Technology
How to Get Instant Feedback From Your Audience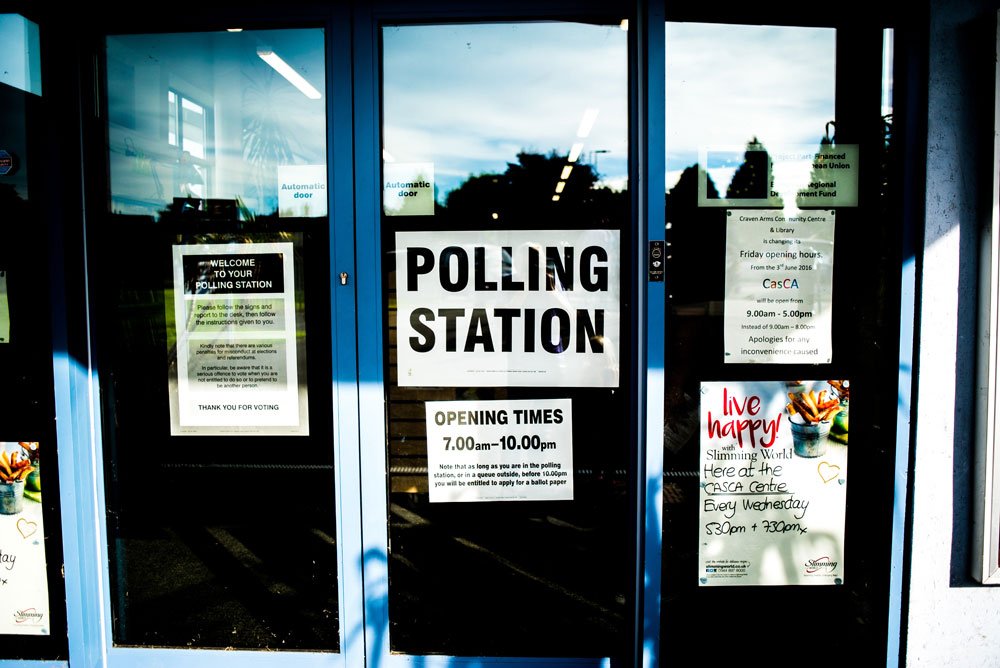 Getting your audience engaged is the most important thing you can do when presenting. We previously published an article on Zeetings, a program that lets the audience become part of the story by using an interactive program directly from their smartphones. Here, Farshad has reviewed ten other programs that you can use to make sure your audience becomes part of the story, instead of just listening to it. 
Sometimes the biggest enemy of a presenter is doubt. One can get a bit jittery by looking at uncertain faces in the crowd. You might want to know what your audience is thinking so that you may be able to refine your presentation in case you're going off track. One of the best ways to find out what your audience is thinking is to use polls. Conducting live polls during a presentation session can help you gather instant feedback and fine tune your presentation on the fly to ensure you can be on top of your game.
There are a number of polling apps, devices and plugins that you can use for conducting live polls during presentations. Different polling tools provide different options, including some which even enable presenters to continuously gather audience feedback and view brief statistics as they present their slides. If you want to use polls in your presentations like a  pro, then here are 10 best polling tools to gather instant audience feedback.
1) Presentain
Presentain is a presentation web app where you can either upload and present a PDF, PPT or PPTX file or fetch a file using your Google Drive account to present your presentation right from an internet browser. Presentain provides presenters with a URL that can be shared with the audience so they can follow your slides live as you present them, using any internet connected device.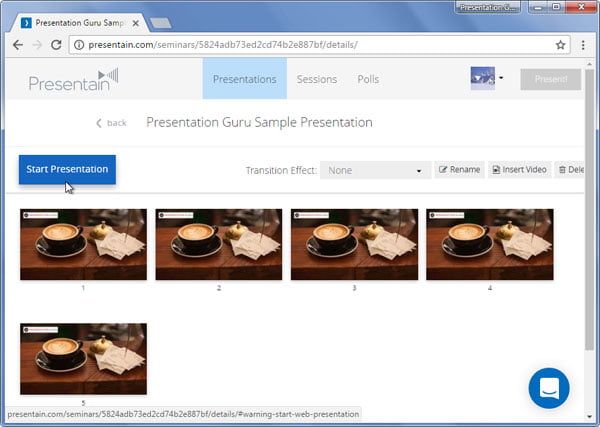 Your audience can also take part in Live polls using the same URL, allowing you to not only present your slides by broadcasting them via the internet but also to instantly gather audience feedback by offering them polls. In fact, your audience can even ask you questions using their internet connected devices.
Here is a brief introductory video which shows all the basic features of Presentain.
2) PollEverywhere
PollEverywhere is an audience response system which enables creating polls in PowerPoint and Google Slides. The PollEverywhere add-in for PowerPoint or the Chrome extension for Google Slides can be used to create polls and gather audience feedback by allowing people to participate in polls via internet connected devices such as smartphones tablets or laptops. Furthermore, your audience can also respond to polls via Twitter.
PollEverywhere has a comprehensive set of features for conducting polls and quizzes using open ended questions, multiple choice questions, true or false quizzes, as well as clickable image and Q&A polls.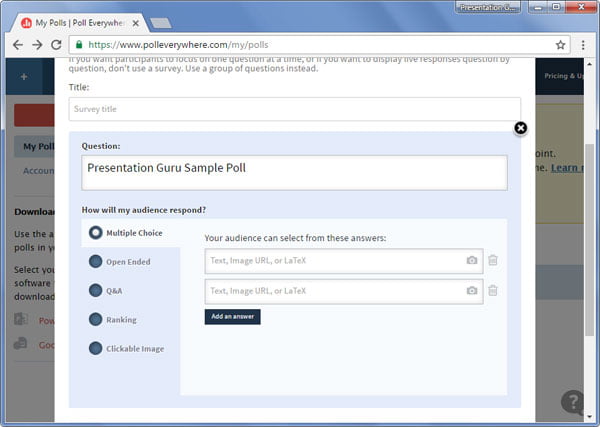 Here is a short video which explains the main features of PollEverywhere.
3) Mentimeter
Mentimeter is an audience response system which allows presenters to create polls using multiple choice or open ended questions, polls based on a point-based system, or use dual axis or scales to gather audience feedback. Your audience will be able to cast their votes via a designated URL. This means your audience can instantly cast their votes by using their mobile phones, tablets or laptops during a Live presentation session.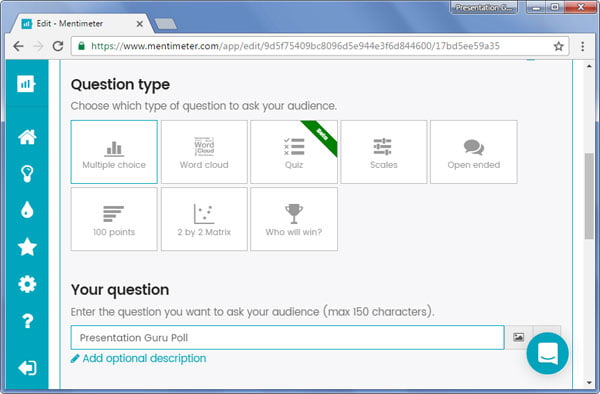 Here is an introductory video which explains how Mentimeter works.
4) Swipe
Swipe is a comprehensive presentation web app which can not only allow you to conduct polls but you can also use it as a PowerPoint alternative. You can get started with Swipe by uploading a PDF or image file, and even embed videos from YouTube and Vimeo.
With Swipe you can design your slide decks and add polls to your presentations. Like most polling systems, Swipe provides a polling URL for the audience to respond to polls.
5) ParticiPoll
ParticiPoll is a PowerPoint add-in which can help you add polls to your PowerPoint slides. You can start using Participoll by signing-up for a free account, picking a polling URL and downloading the add-in to start adding polls to your PowerPoint slides. Your audience will be able to respond to polls using your custom polling URL.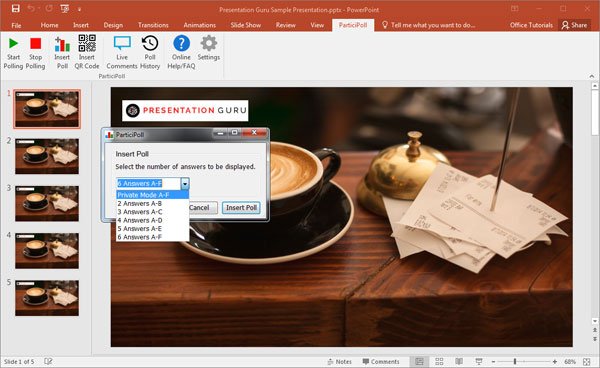 The data gathered via Participoll is logged to your account, which means you can login anytime to your Participoll account to view audience feedback.
6) Ask The Room
If you're looking for a free and easy way of conducting a Live poll during a presentation, you can also use Ask The Room. With Ask The Room you can instantly set up a poll by using options like 'Yes', 'No' and 'Don't Know'. Ask the Room requires no sign-up and you can begin your poll by going to the home page, and clicking on Start Poll. You will be provided with a custom URL to share with your audience where they can poll, and you will be able to see the result in real-time via your browser.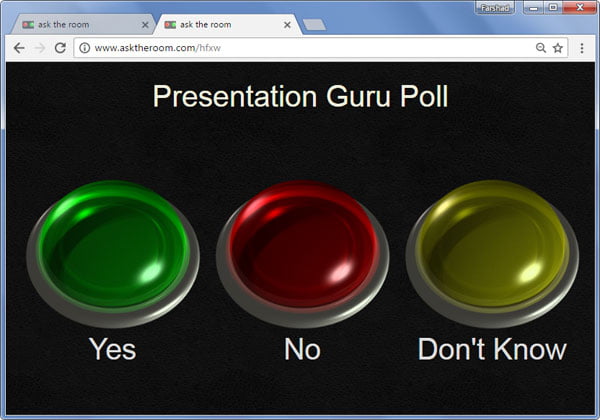 7) ActiVote
If you are looking for a voting system for educational purposes that comes with associated hardware clickers that your audience can use, then Activote can be a good option. ActiVote is a comprehensive polling system by which you can create polls on your computer and allow your audience to respond using ActiVote clickers.
The primary use of ActiVote is for educational purposes and it can be a good option for conducting quizzes or assessing your students using various voting based activities. ActiVote works with Windows, Mac and Linux.
8) OMBEA
OMBEA is an audience response system which can be used to insert interactive slides in PowerPoint to conduct polls during presentations. OMBEA not only works with laptops, smartphones and tablets but is also compatible with remote clickers.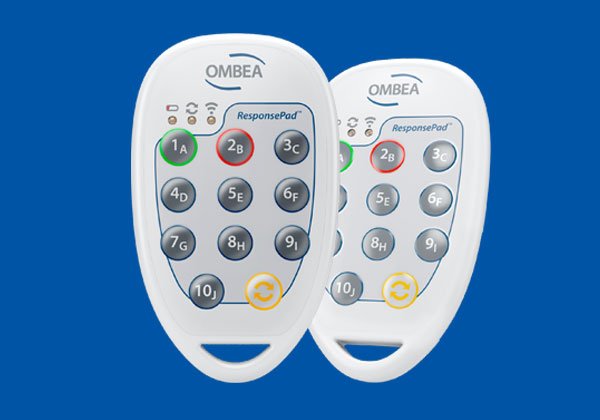 You can conduct polls using open ended or multiple choice questions and enable your audience to respond using remote clickers or internet connected devices. This makes OMBEA easy to use and expands the number of devices that can be instantly turned into remote clickers.
9) iClicker
If you are looking for a clicker based polling system, which also supports clicker devices, then iClicker is an audience response system that you should look into. This clicker based polling system enables you to gather audience feedback by allowing them to poll using smartphones, tablets, or clicker remotes.
To find out all about how iClicker works, see the developer's introductory video given below.
10) ClickAPad
ClickAPad is another comprehensive audience response system which not only provides a polling add-in for PowerPoint but also offers clicker remotes for purchase or rent. ClickAPad has a number of products that you can look into for conducting polls during your events to quickly gather audience opinion regarding a specific topic.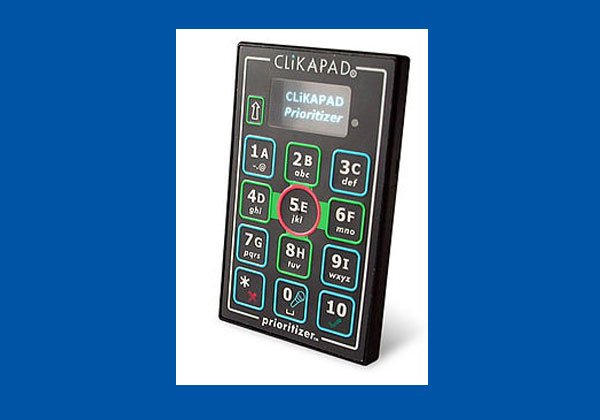 The tools mentioned above include both free and paid tools, with basic to advanced polling options. Whether you are a teacher, business professional, or just someone looking to conduct a survey during a live presentation, the aforementioned polling tools can help you conduct polls and fine tune your presentation in view of live audience feedback.
If you liked this, then you might also like
A conference calling platform which allows you to conduct instant polls: How to Deliver Online Presentations During Remote Meetings
Using audience polls in a webinar : Why Webinars are Great and How to Design Them Effectively
Using audience polls to keep your audience engaged: 7 Surprisingly Simple Ways to Keep Your Audience Hooked
5 More Ways to Get Instant Feedback from your Audience