Apps & Add-ins
The Best Screen Mirroring Apps and Technology for Every Occasion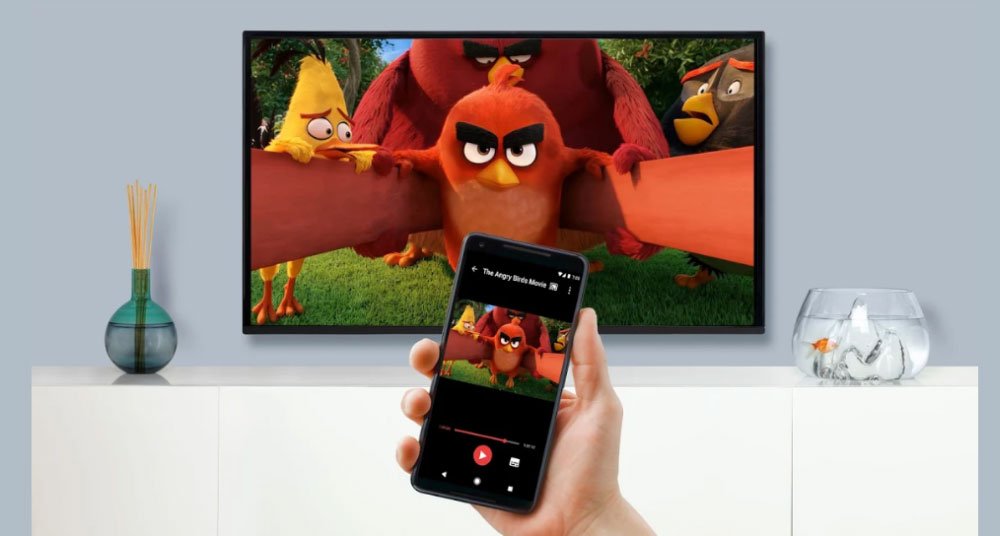 In this article we have compiled a list of the best screen mirroring apps and devices to help our readers pick a platform or device that best suits their needs. In a previous post we discussed the various apps and hardware that you can use for presenting a presentation with just your phone and were asked by various readers to suggest more cross-platform devices that can help them harmonize their classrooms and offices. 
There was a time when device compatibility was relatively simpler than it is now. Back then two leading operating system families led the global market, i.e. Windows and Mac. As the global market share gets increasingly saturated with the advancement of mobile devices, we now have a plethora of operating systems competing for digital space.
Furthermore, even individual operating systems like Android has several variants, with a diverse set of hardware tailored to different Android forks. Similarly, Windows has also changed its ecosystem a bit, with the introduction of ARM-powered devices running Windows RT. This has led to a wide range of compatibility problems for presenters, with different users preferring a different set of devices.
Prijector
Many people who use Apple TV are quite annoyed by its limitations, as it only works with Apple products. This is why Prijector can give you more flexibility. Prijector is a portable wireless device that can connect to a projector or a television with wireless connectivity across all major operating systems including; Mac, Windows, Linux, iOS, Android and the less catered for; Windows Phone and Blackberry devices. Moreover, Prijector supports wireless Apple AirPlay, Miracasting and Chromecasting. Prijector offers both screen mirroring and screen sharing at very low bandwidth utilization; making your presentations and video conferences running smoothly.

Prijector is suitable for video conferencing and presentations, with support for apps like Microsoft Lync, Skype, Google hangouts, WebEx Meetings, Cisco Jabber, BlueJeans, etc. You can find out more about Prijector from the introductory video below.
Himedia Q10 PRO
The Himedia Q10 PRO Android TV Box is a portable device with a quad core 64 Bit Cortex processor that is capable of not only playing HD videos but can also decode Ultra HD videos. Himedia Q10 PRO not only has standard HDMI, USB (2.0 and 3.0), RJ45 Ethernet port, and SD Card ports but you can even insert a SATA hard drive up to 6TB.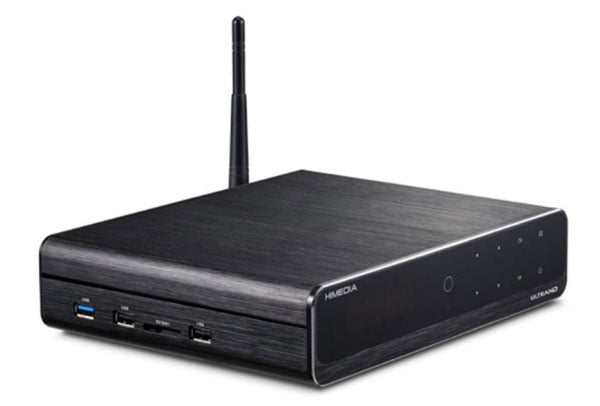 The Q10 Pro supports also supports wireless connectivity, which includes Wi-Fi and even Bluetooth 4.0. The device can be used for mirroring Android, as well as Apple devices such as iPhones, iPads and Macs via AirPlay.
Chromecast Ultra
If you need a cross-platform device for mirroring various devices, Chromecast is quite a handy and inexpensive option. The second generation Chromecast, especially Chromecast Ultra is recommended for users looking for a cross-platform device. It can mirror anything from a PC or Mac to iPhones, iPads and most Android devices. However, if you're an Android user, before buying Chromecast you might want to check if your Android device is supported..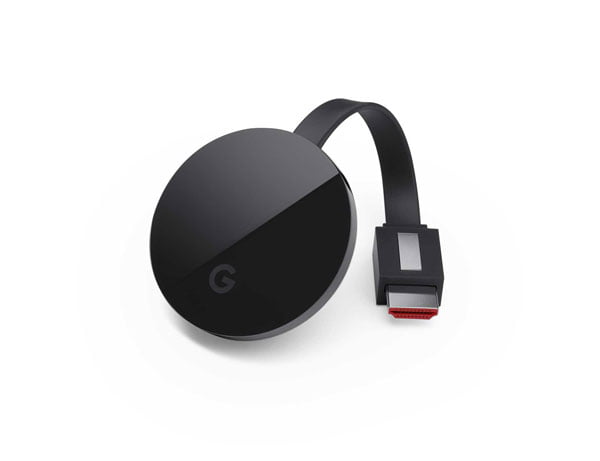 You can plug-in a Chromecast device to a TV and stream in HD or Ultra HD resolutions. Chromecast Ultra also supports 4K-enabled apps including; Netflix and YouTube.
Roku Ultra
While Roku has a number of models, the Roku Ultra takes the cake. this streaming device supports HD, 4K, and HDR; with wireless and wired connectivity support. The latter covers connectivity via USB, HDMI, Ethernet port, and microSD card. Roku Ultra also has an awesome remote finding feature which makes it easy to find a lost remote by enabling a beep from the remote.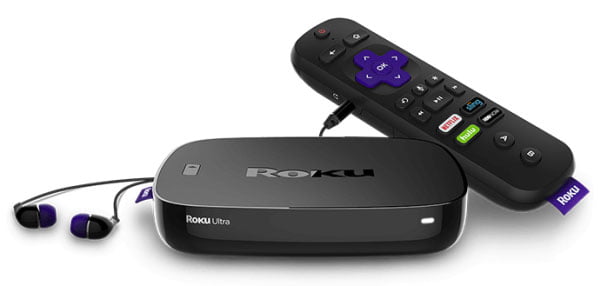 Roku Ultra also has a search recognition option for performing a voice enabled search. You can also login to your account online and add or remove channels to watch TV shows and Movies on your Television. Roku Ultra like other Roku devices also comes with a headphone jack. In terms of mirroring, Roku Ultra supports mirroring Android and iOS devices.
Epson iProjection App
Epson projectors are famous across the world and hence, they have an app that gives added convenience. If your boardroom or presentation venue has an Epson projector, you can use the Epson iProjection App. The app is available for multiple platforms including; Android, iOS and Chromebooks. The app enables presenters to share and control content from as many as 4 connected devices.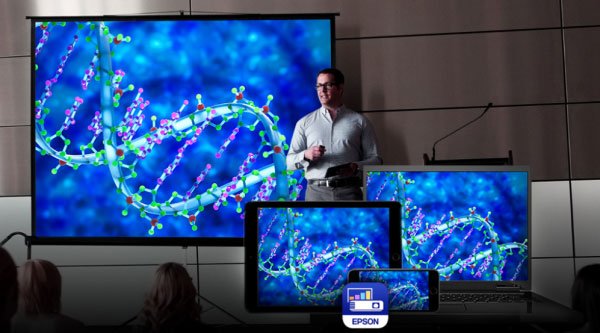 The iProjection app also supports wireless projection of documents and photos. The supported documents include; Word, PowerPoint, Excel, Google Docs, Google Sheets, Google Slides, Adobe PDF, and Keynote.
Usually, projectors do have Android and iOS apps with at least basic remote control and some type of mirroring options. You can look into apps for individual projectors that you often have to work with.
Mirroring360
There are a wide range of apps which enable cross-platform mirroring for mobile phones, tablets and laptops. We have already covered many of these in a previous post. However, we are mentioning a few again for the convenience of our readers; and Mirroring360 is one of them. This app supports wireless streaming from Windows, Mac, iOS and Android devices.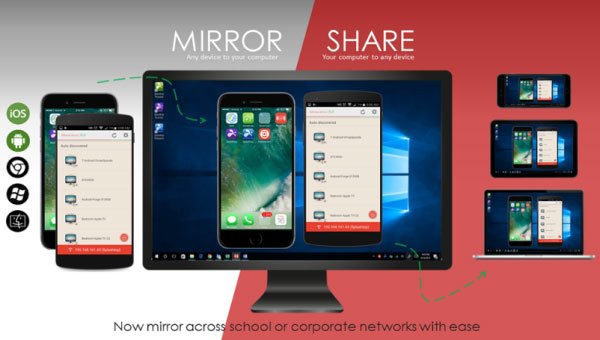 You can find out more about Mirroring360 from the video given below.
AirServer
AirServer is another fine app for wirelessly mirroring cross-platform devices to the big screen. It supports a plethora of devices including; iPhone, iPad, Android, Chromebook, XBOX ONE, Windows and Mac.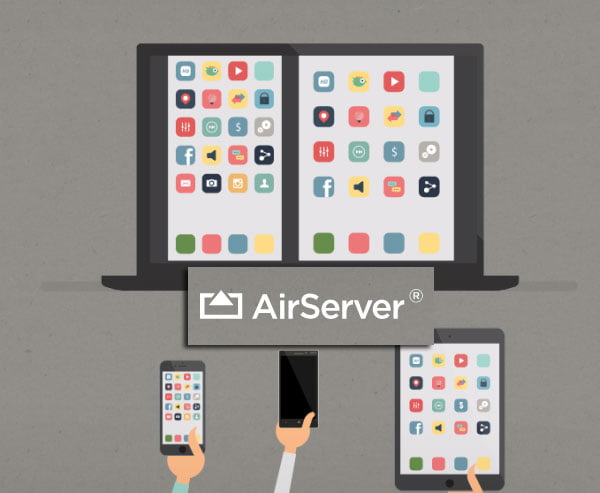 AirServer supports Mircast, Google Cast and AirPlay, making it quite a comprehensive app for mirroring devices between multiple platforms.
While there are many more devices and apps that you can use for cross-platform connectivity and screen sharing, we have singled out a few that come with a variety of connectivity options.
Do provide us with your suggestions and share with us what devices and apps work for you by leaving a comment below.
If you liked this, you might also like:
How to give a great presentation with just your phone
The best presentation apps for iPhone and iPad
The best presentation apps for Android
10 essential items for the mobile presenter