Technology
How to Deliver Online Presentations During Remote Meetings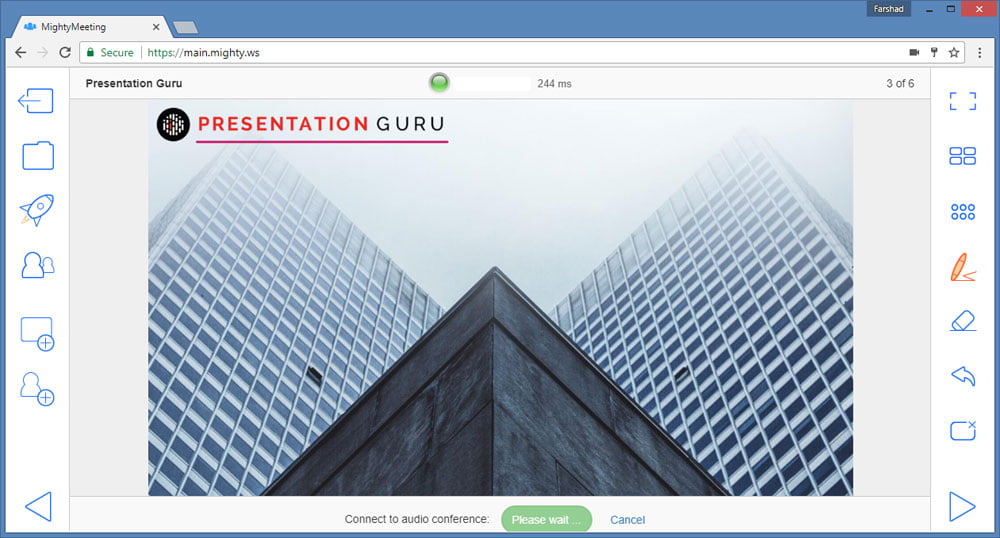 Remote meetings are arguably more frequent than ever before. As a result there has been much innovation in the search for methods to engage your audience digitally. There are many conference call presentation apps out there but over the past 7 – 8 years Farshad Iqbal has written thousands of articles by testing apps, web apps, mobile apps, etc., and MightyMeeting is one of the better services he has come across. In future posts he will be looking at some of the alternatives available.
Back in the day you might have expected a remote meeting between board members, executive directors or people at the top of the organizational hierarchy. However, with the improvement in mobile and desktop applications, remote meetings have become a common feature for even individuals down the organizational ladder. You might need to take part in a remote meeting whether you're a communications officer, sales representative or even a receptionist.
For remote meetings, many people use applications like Skype, Google Hangouts, voodoo and other free options. This is because they allow you to instantly conduct a conference call without the need for expensive conference calling apparatus. However, apps like these lack features for presenters. During a conference call it is likely that at least one or two individuals will have something important to share or show. In such a case there is a need for a platform that can integrate both conference calling and presentation features. This is exactly what MightyMeeting does.
Conduct Remote Meetings with Polls and Present Slides Remotely
MightyMeeting is a conference calling platform which gives participants additional advantages such as to be able to deliver online PowerPoint presentations with whiteboards, or to conduct instant polls.
Upload Presentations, Videos, Drawing and Pictures
You might want to start by uploading your presentation, pictures, videos and other relevant material that you wish to present during your remote conference. The uploaded content can be pulled up anytime during a remote meeting.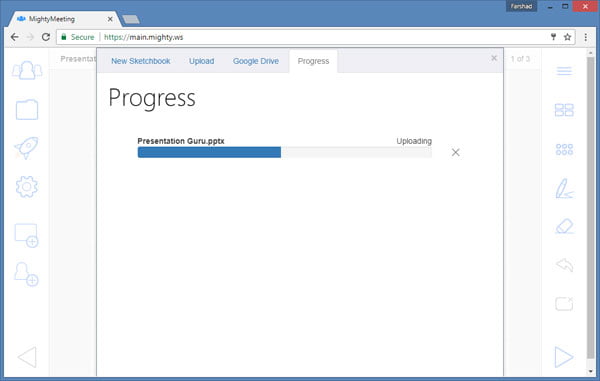 Join a Meeting or Start a Session
You can start a meeting session by logging into MightyMeeting. You can start a meeting and generate an ID for participants to join your meeting session.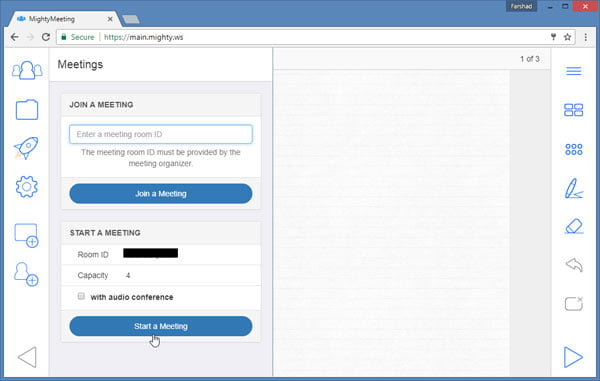 You can also invite participants via email to join a meeting session. Participants can click the link, login with their MigthyMeeting account and join the meeting.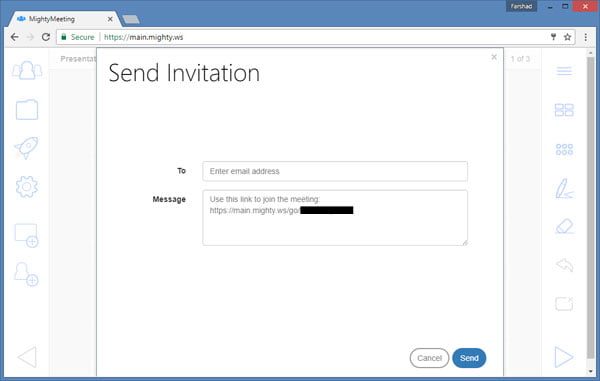 Alternatively, participants can go to the MightyMeeting website, enter the room ID and login to join the meeting session.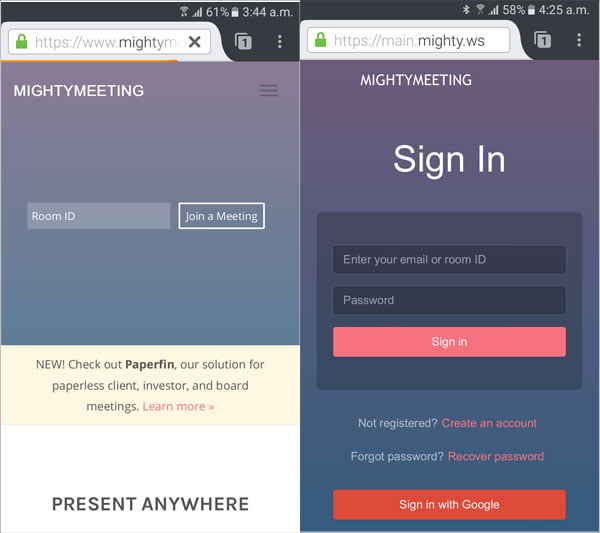 Collaborate with Participants on Shared Whiteboard and PowerPoint Slides
During a meeting session you can present your PowerPoint slides and allow participants to collaborate by annotating slides using the pen tool. You will need to grant a participant presenter privileges to collaborate on the whiteboard or slides that you are presenting.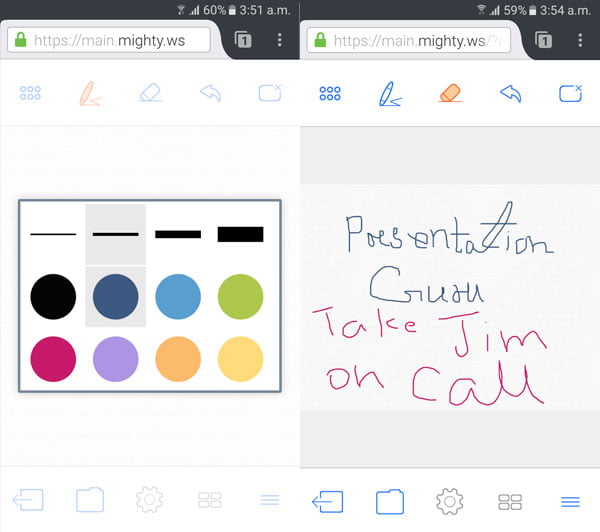 Conference Calls Integrated with Polls, Quizzes & Instant Messaging
MightyMeeting also provides various other handy features like the ability to instantly conduct polls & quizzes. Furthermore, you can also use instant chat to use text messages during your conference call.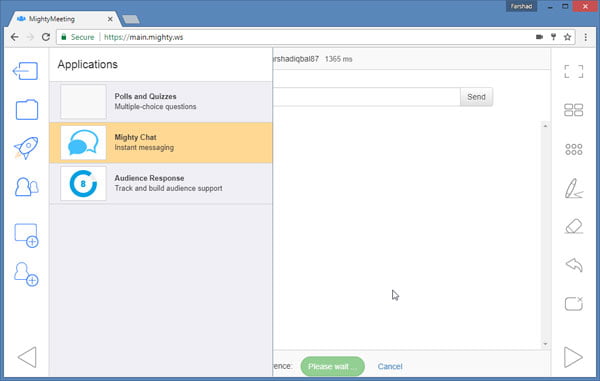 MightMeeting Introductory Video
Here is a video which provides a brief introduction of MightyMeeting.
MightyMeeting is a paid service with apps for Android and iOS devices. You can also use MightMeeting via the web using any Internet connected device. MightMeeting offers a 14-day free trial which can help you test drive all its major features to see if it fits your requirements.