Hardware
Six of the Best Laptops for Presenters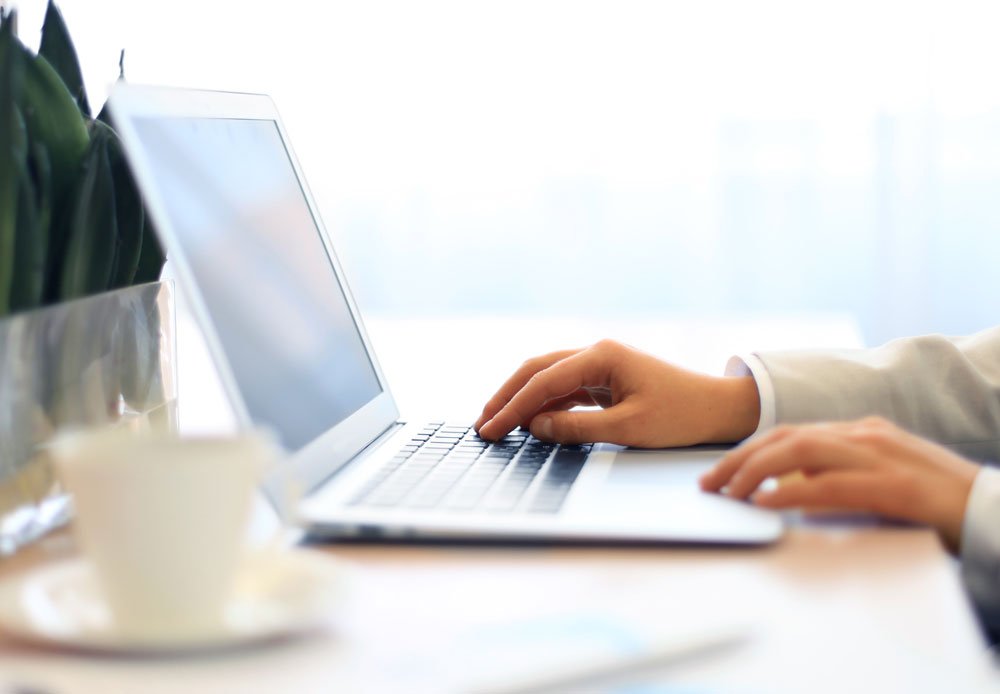 Despite the growing use of mobile devices, many people still prefer using a laptop for giving their presentations. However, using a laptop nowadays doesn't necessarily mean that you have to carry a rock on your shoulder. Here is a list of some of the best laptops for presenters to consider.
1. Lenovo ThinkPad X1 Carbon
The ThinkPad X1 Carbon is all that a presenter can need. The laptop sports an Intel Core i7-7600U vPro processor and Intel HD Graphics 620; it can support up to 16GB RAM and comes in a compact, lightweight size with a 14 inch screen (2560 x 1440 pixels). Since this laptop is an Ultrabook (high-end subnotebook), it offers a long battery life of around 15.5 hrs. Moreover, you can get 80% battery in just an hour of charging.
1TB of disk space ensures that you have more than adequate space for storing your data. Not to mention the laptop weighs just 2.4 pound, making it easier to carry around without straining your back.
It is worth mentioning here that although this Ultrabook has some awesome features, it isn't the cheapest laptop in the list.
2. Dell XPS 13 (2017)
Available with different processors (Core i3-i7), with 4GB to 16GB RAM capacity, the Dell XPS 13 series offers both portability and power, packed in a single machine. The XPS 13 gives presenters the luxury to opt for the model that best suits their needs and pockets. The available models come with storage capacity between 128GB to 1TB storage on an SSD drive. Furthermore, you can opt for a resolution between 1,920 x 1,080 to 3,200 x 1,800, depending upon the model you choose.
The Dell XPS 13 (2017) is not as expensive as the ThinkPad X1 Carbon and comes with more affordable price options, such as the Core i3 and i5 editions of the laptop.
3. Apple 13-inch MacBook Pro with Touch Bar
The 13 inch Apple MacBook Pro comes with an Intel Core i5 3.1 GHz processor, 16GB of RAM, and an SSD with storage capacity up to 256GB. With a battery life of 10 hrs and an OLED display Touch Bar that offers a number of handy functions with a spell checker and word suggestions, the laptop is well worth the price.
4. Apple MNYH2LL/A MacBook
The Apple MNYH2LL/A 12″ MacBook comes with a combination of an efficient laptop that you can buy with the added advantage of portability and a cheaper price than the 13-inch variant mentioned above. It offers storage on a 256GB, 8GB RAM capacity and runs on an i5 1.2GHz Intel processor.
You can also opt for a slightly more expensive model which provides 512GB disk space and a slightly more efficient version of the dual-core Intel Core i5 Processor. The laptop runs macOS Sierra and gives up to 12 hrs of battery life. Unfortunately, the laptop does not come with an optical drive.
5. Dell Inspiron 11.6″ HD with Anti Glare Touchscreen
With a price just above $300, the Dell Inspiron 11.6 inch laptop with an anti-glare screen can be an affordable option for presenters. The laptop comes with a foldable screen which makes it easier to use. It sports an Intel Celeron N3060 1.6 GHz Processor, with Turbo Boost up to 2.48GHz.
This is more of a hybrid device that comes with tablet-like features but with a more powerful processor. The laptop has a 32 GB emmc, 4GB RAM but no optical drive. It's for presenters looking for something cheaper with more powerful processing.
6. Dell Inspiron i3000-101SLV
The Dell Inspiron i3000-101SLV is the most affordable laptop in the list, with stripped down features that allow you to carry a lightweight and affordable laptop that can ensure all your basic presentation needs are catered for. The laptop can be bought with a 2GB RAM / 32GB SSD or 4GB RAM / 500GB Hard Drive (HDD).
With a small 11.6 inch screen, an Intel Dual Core Celeron N3050 processor and a price just over $200; the Dell Inspiron i3000-101SLV is for the presenters looking for something affordable that can get the job done.
The above are six of our picks for the best laptops for presenters. What model do you prefer to use for your presentations? Join the discussion by leaving your comment below.