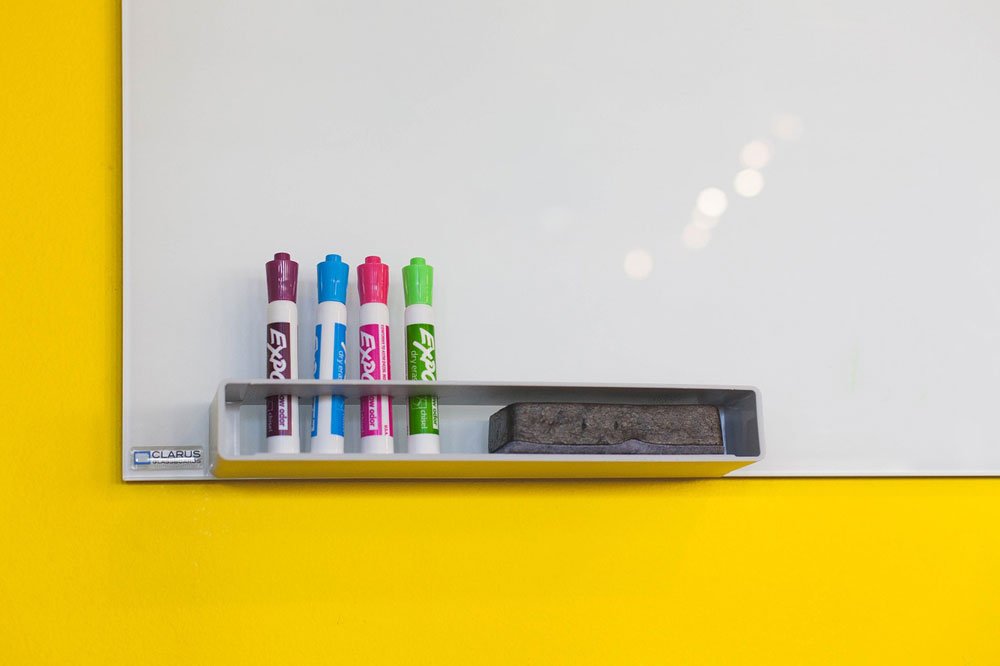 Digital whiteboards are perhaps one of the tools least used by presenters. Digital whiteboards can not only make it easy for a presenter to elaborate a complex topic but also enable the audience or multiple presenters to pitch in and collaborate real-time. Doing so might be useful during brainstorming sessions, to engage your audience or when gathering audience responses during a presentation. The list of digital whiteboard apps that we have compiled below aims to provide a diverse set of tools for presenters to make use of one of the hidden jewels for interactive presentations; 'whitespace'!
[This article contains affiliate links. For more information, see our disclosures here.]
Deekit
Deekit is a whiteboard web app which not only has a responsive user interface suitable for both small and large screens but also a number of collaboration options. With Deekit you can collaborate real-time on a digital whiteboard with your friends, colleagues, or audience. Deekit comes with some very useful templates to help you get started. These include templates for Agile/Scrum, brainstorming, branding, business, design, education, infographics, marketing and sales, resume, productivity, sports and activity, tech and colouring.
You can get started with Deekit by using one of your online accounts to login, such as a Google, Facebook, Microsoft, LinkedIn, GitHub, Twitter or Trello account. Once logged in you can pick a template and begin working on your whiteboard with real-time collaboration by inviting your friends or audience to work on your 'board'. Deekit allows users to draw, add notes, upload images, add shapes and text to design whiteboards.
The free version of Deekit supports up to 4 whiteboards with 25MB space per user. The paid editions of Deekit provide more storage space, more boards and the utility to insert content directly from the web to your boards.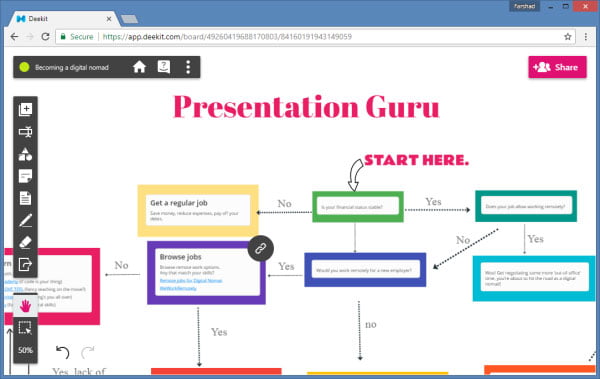 Miro (formerly RealTime Board)
Miro is another feature rich digital whiteboard web app which has even more enhanced features than Deekit. With Miro you can not only design and collaborate on your digital whiteboards but also upload documents to include in your boards, fetch content via Google Drive, Dropbox or OneDrive, design wireframes using useful wireframing tools, add images, charts, and table. Furthermore, you can even include YouTube or Vimeo videos.
Miro also comes with an extensive library of templates for mind mapping, flowcharts, concept maps, Venn diagrams, KWL chart, personas, SWOT analysis, Gantt charts, monthly planning, balanced scorecard, Kanban/Scrum boards, user story, product roadmaps, etc. The aforementioned can be easily used by presenters to design and present their boards as presentations or during presentations.
You can either use the free version of Miro and collaborate with up to 3 members or opt for a paid version to collaborate with as many as 5 to 50 plus members.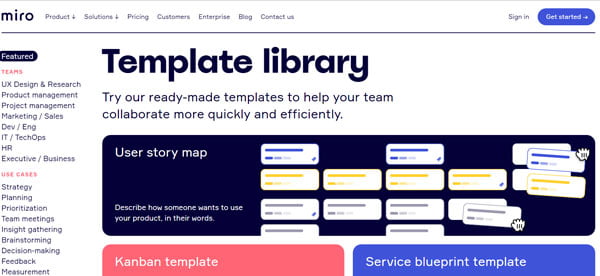 MightyMeeting
In a previous post we brought you a detailed review of the mighty web conferencing app known as MightyMeeting. Other than being a great app for conducting web conferences, MightyMeeting also has a whiteboard feature which enables collaboration between meeting participants. Additionally, you can even conduct polls and quizzes during a conference call.
MightyMeeting has various options for presenters, including the utility to present presentations during a web conference. The whiteboard or presentation feature requires the presenter to grant privileges to an individual for real-time collaboration.
MightyMeeting is a paid app but you can also access it on a trial basis to see if it meets your needs.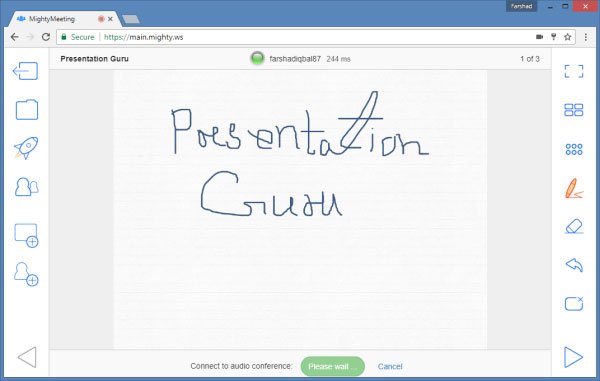 Office Mix
This is currently a PowerPoint add-in which allows presenters to record entire video presentations by recording a voice over with their slides and webcam. Office Mix also has a whiteboard feature which makes it possible to record video presentations and tutorials with elaborate whiteboard demonstrations.
Office Mix is currently being integrated into PowerPoint and in 2018 the add-in will officially become a part of the Office family with integration in Microsoft PowerPoint via Office 365. Whether it will retain its original name or will be renamed as a built-in feature for PowerPoint is yet to be seen. You can find out all about this awesome tool and its current status from the Office Mix website.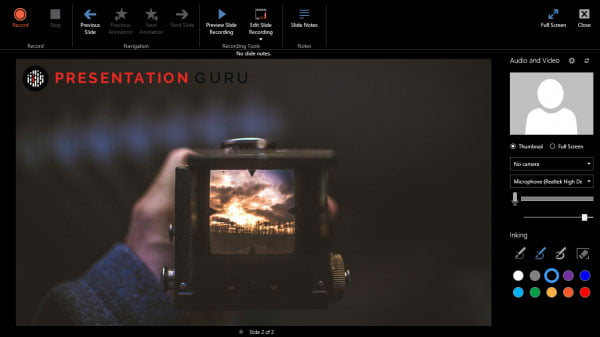 With the tools listed above you can make use of digital whiteboards during presentations, web conferences and even for making video presentations. How would you like to use a digital whiteboard as a presenter? Share your thoughts with us by leaving a comment below.