Storytelling
Make Your Business Grow with Interactive Presentations Using Zeetings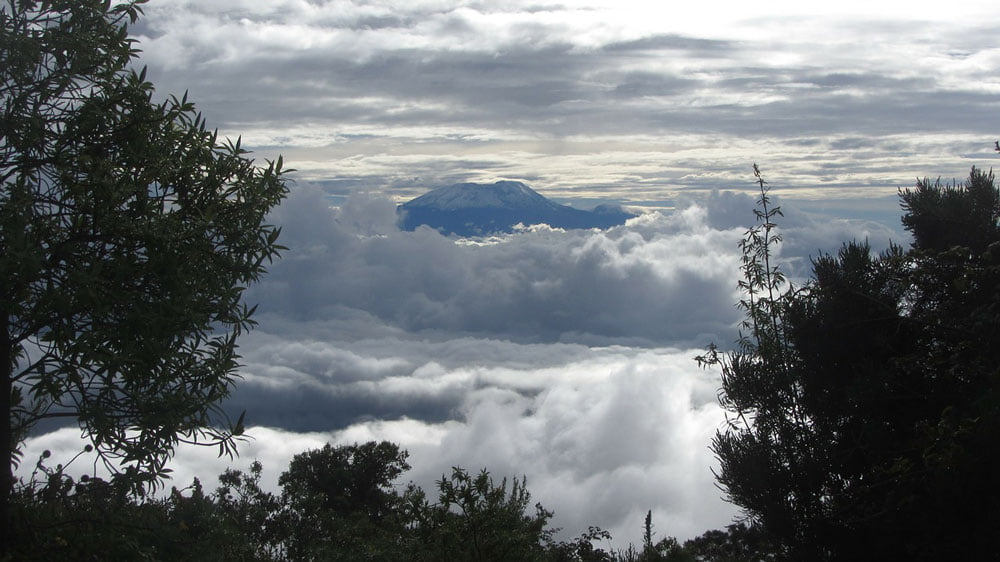 Here's an article by Rob Kawalsky, CEO of Zeetings, a great bit of cloud based technology to help presenters turn their speeches into genuinely interactive communication with their audiences. It works well with 20 people or 2000 people and it's FREE to use for the entry level account. I know, because I've used it about 30 times since I met Rob at the Presentation Summit in 2015. It sounded like a good idea back then, and it works well.
The fact that we love Zeetings, because we've used it lots, makes it easy to recommend it here. And the fact that we haven't been paid a penny to endorse the product should reassure you when we say. Over to you Rob, your elevator pitch starts now!
There's an incredible moment flying into Moshi, the town at the base of Mount Kilimanjaro. As the plane descends, it leans into the mountain and you swing around the the south face of Africa's highest peak. It is in that moment that you realise, surrounded by clouds and still at an altitude of well over 19,000 feet, that the mountain's highest point, called Uhuru in Swahili, exceeds the altitude of the plane.
I experienced that moment five years ago as I stared out of the small oval window at the mountain I had flown 12,000km from my home in Sydney to climb.
The night before our seven-day climb commenced, we met our guides – three cheerful and knowledgeable Tanzanians for whom climbing Mount Kilimanjaro was just another day at the office. We had countless questions for them and were eager to hear stories about previous climbs. They weren't buying it. The simple, and prophetic, response they kept giving us was that the stories could never do the experience justice. We should wait for the real thing.
Of course, they were right.
Storytelling is powerful
It's deeply ingrained in human culture and dates back to the earliest of times. It's no wonder presenters use this technique to engage audiences. A great story can almost make you feel like you were there. But only almost.
What if a presentation were not only a story but an experience?
What if an audience were not merely passive spectators but were transformed into active participants? What if you could move from storyteller to guide, from telling your audience about your topic to leading them on a shared adventure?
Zeetings was created to answer these questions.
Zeetings turns your presentations into an interactive experience that your audience participate in from their own connected devices. It gets everyone involved, helps unlock the knowledge and questions they have on your topic and moves your presentation from a one-way monologue into a two-way conversation.
"Zeetings transformed my experience as a conference participant and keynote speaker. Since then I've introduced the technology to every conference I'm involved with"

– Peter Diamandis, Chairman XPRIZE
Each member of your audience walks into your presentation with a connected device and, trust me, they're not afraid to use it. You can either let them tune out by scrolling through Facebook, answering emails and texting or you can empower them to use their device to have an active voice in your presentation. Get them involved and you become a more effective presenter.
With Zeetings, each participant simply enters your unique URL into any browser to get involved. There's nothing to download, no app to install and they don't even need to create an account. As you present your slides, participants can follow along in sync and in real-time.
But it's not just about slides.
Zeetings makes incorporating interactivity a breeze
Add polls, surveys, videos, embedded content from the web between your slides in seconds. Accept questions and comments from participants and let them 'upvote' the questions they most want answered. Help participants meet each other and give them useful tools for things like taking notes.
Peter Diamandis, Chairman and Cofounder of the XPRIZE and Singularity University, described Zeetings as a 'mastermind' for it's ability to get everyone involved and sharing their collective insights. Peter stated,
"The first time I used Zeetings, it transformed my experience as a conference participant and keynote speaker. Since then I've introduced the technology to every conference I'm involved with."
A great thing about involving your audience is the ability to capture meaningful data
Bringing together a group of people has a considerable cost in terms of time, effort and money. The first step to getting a return on that investment is to measure the effectiveness of your presentation. Step two is to walk away with insights into your audience.
Each participant interaction within Zeetings can be tracked and is presented in an easy-to-use analytics dashboard. Collecting audience email addresses, getting instant feedback, understanding which aspects of your presentation resonate most and collecting detailed data through a series of structured questions are just some of what's possible when you give your audience a voice.
ANZ, one of Australia's largest banks, recently held a town hall meeting for 1,500 members of their Technology, Services and Operations division. Transparency was critically important to ANZ and they wanted to ensure that questions were selected democratically and not 'cherry-picked' or determined by who had the loudest voice. Leveraging Zeetings, ANZ hit a home run crowd-sourcing the questions people most wanted answered.
Patrick Maes, the group's General Manager said,
"We gathered a huge number of insights from our people that we would have otherwise missed. Zeetings allowed us to better understand how employees really feel. It shows we are open, that we care."
The worst part about a special experience, is its ending. But does that have to be the case? The end of a presentation does not always coincide with the end of the mission you were presenting. In fact, it almost never does. There are often unanswered questions and there is usually more information to share. The conversation should not end when you leave the room.
Zeetings keeps you and your participants connected
Following up with people that expressed interest, responding to questions you didn't get to and distributing your content in a secure, trackable way are all necessary ingredients to make the experience live on. Each presentation is an opportunity to build lasting relationships and although this starts in the room, it shouldn't end there.
By focusing on these three things:
keeping audiences engaged
providing data-driven insights and
helping people stay connected
Zeetings has helped boost ROI of over 15,000 presentations, events, meetings and training sessions.
Reaching Uhuru at sunrise on the sixth day of the journey is an experience that needs to be lived to be understood. Simply relating the story of the climb just pales in comparison.
The next time you present, give your audience an experience they won't forget.