Performance
5 Easy-to-Use Solutions to Boost Your Audience Engagement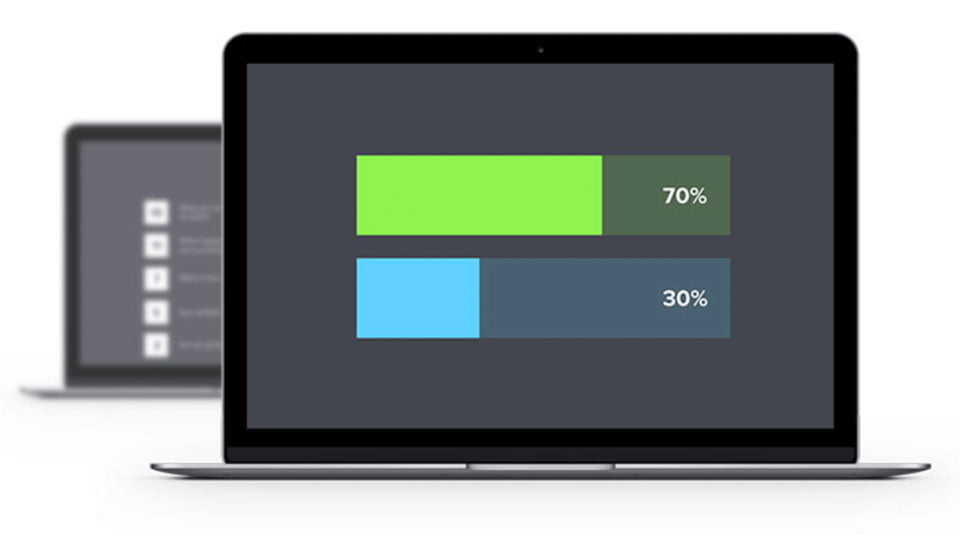 The key to a good presentation isn't knowing all the facts. It's not even putting all the facts into a shiny, pretty PowerPoint or whizzy Prezi document. Practice, and cracking a few jokes will help, but that's not all of it either. Ultimately, it's about engaging with your audience. When your audience is engaged with you and the material you're presenting, they learn better. They remember more. They pay attention. Your goal is to turn your presentation (a one-way street) into an experience.
Fortunately, there are many techniques you can use to get that valuable process of interaction going. Indeed, today's technology facilitates interacting with your audience in ways impossible even two or three years ago. Here are a few of the most useful techniques, with some ideas for how and when to use them.
Invite the audience to respond with polls
What is it?
A poll can be about anything – you can use it to back up or illustrate your claims, or you can use it to break the ice between you and the audience, or even among the audience members themselves. A poll can also help illustrate a point or start a discussion.
Practical suggestions
A poll at the beginning is especially useful to break the ice or to spark curiosity about your topic. It can be a good introduction. In the middle, a humorous or lighthearted poll can be helpful to give the attendees some rest. Or you can use it to switch topics or illustrate a key point.
Putting a poll question at the end, based on the presentation the audience just took part in, could help to increase comprehension and retention of the presentation. But remember to briefly sum up the poll results as a quick and effective take-away from the presentation.
How to do it best
In a pinch, a show of hands will work. But much better is letting your audience use their smartphones or other handheld devices to vote. A number of software services will allow you to create a poll with a short, individual link. After attendees vote on their devices, show the results on the big screen and explain its relevance to the point you're making in your presentation.
Although it's easiest to use polling software that integrates with your presentation software, you can always switch to a browser and show the results from the presenter's view.
Live audience Q&A lets you know what's on their mind
What is it?
If Polling works well at the beginning, a Q&A session works very well at the end (although you can use it almost anywhere). The Q&A at the end will show what questions people still have after your presentation; what they understood and what they didn't; and what their needs are, so make sure to leave adequate time for Q&A.
Using software rather than mics or papers will make the Q&A process more efficient, less unpredictable, and let you see what is important to many members of the audience. You can also use the Q&A to get to related, specific information that didn't quite fit into the presentation itself.
Practical suggestions
Budget at least 25% of your total speaking time to the Q&A. Although the Q&As often come at the end, allow attendees to submit questions throughout the presentation because the audience will have more time to think of questions and upvote others' questions.
Another option is to let attendees submit questions even before the presentation starts. This method, together with the option to upvote, allows you to group similar/nearly identical questions together; figure out what is most important to your audience before the presentation starts; and eliminate irrelevant questions that take up valuable time but are hard to avoid in a traditional Q&A.
Having a clear, timed Q&A session allows you to stay in control and keep a strong conclusion to your presentation.
If you still want to use mics, consider products that turn the mic into a throwable toy. Not only is this faster, but Q&A then becomes a game and lightens the mood.
How to do it best
Q&A works similar to polls, but can be broader (for example, can incorporate open-ended questions). First, attendees use their devices to pose a question and/or upvote existing ones. The presenter, for his part, can show these questions to the audience to integrate them into his/her presentation.
At that point, the presenter can invite further discussion; ask the audience to submit answers; simply provide answers; or do all three. Follow up with a summary, if using at the end of the presentation; or a contest or small group discussion, if using in the middle.
Interested to learn more? Read this article where Pavel Mishin from audience interaction platform MeetingPulse talks about the ultimate 10 tips for any Q&A.
Create contests to break the ice and add levity
What is it?
Rather than focusing on data with polls or Q&A, sometimes what a presentation needs is just a greater sense of camaraderie. In this case, creating a contest where audience members can win something adds to the audience's enjoyment. It breaks the ice and makes the presentation more memorable.
Practical suggestions
Raffles work well, and let someone walk away with a tangible prize. But you can also suggest audience members compete for the best selfie, best cat pic, write the best caption…the possibilities are endless.
How to do it best
The same software that allows you to run polls can be used to get audiences to submit entries quickly and vote on them. Or, find a platform that will allow you to run various kinds of contests, such as raffles.
Use small-group discussion to super-charge brainstorming or get at concrete aspects of a problem
What is it?
To really get the audience involved, allow for some small-group discussion following a poll or a Q&A question. This strategy can be especially useful when presenting and discussing sample cases. Assign a different sample case to different groups. Ask them to identify the main problem in each case, and decide on one solution. Or, assign the same sample case, but assign to each group a different area in which solutions might be found.
Practical suggestions
Make sure your strategy for dividing the audience into groups is clear, and if possible, avoid moving people around. Rooms where participants are already seated in groups around tables are a natural fit for this technique, but it's possible in a different setting, too.
In a tightly packed audience hall, have audience members in every other row count off by threes; each group of three and the three people behind them form a group. Or subdivide the room ahead of time into equal sections by color-coding the seats (simple construction paper will do). Make sure it is clear who the group leader is. After five minutes of discussion, have the group leader report the results.
How to do it best
Make sure each group's task is clear-cut. Allow them a way to submit their contribution – the easiest thing will be a pre-created poll question that each group can answer. But a simple editable online table will work well, as will oral reports from the group leader.
Follow the advice given to all lawyers – never ask a question if you don't know what the answer is. Before assigning the activity, think through the most likely answers the groups may come up with. Then you'll be ready to sum up the answers and integrate the results into the rest of your presentation.
Leverage networking to maximize the benefits to the audience
What is it?
Like small-group discussions, networking goes beyond the presentation proper. But technology allows us to make this vital part of conferences an important part of how we get our audiences to connect as well. Integrate with other features (such as polls) to help audiences create input that will allow them to find others with similar interests or ideas, and allow them to arrange a meeting right in the app.
Practical suggestions
Make the networking process easier by using an application that will collect attendees' basic information and interests. Some applications will even do some basic matchmaking between attendees, allowing for more productive in-person interactions.
By providing a resource to which attendees can refer, it becomes easier to find others with similar interests, plan get-togethers, and follow up and stay in touch after the conference.
How to do it best
Attendees sign up in the app, which works as a simple social network (profiles, bio, chats, contacts). They can connect virtually before they connect in person by searching for common interests or contacts. Plus, an app makes it easy to find contact information for a person after the conference, allowing for easier follow-up and continued collaboration.
Conclusion
It may take some practice to integrate these techniques into your presentation style. You may have to experiment to find the right technology, and find the right rhythm, but you will soon find that your audience is no longer sitting silently staring at the doors or windows, gossiping with the neighbors, or doodling. They will be too busy laughing and competing in your hilarious best cat selfie contest, thinking about the results of the poll they've just taken, discussing the case study you've presented, or using what they've just learned to plan their networking strategy post-session.
They will remember not only you, but the information you were discussing, much more thoroughly, and they will leave knowing exactly how that information applies to them.
In the following months we'll host a series of posts covering some popular tools to engage your audience. Stay tuned.
If you liked this, you might also like
Advice on handling questions during your presentation: The Most Successful Ways to Answer Questions from your Audience
Great ideas on how to hook your audience and keep them engaged throughout: 7 Surprisingly Simple Ways to Keep Your Audience Hooked
If you want to use small group discussion or exercises: here's how to do it well.