Visuals
Create the Best Video Presentations With These Innovative Tools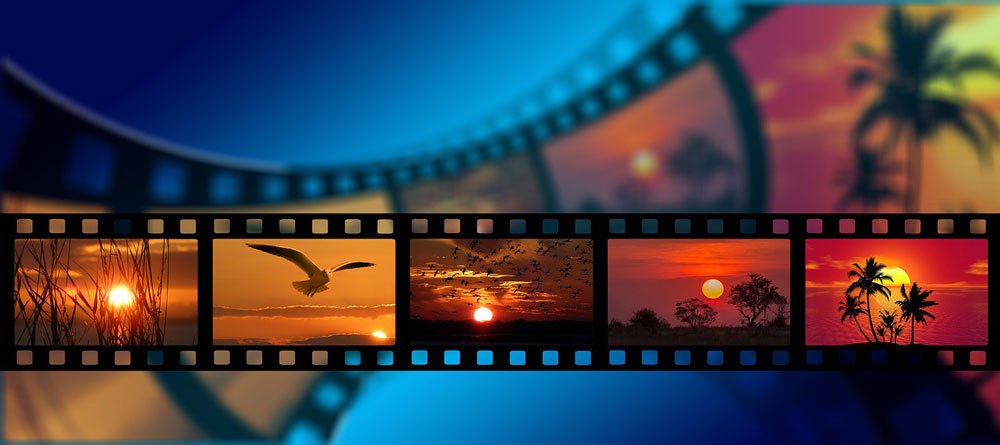 While there is a multitude of uses for video programs, the ability to record your presentation and share it across the web afterwards is paramount in the digital age. We've detailed the importance of good streaming services for presentations before, and we've also shown how products like GoReact can help you improve your presenting ability by watching yourself after you present. Here, Farshad has compiled a list of the top video presentation programs, so you can be sure your next speech reaches as many people as possible. 
While PowerPoint is the common choice for millions of presenters around the globe, some prefer to opt for video presentations. A video presentation might include a demo or a short video shared online via a platform like YouTube or even played during a Live presentation.
Benefits of Making a Video Presentation
There can be a number of benefits for making a video presentation. This might include the utility to present a complex process or concept with the visual aid of animations and simulations and interviews of experts on the subject matter. For example, you might want to show your audience how effective your product is; using video footage proving the effectiveness of using your brand, or you might simply be looking to show a short animation to talk about a presentation topic to cover various complex details using a short video.
Many products and services now have their own dedicated YouTube channels, with tons of product demos, persuasive advertisement, and how-tos; all of which can more or less be deemed video presentations.
Unlike Live presentations, or PowerPoint decks shared online, video presentations can have a more profound impact. This is because they tend to contain footage, animations and audio that can be more effective in conveying a message, instead of mere text and verbal explanation of a presenter. Furthermore, some presenters like to record their Live presentations and make them available online in the form of videos to have a wider outreach via online video sharing platforms.
We have compiled a list of the 10 best tools for making video presentations. Staying true with our tradition of not shunning non-PC users, we have picked various cross-platform tools, with a list that has something for everyone. Including desktop and mobile users, as well as people who prefer cloud based platforms.
1) Office Mix (PC)
According to some estimates, there are as many as 30 million presentations made each day using PowerPoint. While you can add audio and video clips to PowerPoint slides, as well as export your presentations to video formats like WMV and MP4, Microsoft has provided presenters with something even more special.  Office Mix is a PowerPoint add-in for authoring videos using PowerPoint. With this easy to use add-in, you can create video tutorials, video presentations and even create interactive presentations by including quizzes, polls and apps from the Office Store.
With Office Mix you can create video presentations by recording your screen, cam & audio to produce anything from online lessons to product demos, marketing videos and the like. You can also upload your 'mixes' online or save them offline. Office Mix also comes with built-in annotation options, making it easy for you to create a mix using conventional PowerPoint slides.
Office Mix is currently only available for PC users and works with PowerPoint 2013 Service Pack 1 and later editions like PowerPoint 2016.
2) Camtasia (PC & Mac)
Before Office Mix, there was Camtasia! In fact, many people are calling the former the 'Camtasia Killer'. Having said that; Camtasia still has its own charm. There are various software recognized by the brand name 'Camtasia'. These include Camtasia Studio and Camtasia for Mac, each of which is a complete suite for recording, editing and uploading videos online.
Camtasia comes with a plethora of handy options that can help you create video presentations, including a PowerPoint add-in which works pretty much like Office Mix. Unlike Office Mix, Camtasia isn't free, however, the wide array of video authoring features provided by the suite are worth the cost. Moreover, arguably Camtasia can help author better quality videos.
Camtasia Studio and Camtasia for Mac can be used for recording your PC or Mac screen, with a voice-over, cam input and the option to create lessons using quizzes, surveys, annotations, callouts, etc.
While Camtasia is a paid suite, you can download it on a trial basis to test its features.
3) Snagit (PC & Mac)
Snagit is another tool that can be used for making video presentations. Snagit has been developed by the same developer as Camtasia, i.e. TechSmith. Unlike Camtasia, Snagit has fewer video authoring features. It provides some basic screencast features, with the utility to perform basic editing for your recorded videos.
With Snagit, you can capture your entire desktop, a single window or a specific part of your screen. Snagit provides the option to make videos using your on-screen recordings, screenshots, annotations and effects.
Snagit is a paid tool, which has versions available for PC and Mac users, as well as a Chrome extension.
4) Lectora (PC & Web)
Lectore Inspire is a video authoring suite which is a combination of three applications, i.e. Camtasia, Snagit and Flypaper. This all-in-one suite is best known as a platform for authoring e-learning content. With Lectora you can create video presentations, online training courses, as well as convert PowerPoint presentation to e-learning content.
While Lectora Inspire and associated tools like Lectora Online and Lectora Publisher are great for making lessons and video presentations, using Lectora can be a bit confusing. This is because Lecotra's applications tend to be filled with so many features that it can be difficult to initially make sense of them. This is also one of the reasons we have Lectora down at number 4 on our list of recommended tools for making video presentations.
5) Articulate (PC & Web)
This is another amazing video authoring tool, best suited for making e-learning courses, including interactive lessons. Articulate includes a number of video authoring products, including: Articulate Storyline, Articulate Studio and Articulate Online.
Depending upon which Articulate product you are using, you can create online courses using PowerPoint, with rich media content, quizzes, as well as record video presentations with your screencasts, with the addition of on-screen explanations via webcam and voice-over. Needless to say, you can also publish your courses online.
Articulate products also come with characters that you can incorporate in your presentations. Furthermore, you can publish your videos in formats like Flash and HTML5. Articulate also supports publishing videos to be seen via the Articulate Mobile Player app for viewing content optimized for iPads.
6) PowToon (Web)
If you ever wanted to make video animations but know nothing about using complex graphic designing applications like Maya, Softimage or 3D Studio Max; PowToon is the next best thing! It is an easy to use web app which gives readymade templates and animated characters that you can use for making animated video presentations by designing your scenes like PowerPoint slides.
You don't need to be an expert in graphic designing or even an advanced computer user to use PowToon. This is because you can create your animated video presentations using a step by step wizard, and a number of easy to use PowerPoint like features.
You can get started with PowToon by trying out the service via free trial. And if you find it worth your money, you can opt for a package as low as $19 to fulfill your dreams of making presentations in the form of video animations like a pro.
7) Adobe Presenter Video Express (PC & Mac)
Adobe Presenter Video Express is a video authoring software for Windows and Mac for recording videos for presentations, product demos, tutorials, etc. With Adobe Presenter you can create screencasts, change background of your webcam recording video without the need to use green screen, as well as use videos, images and desktop screen capture as background for your videos.
Adobe Presenter also supports quizzes and annotations, with the utility to publish videos in MP4 and HTML5 format.
What's great about Adobe Presenter is that you can create studio quality video presentations, tutorials and learning courses without spending a fortune on buying or renting video recording and editing equipment. This makes Adobe Presenter a cost-effective tool for authoring videos for professional use.
8) Adobe Spark Video (iOS)
Despite being an Android guy myself, I have to admit, if there is any mobile hardware good enough for making high quality video presentations, it belongs to Apple's iOS devices. Adobe Spark Video is an app for iOS, which can help you create studio quality videos using an iPhone or iPad device.
Adobe Spark Video borrows many features from Adobe After Effects. It combines motion graphics, audio, text and images to help you create short videos. These can include video presentations, tutorials and narrations.
9) BB FlashBack Express (PC)
BB Flashback Express is a free screen recording tool for making screencasts. I personally used this tool a few years back to create a series of short PowerPoint tutorials and it worked perfectly.
With BB Flashback Express you can record your desktop, add audio commentary, with the option to include webcam video input. Furthermore, you can schedule recordings, upload videos to YouTube from within the app, or export your videos to WMV format. The paid editions of BB Flashback also supports additional formats like MP4 and Flash.
If you're looking for more advanced video authoring features, you can opt for the paid versions of the BB Flashback app. Below is an introductory video for BB Flashback Screen Recorder, which is the premium edition of BB Flashback.
10) Ezvid (PC)
Ezvid is a another free software for PC users which comes with a few basic options to help you create screencasts. As the name suggests, the software provides an easy mechanism for recording your videos. Ezvid also comes with basic video editing features, with the option to upload your videos to YouTube.
Ezvid has some very basic options and the interface itself is quite self-explanatory. If you're looking for a free PC software for recording your screen, audio and webcam for making video presentations for YouTube, then Ezvid is as easy to use as it gets.
The recommended tools listed above not only include standalone apps for authoring video presentations but also software suites and web apps which can help you create different types of interesting videos using screen recordings, video footage, animations and images.
We have tried to create a list which not only includes expensive video authoring tools but also free and affordable software that you can use to create professional looking presentations. There are however, many other tools which provide similar features to the ones in this list. Our picks included tools based on rating, reputation, and ease of use to recommend the most reliable platforms for making video presentations; ranging from very complex to basic video authoring tools.
If you liked this, you might also like
How to Turn Your PowerPoint into a Video