Powerpoint
How to Turn Your PowerPoint into a Video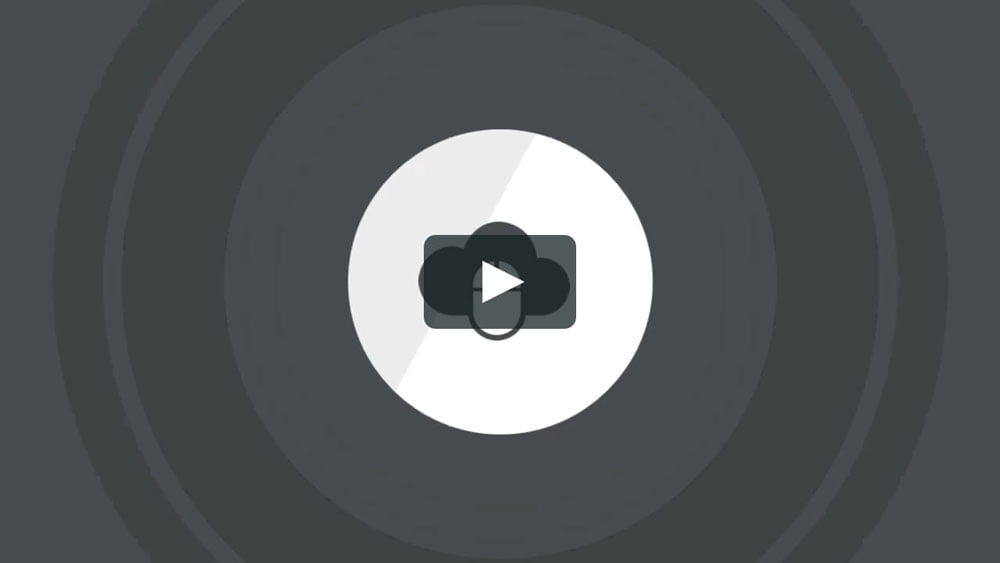 PowerPoint versions released over the past decade come equipped with the option to turn your PowerPoint slides into a video. However, you might need to make some major changes to the video using a video editing tool. Thankfully, there are a number of very useful tools that you can use to do away with the need for using complicated editing applications, and make impressive videos from your PowerPoint slides.
iSpring Suite
iSpring Suite is a PowerPoint add-in which can be used for making videos with narrations from PowerPoint slides. The add-in integrates with PowerPoint and provides a new tab after installation. This tab provides you with easy to use options for converting your PowerPoint into a video. iSpring Suite retains your original transitions, animation, multimedia content, styles, and fonts and even allows instantly uploading your videos to YouTube.
With iSpring Suite you can not only import pre-recorded narrations but also instantly record narrations using your webcam and mic. If you're looking for a tool for making video lectures, e-learning courses and video presentations, iSpring Suite is a comprehensive tool for getting the job done.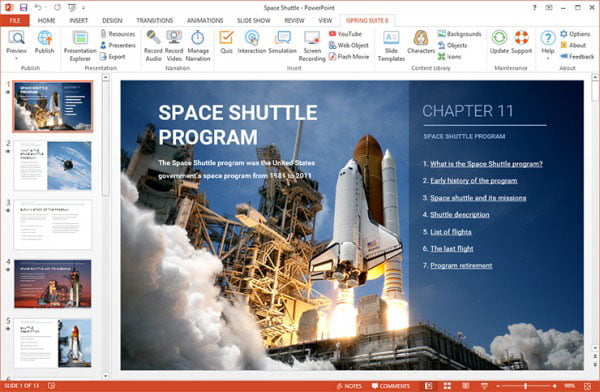 Office Mix
While iSpring Suite is a pretty useful add-in, it does come with a hefty price tag. This is why you can try something free that has almost the same features, i.e. Office Mix. This free add-in by Microsoft allows you to turn PowerPoint into a video presentation app by allowing you to make videos with narrations using your PowerPoint slides.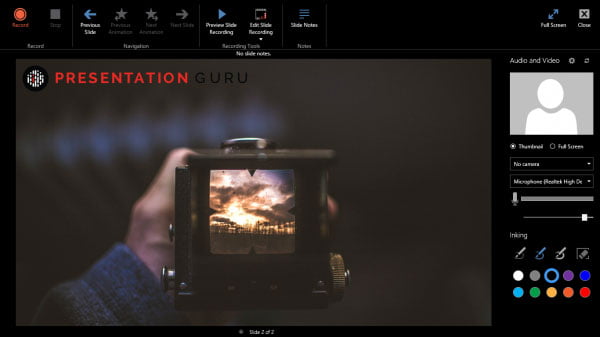 Camtasia Studio
Camtasia is a complete video authoring suite which also comes with an add-in for PowerPoint which provides identical features to Office Mix. In fact, before Office Mix, Camtasia Studio was one of the top tools for authoring videos with narrations using PowerPoint slides.
One reason why you might want to use Camtasia is that it is a comprehensive cross-platform video authoring tool, with PowerPoint support. This means that it is more geared towards people looking to make professional videos, with a vast array of editing features that can even be used by novice users. This can widen the scope of your video authoring options, such as the utility to create rich animations using simple sliders.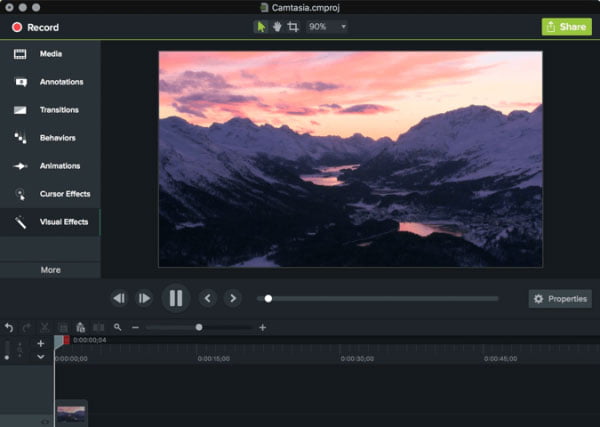 Lectora Inspire
Lectora Inspire is a very comprehensive video authoring tool. Lectora is meant for making professional videos for online courses, and professional video presentations that can be uploaded to YouTube, Learning Management Systems, and optimized for desktop and mobile devices.
The downside of using Lectora is that it can appear a bit too complicated and might take some getting used to. Lectora has so many options for authoring videos that its feature-rich interface can turn out to be a bit overwhelming.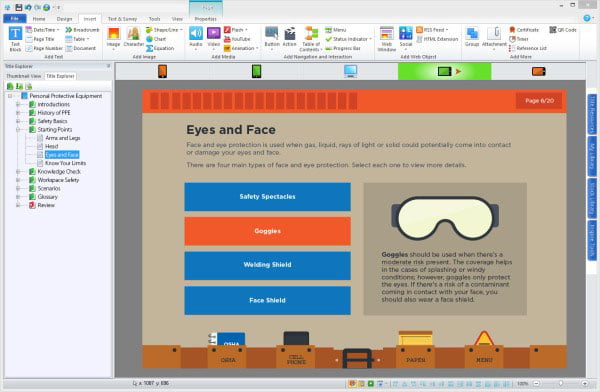 ImTOO Convert PowerPoint to Video
ImTOO Convert PowerPoint to Video is a PowerPoint converter which can be used for converting your PowerPoints to popular video formats even if you don't have PowerPoint installed on your computer. The application also provides the utility to add your own audio narrations and watermarks. You can also use ImToo for directly uploading your converted videos to YouTube.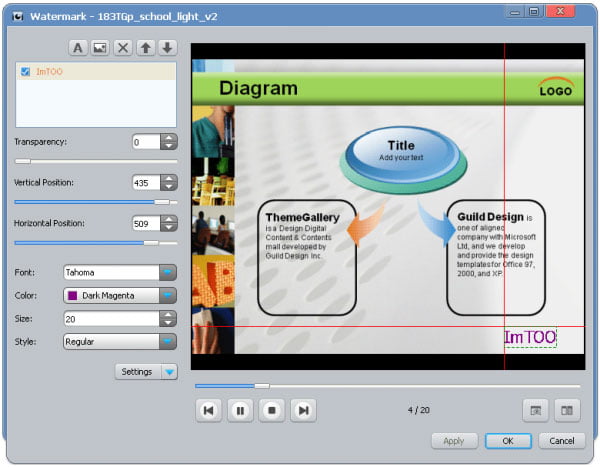 The tools outlined above include applications with very basic to advanced features for converting PowerPoint slides to narrated videos. Depending upon your dexterity and familiarity with video authoring tools, you can pick the one which best suits your needs. Most paid tools mentioned above come with a trial version, so you can take them for a spin to see which PowerPoint conversion tool best matches your requirements before having to commit.