Powerpoint
Best Websites for Downloading Free PowerPoint Templates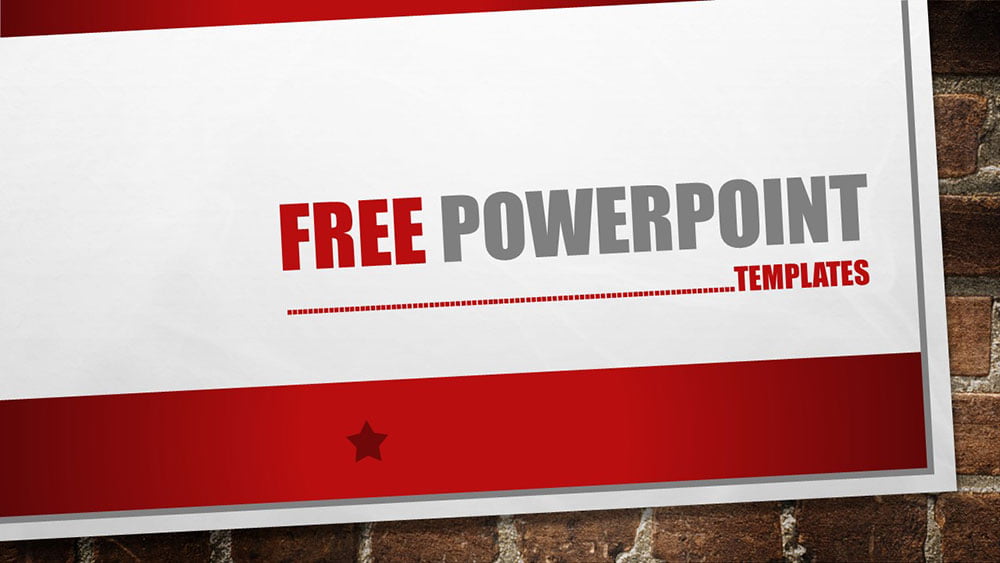 Last week, Presentation Technology expert, Farshad Iqbal shared with us his top 5 Free Ways to Broadcast a Webinar or Live Presentation. We all like to get something for nothing, so this week he turns his mind to Powerpoint and shows us where to find the best free powerpoint templates.
Be it social media websites, email, cloud services, software or web apps, the first priority of most Internet users is 'arguably' to find something free. PowerPoint Templates are obviously no exception. Interestingly, a quick search for free PowerPoint templates often leads to websites which simply like using 'free' as a keyword, while providing overpriced templates. Fortunately, there are some awesome websites which actually offer high-quality free PowerPoint templates with no strings attached.
Whether you are a student, freelancer or someone who needs to present a presentation at the workplace, you can download premium quality templates for free from the websites mentioned below.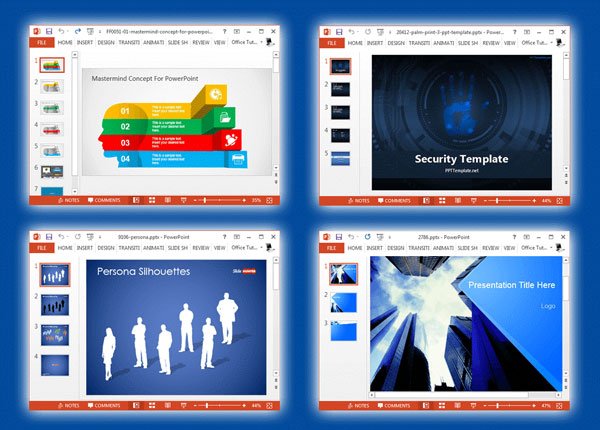 Office Templates Gallery
One of the best free options for downloading free PowerPoint templates is Microsoft's very own templates gallery at Office.com. Unfortunately, the gallery isn't what it used to be since Microsoft upgraded some of its templates for PowerPoint Online and removed thousands of free templates from its online archive. However, you can login with your Microsoft account to access dozens of free PowerPoint templates to use via browser or download the themes for offline use.
To download a PowerPoint Online template, select the template from the Office gallery, login with your Microsoft account and download a copy of the template via File –> Save As. Alternatively, click 'Edit in PowerPoint' from the Ribbon menu to launch the template via your desktop version of PowerPoint.
There is also a workaround to find old templates removed from the Office gallery, i.e. by searching for templates via PowerPoint. You can do this by going to File –> New and search for templates by keyword from within PowerPoint.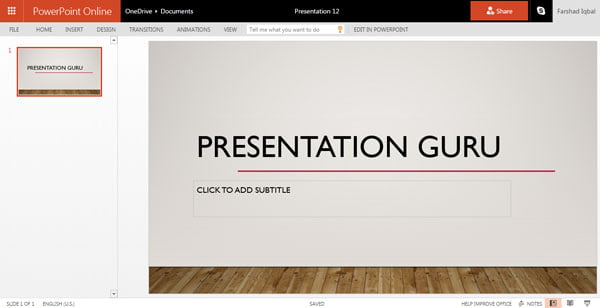 FPPT
If you frequently download free PowerPoint templates from different websites, the chances are that you have at least once downloaded a template via Free PowerPoint Templates (a.k.a. FPPT). This is a very old website which has been consistently adding new templates to its collection of thousands of free PowerPoint templates. The website currently has an archive of more than 7000 free PowerPoint templates on a plethora of topics, ranging from business, tourism, sales, finance to transport, law, religion, sports, science and more.
You can find free templates via FPPT by category, tags or you can search for templates by keyword. The quality of templates at FPPT is quite impressive and it is hard to think of a topic that the website does not provide a free PowerPoint template for.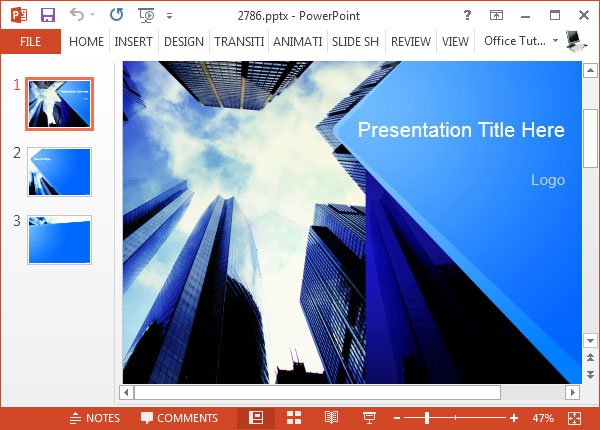 SlideModel
If ever there was a website which offered premium quality templates for free, this is it. While SlideModel also has a vast archive of thousands of paid templates, it also gives presenters the utility to download some of its premium quality PowerPoint templates for free. You can sign up for a free account and download free templates via the 'Free PowerPoint Templates' section.
The presentation templates at SlideModel come with editable elements, which means that you can even edit, recolor or move individual slide objects. This means that if you have downloaded a diagram template, you can edit the diagram and even recreate it according to your own needs. SlideModel has everything from editable maps for countries, continents and different regions to editable business diagrams and general-purpose templates. You can even open many of the SlideModel templates directly in Google Slides, since they have been especially designed to be compatible with not only PowerPoint but also Google Slides.
While many of the aforementioned templates are accessible only via a paid account, the free templates too offer some of the good stuff, even though they are limited to almost a hundred presentation templates at the moment.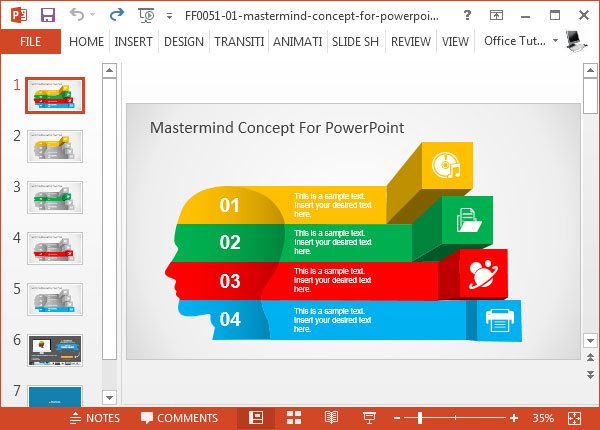 SlideHunter.com
For anyone looking for business themed presentation templates, SlideHunter is definitely a blessing. This website offers some very attractive business templates for PowerPoint. These include; diagrams, business related PPT backgrounds and templates with illustrations of business professionals.
There are a wide variety of diagram templates that you can use for making anything from a SWOT analysis, Fishbone diagram or Boston Matrix to organizational charts, mind maps, timelines, project roadmaps, demand and supply illustrations and the like.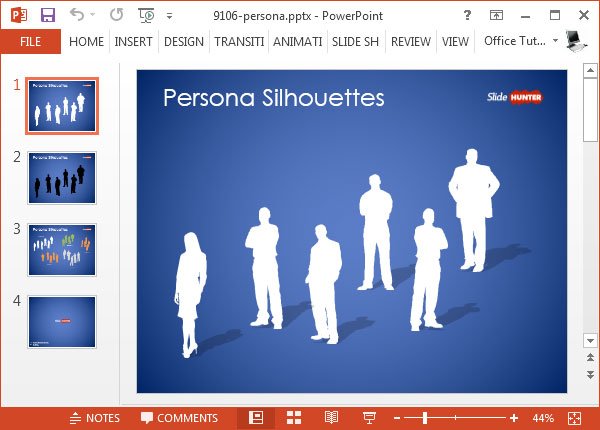 PPT Template
PPTTemplate.net is another fine website for downloading free presentation templates. While the archive at PPT Template isn't all that large, you can still find some awesome PowerPoint slide designs for a number of topics. PPT Template also provides Google Slides compatible templates with a link on the download page to open the templates directly in Google Slides.
At the moment, the developers' of the website have added social media buttons as a condition to download free templates. This means that you will require using one of the sharing or like buttons before the download button appears. A part from that the website is free of any strings and you can download as many PowerPoint templates as you like, for free.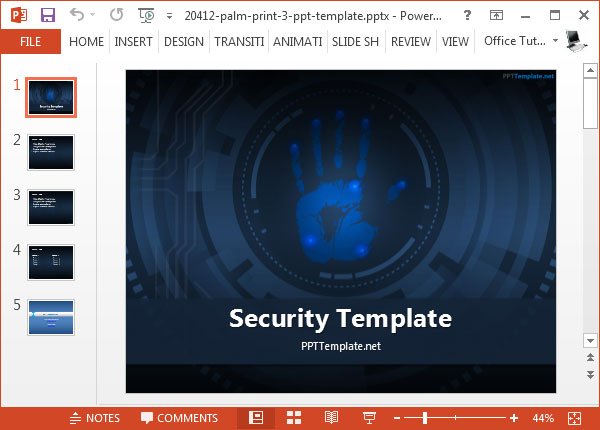 The websites mentioned above contain a combined archive of more than 10,000 free PowerPoint templates on probably every topic you can think of. We hope our recommended websites can give you a lifetime supply of free PowerPoint templates and help you present your presentations in style.
If you liked this, then you might also like
More recommendations for PowerPoint templates: The Best Websites for Google Slides, Prezi and PowerPoint Templates
Further articles on all matters PowerPoint