Technology
10 of the Best Tools for Hosting a Webinar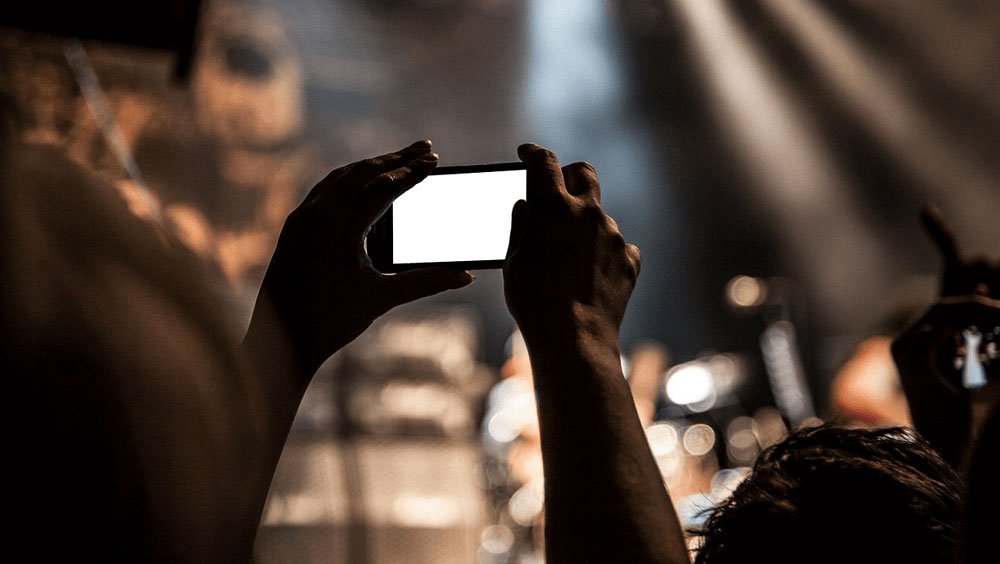 Earlier this week we published a wonderful article by Shane Purnell on four digital platforms you can use to spread your message to as many people as possible. Here, Farshad has written a detailed piece that delves into the utility and importance of one of those four platforms – webinars. 
There are a number of methods used by individuals and organizations to reach a wide audience using the internet. These may include: advertising online using pay-per-click ads, social media marketing, posting a YouTube video of screencasts, demos and events, or simply, conducting a webinar.
A webinar is simply a seminar or presentation which is broadcast via the internet. Such an event may or may not have participants present at the original location from where the event is being organized. A webinar usually entails some kind of audience interaction, such as polls, and/or a Q&A session with the presenter or presenters.
Back in the day, a webinar would entail broadcasting an event Live via the Internet, or to conduct an online conference or presentation with a few selected participants. However, in the wake of Live streaming becoming a popular option, it can be safely assumed that webinars have now evolved. Considering all the aforementioned, we have created a list of some of the best platforms for conducting webinars and streaming Live events.
1) YouTube Live
While you might be surprised to see YouTube on the top of our list of webinar platforms, there is probably no easier option! Many people look for fancy solutions for conducting webinars, overlooking the very simple options that can help them reach a wide audience.
YouTube's Live streaming feature is perfect for all kinds of businesses and presenters looking to reach a national, regional or global audience. There is no doubt that YouTube is the top streaming platform and literally rules the internet. Provided you use this platform to its full potential, the opportunity for reaching a global audience is as easy as it gets. YouTube provides two options for going Live. These include; Stream Now and Events.
Stream Now
If you opt for Stream Now, YouTube automatically detects your stream resolution and optimizes it according to the quality of the internet connection of each viewer. With Stream Now, you can instantly go Live with a webinar or stream something interesting for your audience.
Events
The Events option gives you more control for streaming your Live content. You can configure privacy options, enable a backup stream and start time, as well as conduct multiple events simultaneously.
If you're new to using YouTube, you can see these introductions for Live streaming and Live streaming instructions for going Live on YouTube.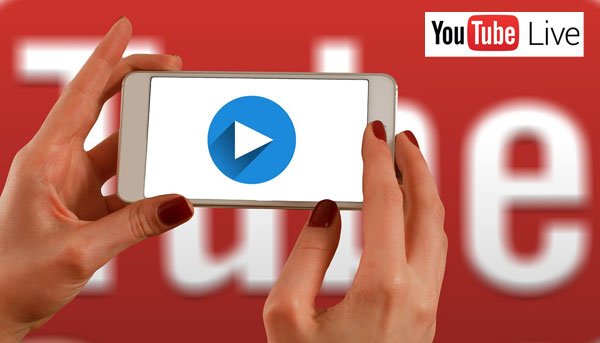 2) Google Hangouts / Hangouts on Air
Google Hangouts is a great free platform for conducting online meetings, with the utility to interact with up to 10 people on a video call. While the limitation of 10 users greatly reduces the utility of Google Hangouts, its Live streaming integration with YouTube makes it perfect for conducting a webinar with multiple presenters and participants. While many people might not consider Google Hangouts as a webinar based tool, there are hundreds of events conducted and organized using Hangouts. In fact, I get a few invitations every few weeks to join such events conducted via Google Hangouts.
As Hangouts On Air has been integrated with YouTube Live, you can setup your webinar following simple instructions mentioned here. Alternatively, you can also choose to use Google hangouts for conducting an online conference with up to 10 participants. Either way, Google Hangouts serves as a cheap and easy to use platform for going Live anytime.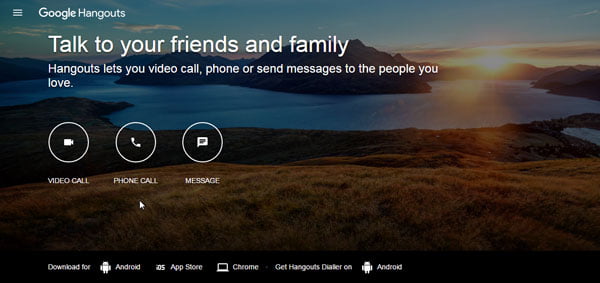 3) Facebook Live
Had I written this post a few months back, Facebook Live would not have been on this list. This goes to show how quickly this feature has been able to become an effective means for going Live for literally everyone. While there can be reservations regarding the video quality and the need for using high-end smart devices for making this feature really useful, the importance of Facebook Live cannot be ignored. It is already in use by small, medium size and large organizations, as well as celebrities and Live streaming enthusiasts as a popular means for instantly going Live.
If you already have a Facebook page with a lot of followers, you can easily conduct events by updating your fans to stay tuned for a Live event. You can build some hype and launch your event via Facebook with a Live stream. This can include; webinars, product demos, Q&A sessions and even competitions and fun activities to advertise your brand. While you might find it a bit hard to ensure good streaming quality for Facebook Live, it is nonetheless an effective platform for conducting webinars and Live events via the internet.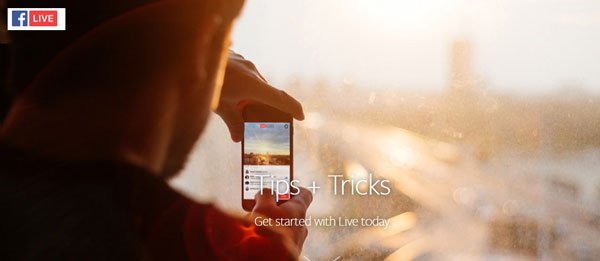 4) Skype for Business
Skype for Business can be a great tool for conducting webinars. Unlike the free edition, which is limited to 25 participants, Skype for Business allows connecting to as many as 250 attendees, with the option to broadcast your stream to as many as 10,000 people.
Skype for Business comes with powerful integration of Office applications. You get a complete integration of Office apps ranging from PowerPoint, Excel, Word and Outlook to OneNote, Publisher and Access. With Skype for Business you can schedule meetings using Outlook, and start chatting right from within Office apps like PowerPoint and Word. Skype for Business also offers enterprise grade security, advanced analytics, email integration, the ability to manage your own corporate social network using Yammer, corporate video portal, team collaboration features, integration with Windows Server based Active Directory, and more.
You can get started with Skype for Business for as low as $2 per user per month, and even try it out on a trial basis.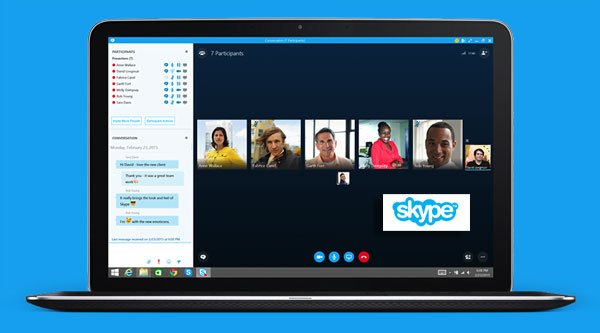 5) GoToWebinar
If you're looking for a platform that can offer enterprise features and help you cater for a specific clientele, then GoToWebinar is a good option for conducting webinars. This web service has been developed by the developers of GoToMeeting, which is a famous web service for conducting online meetings.
Some of the major features of GoToWebinar include; HD quality video conferencing, the utility to have up to 6 presenters to share their webcams, network security with 128-bit encryption, the ability to conduct practice sessions, custom branding, custom email invitations, with reminders, apps for iOS and Android, webinar recording feature, lead management, analytics, polls and more.
GoToWebinar is a webinar specific platform with enterprise level security and features that can cater for businesses looking to conduct events for potential and existing clients or investors.
You can try GoToWebinar free for 30 days to evaluate the service. GoToWebinar has various paid packages, enabling you to have 100 to 5000 participants.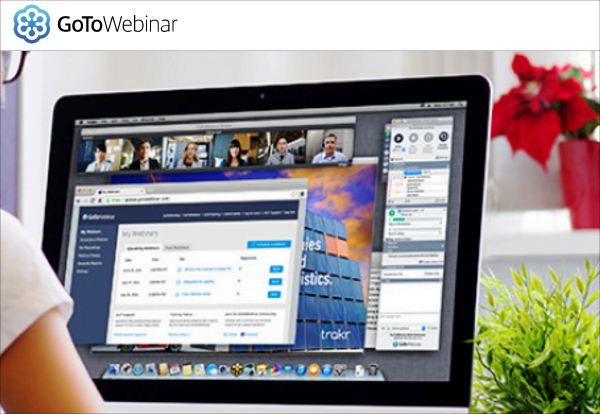 6) ClickMeeting
With ClickMeeting you can conduct webinars with custom branding. ClickMeeting provides many webinar specific features for presenting your slides or documents, conducting polls, screen sharing, multiple video streams per session, webinar recording and storage, audience stats, chat translations, and more.
The Enterprise package of ClickMeeting even provides trainings for conducting better webinars, account manager support and reseller solutions. Furthermore, you can conduct private Q&A sessions, and enable your audience to join your webinar with a Toll-free number.
ClickMeeting has a starting price of $25. Depending upon your package, you can have anything from 25 to 5000 attendees for your webinars.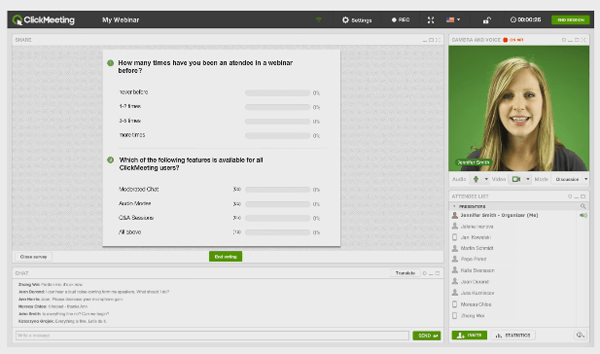 7) Adobe Connect Webinars
Adobe Connect has a number of online conferencing and training solutions, and one of them is Adobe Connect Webinar. With Adobe Connect Webinar you can invite participants without the need for any app.
Using Adobe Connect Webinar you can present your presentations, conduct polls, coordinate with multiple presenters, and get real-time audience feedback, with an engagement dashboard to access how much your audience is engaged. The engagement meter can also be a good option for making sure that you're able to fine tune your webinar to increase audience engagement.
Adobe Connect is a giant platform with a plethora of options and integration choices, including integration with CRMs like SalesForce.
With Adobe Connect you can have anything from 100 to 1500 webinar participants. While Adobe Connect web apps are paid, you can opt for a free trial.

8) Cisco WebEx
Cisco WebEx provides a number of on-demand solutions for conducting webinars, remote meetings, and online collaboration. With Cisco WebEx you can arrange meetings in private online meeting rooms, with a never changing, custom web address. This address can work like your virtual phone number, for conducting online meetings and events.
The great thing about Cisco WebEx is that users can join using a number of methods, even via phone call. You can also record meetings, share presenters' roles and conduct a meeting or webinar with as many as 100 attendees.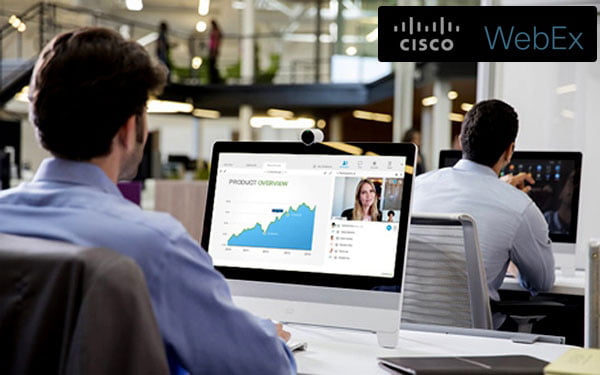 9) MegaMeeting Webinar
MegaMeeting is a service which also provides a number of web conferencing solutions, including a webinar solution called MegaMeeting Webinar. This is a purely browser based platform, where participants can join a webinar without the need for installing an app on their device. All that is required is an internet browser to join a webinar session. Participants can interact with each other using a headset or microphone, with a Multilanguage interface.
MegaMeeting gives all standard webinar features that one would expect like HD video streaming, screen sharing, polls and surveys, meeting rooms and the like.

10) Periscope
Periscope is a famous video streaming app for Android and iOS which can be deemed to be the pioneer of Live streaming. Periscope is owned by Twitter and is one of the most widely used Live streaming platforms. Periscope was launched in March, 2015 and surpassed more than 10 million accounts in less than 6 months. In June, 2016, US Rep. Scott Peters used periscope to Live stream a sit-in by the Democrats, which should give you an idea of how famous Periscope is.
The most logical argument for using Periscope as a webinar tool is that it has a huge user base. The chances of your event gaining traction using Periscope are greater than using an enterprise level webinar app or service which may require going through various hoops for connecting to a Live session. However, the downside of using Periscope can be the need to compromise on video quality. Moreover, Periscope isn't a typical webinar platform, therefore, it is not suited for an investor meeting or a formal corporate event. This is why Periscope, despite its immense popularity is ranked number 10 on our list.
Our choice of webinar platforms suggested in this post included apps and services which are ranked according to their price, ease of use, and the number of attendees each platform supports. We have compiled a mix of free and premium apps that can cater for the needs of different types of presenters. Needless to say, there are many other webinar and online streaming platforms that can be used for conducting Live events and webinars.
It's quite likely that we might see even better webinar and Live streaming platforms in coming days. We look forward to feedback from our readers, and would be happy to know your thoughts about what you believe to be the best platforms for conducting webinars and streaming Live events.
If you liked this, you might also like
5 Free Ways to Broadcast a Webinar or Live Presentation
Guidance on how to make a really effective webinar: Why Webinars are Great and How to Design Them Effectively