Powerpoint
Why You Need to Invest in Creating Professional Powerpoint Templates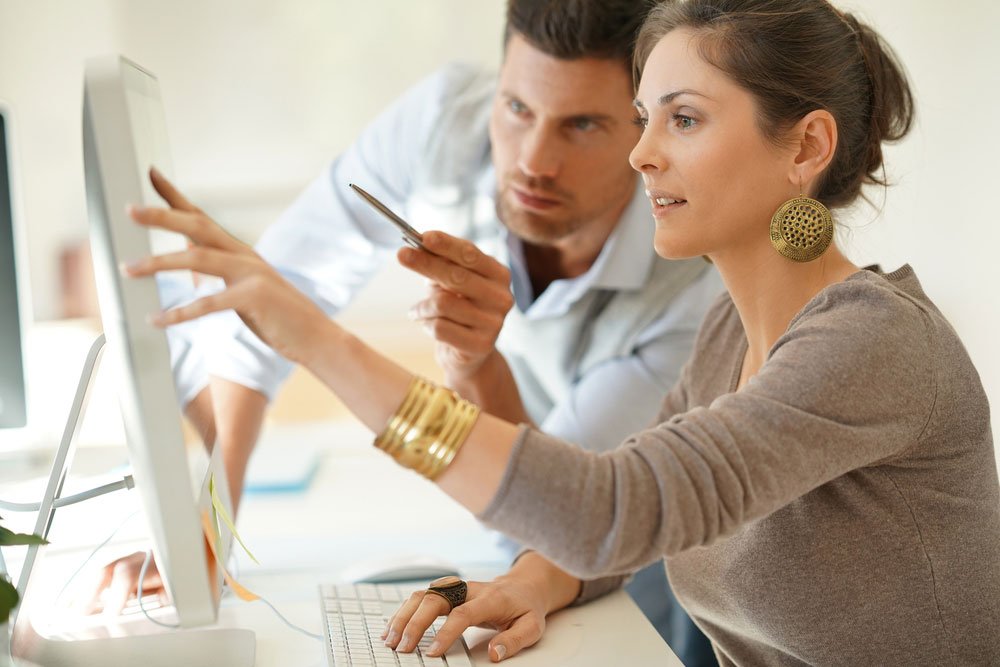 Many companies – maybe yours – make the decision to design their presentations in-house. That's fine, but in order not to waste time (and money) you need to make sure your team has been given the right training AND the right tools for the job. We'll let Emma Bannister, from Presentation Studio, explain what's needed.
[This article contains affiliate links. For more information, see our disclosures here.]
PowerPoint has become one of the world's most accessible and affordable multimedia tools. Sounds great, right?
But most of us muddle around hunting down old slides to reuse or creating everything from scratch each and every time. Wouldn't you like to make your life much easier by creating an easy-to-use and on-brand template?
Here are 10 things you need to know when it comes to setting up an effective PowerPoint template.
1) Upgrade your software
It's not always easy to justify the additional cost of upgrading to the latest version of PowerPoint (Office 365), but the speed of updates and new features will save you time and money in the long term. You can now upgrade through a monthly subscription so there's really no excuse if you want an easier work life.
2) Check your Master Template
I've lost count of how many times I've opened a global brand template only to find all the behind-the-scenes stuff broken. When fonts and colours aren't embedded, or master templates and placeholders aren't built correctly, templates won't work across different networks or devices. Don't let this happen to you! Learn how to create and save a PowerPoint template here.
3) Decide: Presentation or Slide Deck?
A presentation's purpose is to help the audience understand, remember and act on what (you) the speaker is saying. So it must be visually sparse. Text, images and infographics must pass the 'glance test', that is, not overloaded with too much stuff! As such, it really won't work as a standalone document shared as a pdf. It is the presenter's job to fill in the gaps and make sense of it.
A slide deck, on the other hand, is like a working document. It is ideal for strategies, round table discussions and talking through information. It is best printed and shared as a PDF, not read out on screen. A solid template will have options for 'Presentation' -like slides and 'Slide Deck' layouts. Don't confuse the two!
4) Lay it out properly
When a template is built properly, it's easy to insert a range of new slide variations that you can easily populate. Also, the reset feature springs slides back to the original layout. This is great when heavier content is used for slide decks or printed docs. This feature alone saves time (hint: money).
5) Have a library
Having a range of pre-populated slides created for various scenarios helps overcome consistency challenges. You should include options for infographics, executive summaries, and graphs. Ensure users have examples to follow so that people aren't making it up as they go along.
6) Feature your elements
A good template includes graphical features that can be cut and paste where needed, e.g. icons, callout boxes, quotes, graphical features and overlays. These can all be resized, recoloured and moved around from slide to slide, giving you flexibility and freedom to create easily.
7) Limit file size
A template reduces repeated images and logos as they reflect the single version used in the Master Template. That can help keep file sizes down, and make sending your presentation much easier. Think no more bounce backs.
8) Collaborate
Office 365 means multiple users can annotate and edit at the same time with notes on slides for easy reference. This puts an end to large emails clogging up servers and reduces multiple files. Hooray!
9) Download new features
My recent favourites include: editable icons, morphing and 3D models. Bug fixes used to mean you'd wait for a few years for the next release, but now new features pop up all the time so keep an eye out for the latest activity!
10) Get training
There is a lot to learn in PowerPoint that could make your life easier, and investing in professional training will reap dividends in the (not so) long run. Presentation Studio offers a PowerPoint Design 101 training workshop. It won't necessarily make you a designer overnight but will give you the skills to be more efficient at creating visually engaging and easy-to-remember slides. You'll wonder why you didn't do it years ago!
But, if after reading all this, you'd prefer to let someone else do the work, why not check out the PowerPoint templates we designed for Presentation Guru? Based on the classic 3 Act Story Structure, these templates were created to work hand-in-hand with Presentation Guru's Guide to Everyday Business Presentations. You can find out more here: The Only PowerPoint Templates You'll Ever Need.
If you liked this, you might also like:
The 8 ingredients you need to make a great template: A Recipe for an Efficient Corporate PowerPoint Template
Why – and how – companies can support their team when it comes to designing presentations: The 3 Legs of the Better Presentation Stool
What's can PowerPoint do? Advanced Features of PowerPoint 2016
How to organize your slide library better: The Secrets of PowerPoint and How They Can Help You