Powerpoint
Will the Power of PowerPoint Lie in its New 3D Tool?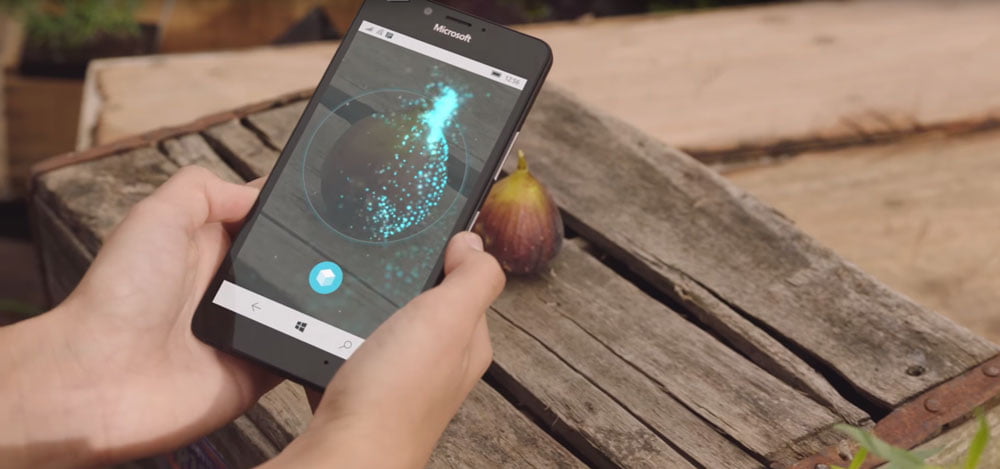 The boundaries of what and how you can present with PowerPoint are being pushed ever further. In an earlier post we discussed five things you didn't know PowerPoint could do, including 3D models. In this post, Emma Bannister test drives the feature and gives us her verdict.
[This article contains affiliate links. For more information, see our disclosures here.]
Too many presentations are boring and bland. They use stock photos we've all seen before or grainy product shots you can't really see. But that might be set to change with the release of the new 3D PowerPoint tool.
The new tool, which supports three-dimensional images, could help engage and retain the attention of your audience from beginning to end, especially if you rely on rendering and inserting video flybys to show different angles of a product.
It's perfect for architects, real estate, the automobile industry and other product developers that use professional 3D software packages (AutoCAD, Fusion 360, Maya, etc.). These files can now be inserted into PowerPoint and rotated through various angles.
While the launch of the 3D tool is not yet official, if you have an active Office 365 subscription you can download an early update via the Windows 10 Creators Update.
We were so keen to test drive the new feature we ran the update and created a presentation showcasing the new feature. (You can view the presentation in full at the end of this article.)
Here are the 5 steps we used to create this presentation.
STEP 1
First, you need your 3D file. Current file types supported include all 3D Models (.fbx, .obj, 3mf, .ply, .stl, .glb).
If you don't have your own you can make one in the latest 3D Builder or Paint 3D from Microsoft or select from a range of 3D models from https://www.remix3d.com/ created by Microsoft as a creative community for everyone.
For my example, I'm using this 'Domestic Shorthair Cat'.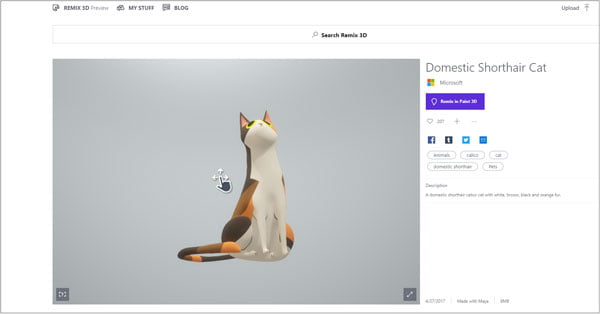 You can download and make your own edits through 3D Paint.
STEP 2
When you are happy with your 3D file, you can drop it into PowerPoint (Go to 'Insert 3D Model'). Note you need a subscription and the latest update in Office 365.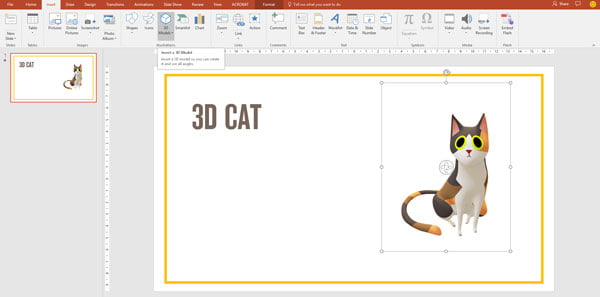 It is easy to scale and rotate your 3D Model in PowerPoint.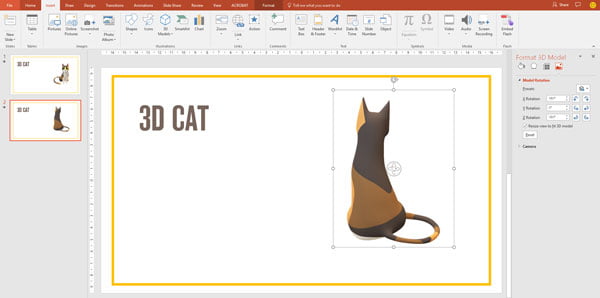 STEP 3
To represent the various angles of your model, duplicate the slides and then move the model accordingly.
I have created 4 angles showing various positions of my cat.

STEP 4
For a smooth transition, the 'Morph' tool can be used between images for a smooth animation and to keep the story flowing and the presenter on track. Note: Morph is a subscription-only feature.

STEP 5
To demonstrate my presentation, I have exported the PowerPoint file to video – so you can see my 3D Cat demo with full effect!
3D Cat from Presentation Studio on Vimeo.
One step closer …
In summary, it is not about a magic tool that will save you from presentation disaster. There are a lot more other factors to consider that are much more important than the visuals alone. However, it is definitely a winner for showcasing products generated in 3D software.
One of the exciting things showcased in Microsoft at the launch of this feature was the ability to 3D scan real life images. I'll let you know as soon as we can capture shots in 3D and load them up to PowerPoint. (currently still in development, so some features are subject to change.)
For now, play around and have fun!