Powerpoint
How to Use Morph Transition for PowerPoint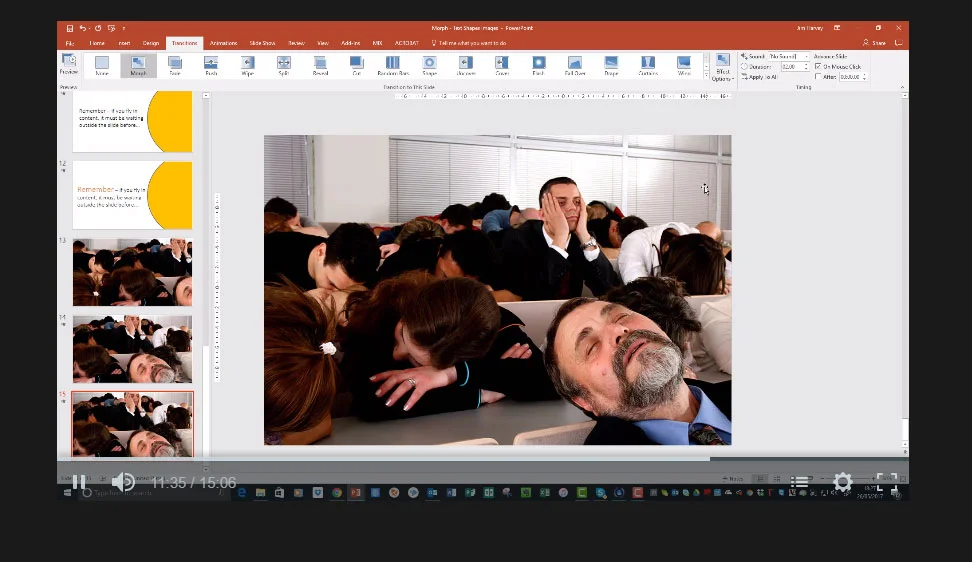 PowerPoint just gets better and better. In a previous post, Timo Sorri introduced us to the Morph transition function which allows end users to create complex animations by simply applying the Morph transition. For those of you who love what it can do but aren't quite sure how to do it, Presentation Guru have created this short how-to video, showing just how easy it is:
This is just one in a series of User Guide videos that have been created to help you – check out our YouTube channel for more – we are adding to it all the time.
And you'll also find loads of other great videos on our Playlists, many of which have been recommended for you by the Guru's Big Five Questions.