Message
Tips on Designing and Delivering Engaging Presentations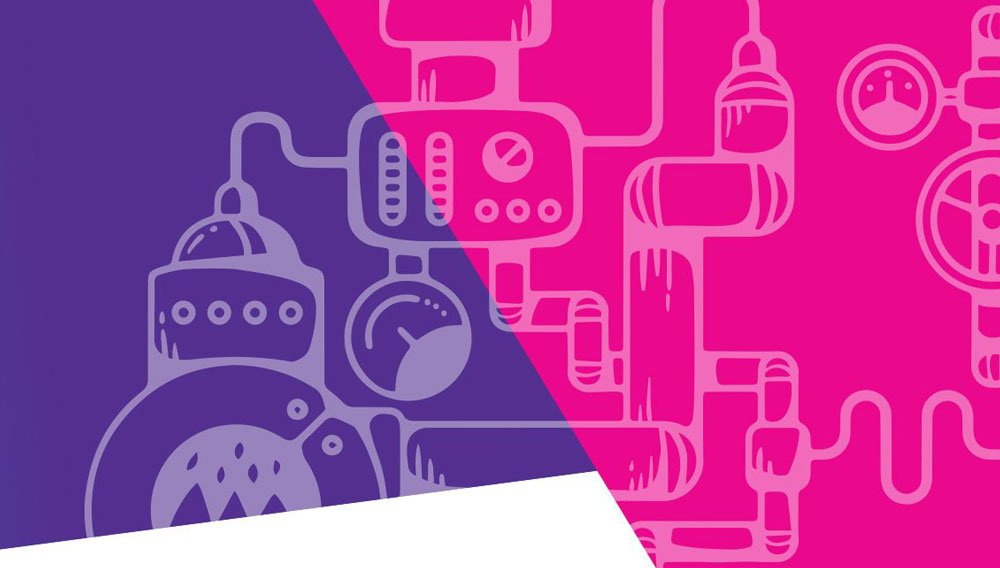 Every day, up and down the country, and across the globe, thousands if not millions of poor audience members are sat down in a conference hall ready to endure up to 3 hours of painstaking presentations. Most won't make it to the end without nodding off at least once, and most will spend the majority of the time on their phones or distracted by something other than the presenter and their slides which were likely worked on for an obscene amount of company time.
That unfortunately is the reality for most un-engaging presentations that take place. But, it doesn't have to be that way!
How to engage the audience in a presentation
As a presentation designer and founder at the Purple Patch Group events company, I have sat through my fair share of these types of presentations over the years. Which is why I now make it my mission to help other companies avoid this situation, and deliver outstanding and engaging presentations to all of their audience members.
Some of the biggest challenges that a company faces when designing graphics and preparing a speaker for a presentations are distractions, which come in many forms:
Mobile phones
Other visual stimulants
Poorly designed presentations
Speaker tangents
The best way to avoid distractions of any sort and ensure that your message is being delivered as you want it to is to engage your audience. If your audience is engaged in your presentation, your graphics and your overall message then it much more likely to make an impression and drive the result that you were looking for.
How to avoid distractions during a presentation
If you are working on a presentation which will be held in an enclosed venue then hypothetically speaking you should be able to control all distractions from the outside world, e.g. loud noises or interruptions.
However as a professional presentation designer and trainer, we see far too many companies who still don't understand some of the simple tips and tactics that can turn an inanimate audience into an edge of seat, interactive audience.
Therefore I decided to pull together my best advice for creating engaging presentations into and easy to digest infographic below: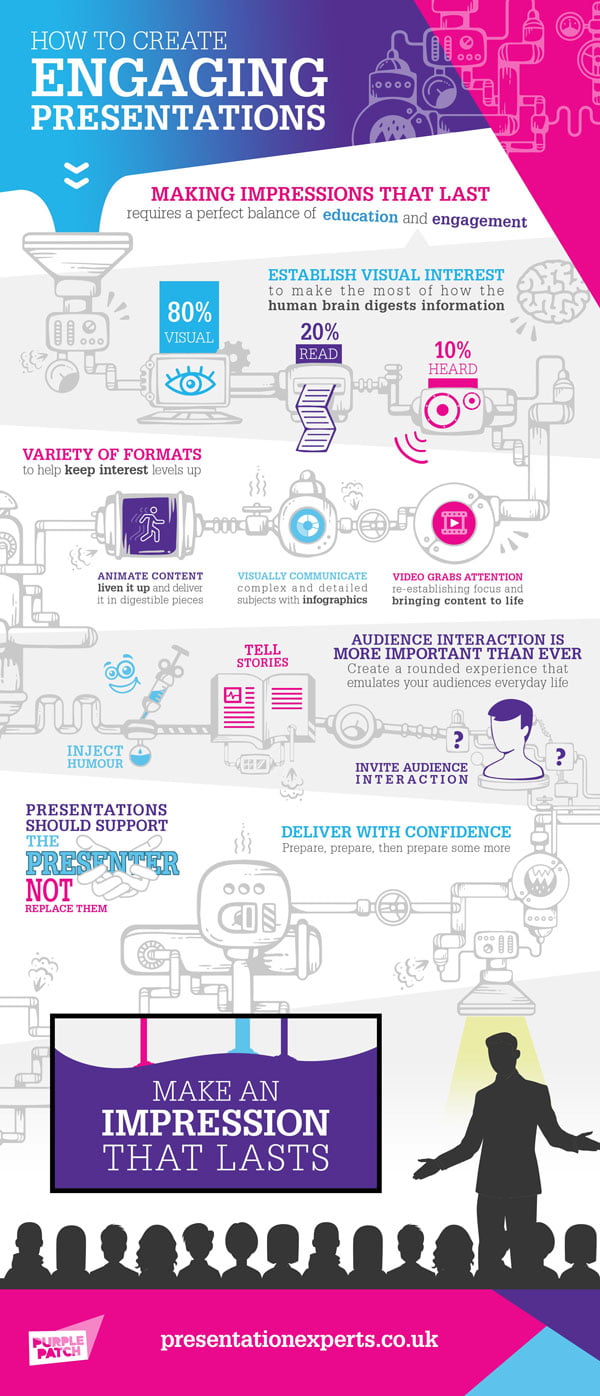 Advice on all of the areas outlined in the infographic above can be found on Presentation Guru: