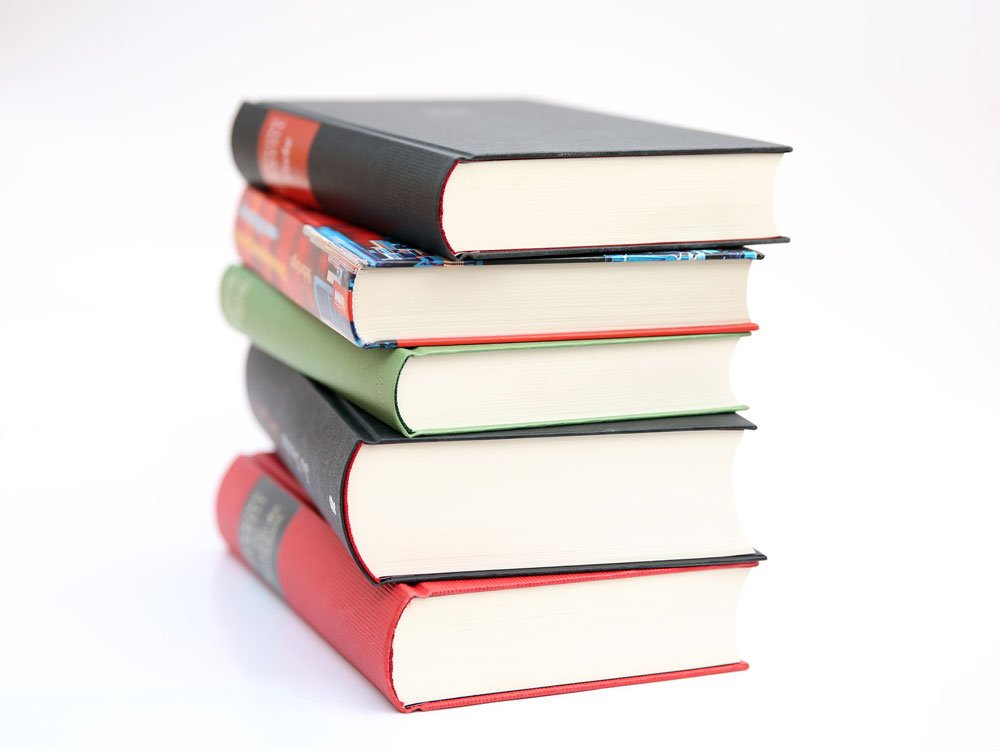 The best way to become a better speaker is — wait for it — to get up on stage and speak. We never learn faster than when we have "skin in the game".
But we can also learn from others. Today, there are hundreds of books on the market that can help people become better speakers and presenters. I have chosen five of them as recommendations. Each approaches the subject from a different angle. My objective is to offer a selection that has something for everyone.
That said, here are five books that are worthy of your consideration.
Made to Stick
by Chip and Dan Heath
Made to Stick is my favourite book on public speaking. The irony is that it's not about public speaking per se; rather, it is about making your ideas stick with others. And what speaker doesn't want his or her ideas to stick in the minds of audience members?
Chip and Dan Heath, the brothers who co-authored this New York Times bestseller, set out to answer two questions: Why do some ideas thrive while others die? What can we do to improve the chances of worthy ideas?
Drawing on research and examples from business, entertainment, advertising, international organizations and many other areas, the authors found that it is possible for us to overcome the "curse of knowledge" and get our messages across to others. Our messages will stick if they have at least a few of the following six characteristics:
Simplicity
Unexpectedness
Concreteness
Credibility
Emotion
Stories
Made to Stick is entertaining, interesting and highly readable. Full of stories and interesting anecdotes, it provides speakers with concrete advice that they can implement to make their presentations memorable. If you can only buy one book from the five in this post, I recommend that it be this one.
resonate: Present Stories that Transform Audiences
by Nancy Duarte
In resonate, Nancy Duarte, one of the foremost presentation experts in the world, encourages readers to think about their presentations differently. She wants speakers to transform their audiences through the use of visual stories.
Throughout her book, Duarte returns to a fundamental principle for anyone who wants to be a better public speaker: i.e. stories convey meaning and speakers should tell stories in their speeches and presentations.
resonate is divided into nine chapters, the themes of which are as follows:
Speakers need to think about why they are speaking in the first place.
Drawing on myths and movies, speakers should take their audiences on a journey from what is to what could be.
A speech or presentation is always about the audience.
Speakers must be clear about the message that they want to convey, and they must plan how they will get the audience to overcome resistance and accept that message.
Speakers can create meaningful content that supports the message.
A solid structure is the foundation of a coherent presentation.
Every speech or presentation should contain a "STAR" moment: Something They'll Always Remember.
Amplify the message and minimize the noise.
A speech or presentation can change the world.
Throughout the book, Duarte gives concrete suggestions and examples to help speakers create better presentations. She examines in detail several speeches and speakers, and draws heavily from her own experiences as well as from fields such as dance, music, film and poetry.
Speak like Churchill, Stand like Lincoln
by James C. Humes
James Humes is a respected author who has written speeches for five American Presidents. In his Speak like Churchill, Stand like Lincoln, he shares dozens of insights from speaking luminaries such as Winston Churchill, Abraham Lincoln and many others.
The book is full of practical advice and techniques for novice and experienced speakers alike. It is divided into 21 chapters, each of which examines a particular public speaking skill and how to get better at it. Humes brings these techniques to life by both drawing on historical examples and also by showing how the different techniques can be applied in today's business world.
The 21 chapters of the book cover speech writing, speech structure and delivery. The specific topics are as follows:
Power Pause
Power Opener
Power Presence
Power Point (NB: Not PowerPoint)
Power Brief
Power Quote
Power Stat
Power Outage
Power Wit
Power Parable
Power Gesture
Power Reading
Power Poetry
Power Line
Power Question
Power Word
Power Active
Power Dollar
Power Button
Power Closer
Power Audacity
Because of the way in which the book is structured, you do not have to read it from beginning to end. Instead, you can use it as a reference book and jump straight to areas of particular interest.
The Elements of Eloquence
by Mark Forsyth
I have previously written about how rhetorical devices can spice up your speeches. When used properly, they can create quotable sound bites in the minds of your audience that remain long after you have left the stage and that might even be shared on social media.
In The Elements of Eloquence, Mark Forsyth takes readers through 39 chapters, each only four or five pages long, and each devoted to a different rhetorical device. His style is light, witty and conversational. It feels more like a literary travelogue than a stuffy treatise on the finer points of linguistic dexterity.
Forsyth draws on examples from speech, music, film and literature. Although he predictably uses Shakespeare, Churchill and the Bible as authoritative sources, Forsyth also references the rhetorical flourishes of musical groups and singers such as the Beatles, Supertramp, Leonard Cohen, INXS and Alanis Morissette. He is also happy to quote from movies such as Dirty Harry, Pulp Fiction and Austin Powers.
The book can be used as a reference guide but is also an engaging read from cover to cover. If you are looking to add some rhetorical flourish to your speeches, The Elements of Eloquence would be a welcome addition to your bookshelf.
Born Standing Up
by Steve Martin
I am a lifelong fan of comedian Steve Martin. His autobiography, Born Standing Up, might seem an odd choice as a book for public speakers, but it's not.
As I read the book, I began taking notes because of all the insights that Martin shares about his life in comedy. Those insights contain valuable lessons, not only for aspiring comedians, but also for anyone who wants to speak well in public.
Martin shares stories about all the work he did over many years — most of it in obscurity — in order to become good at stand-up comedy. There is even one story in which he was performing in the restaurant of a hotel while standing beside a salad bar that was in service. That's perseverance!
Among the many insights from Martin are those that relate to focusing on the audience; not being shy to use new technology as it evolves; creating a story file; believing that you have something to say; having self-confidence on stage even when things were not going well; and constantly seeking out new speaking opportunities.
Born Standing Up will take you on fun adventure with one of America's greatest stand-up comedians and inspire you to work harder to become a better speaker.
So there you have it. Five books that can help and inspire you to become a better speaker. Have you read any of the five? If so, what did you think? And, if you could recommend another book to readers, what would it be and why? I'd love to have your comments below.