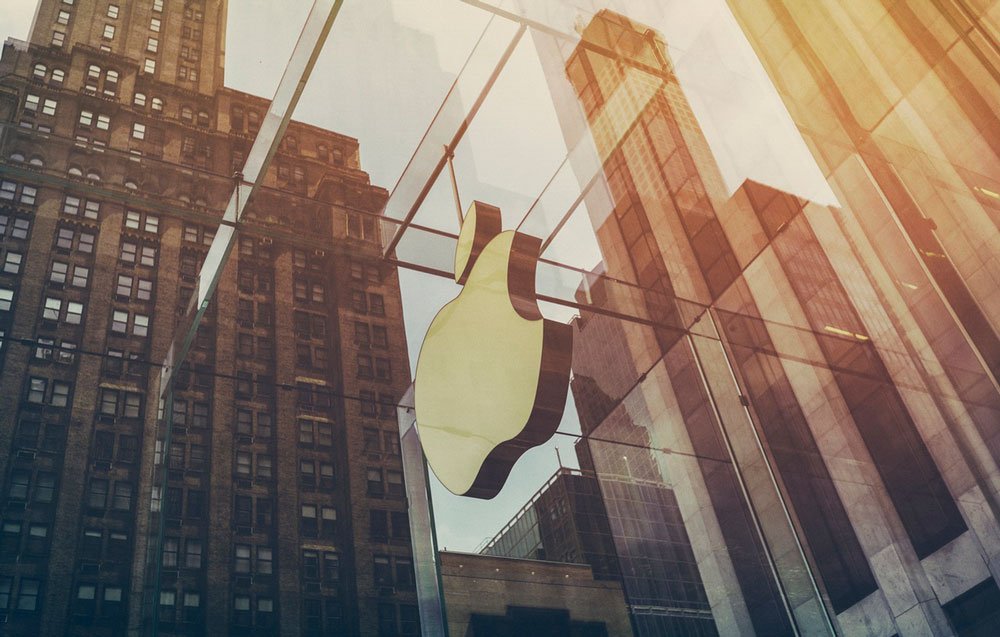 What can we learn from great speakers who have had to pitch to the entire world? While we've detailed the importance of sales pitches and how to spread your message through digital mediums before, we've never really looked into some of the more successful combinations of the two. Here, Oscar gives us a list of four of the top product demos that have made history, and four techniques you can learn from them for your next pitch.
Close your eyes for a moment and try to remember any product demos that you have seen before. Can you remember any? It's not easy. Many product demos are quickly forgotten. However, there is an elite group of exceptional product demos that have received widespread attention, well beyond the technology arena. These product demos made history. For instance, the videos of Steve Jobs unveiling the iPhone and the MacBook Air have been watched millions of times.
What made these product demos so unique and unforgettable? A key reason is that they had a WOW moment. The good news is that you too can learn the same strategies to create your own WOW moment and make your next speech or presentation memorable.
Four Product Demos that Made History
1 – Macintosh (1984)
In 1984, Apple revolutionized the computer industry with the launch of the Macintosh: a personal computer with graphical user interface that was well beyond anything the competition could offer. The Mac also impressed with its small size and for being oriented to home users. Creative people loved it.
The team that built this product had to overcome many hurdles and faced repeated delays. When the Macintosh was finally ready for its public launch, Steve Jobs said to his very exhausted engineers, "We're not done yet. We need a demo." In one week, the Macintosh team prepared a fantastic demo and Jobs rehearsed exhaustively. On January 24, 1984, Steve Jobs unveiled the Macintosh in front of an auditorium packed with Apple shareholders and the media. The demo was followed by a 2-minute standing ovation.
Although it was a short presentation, Jobs stunned the audience with the first computer to speak and introduce itself in a humanoid voice.
2 – Volvo Dynamic Steering (2013)
Many people are fans of cars. But not many are particularly fond of trucks. Volvo created an amazing innovation called "Dynamic Steering" which ensures that trucks are able to drive with enhanced stability. Technically impressive without any doubt, but how would Volvo demonstrate this capability and make sure that it would get worldwide attention?
Few auditoriums are big enough to fit a truck. The solution was to produce a story-based commercial that in few seconds could demonstrate the capability and create a WOW moment.
Volvo hired a super-man celebrity to perform a super-human feat. Action film star Jean-Claude Van Damme did "the most epic of all splits" between two Volvo trucks that were moving in reverse. The short but impressive act demonstrated the stability of Volvo dynamic steering, created an unforgettable moment and left the viewers with a motivational touch. Not surprisingly the video went viral and quickly reached tens of millions of views.
3 – Tesla Powerwall (2015)
In 2015, Tesla Motors introduced a new product called the "Tesla Powerwall". CEO Elon Musk presented this solar-powered battery in an 18-minute TED-like keynote presentation. Powerwall was pitched as the only real solution to the dirty energy problem we face today.
Without delay most of the top magazines and blogs wrote about this keynote, not only because of the revolutionary clean-energy product but also because of Musk's talk. The keynote was an outstanding example of communicating a technical solution in an effective and inspiring way. This keynote also had a very short demo.
Towards the end, when the audience was already convinced of Musk's vision, he said "I think it'd be a good idea, I think this would be a good time to transition the power that we're using in the building to being battery-powered." Then the screen showed a room in the centre of which were two power meters: Grid and Battery. When a closer zoom showed the current levels Musk said "Oh wow, the grid, it's actually zero. This entire night has been powered by batteries. Not only that, the batteries were charged by the solar panels on the roof of this building." And here you had a WOW moment that made the audience break out in applause.
4 – Minecraft for Microsoft HoloLens (2015)
Minecraft is a popular game that has been played since 2011. Millions play it in many ways, including consoles, PCs, mobile phones and tablets. During the Electronic Entertainment Expo 2015, the studio that develops the game – Mojang – announced that Minecraft was going to be available in a new platform: Microsoft HoloLens.
The demo began with the two presenters playing Minecraft: Lydia Winters from a tablet and Saxs Persson from a console. The game was projected on a wall so everybody could see the interactions between the two players. After a few moments, the presenters decided to continue the game "off the wall".
Saxs approached a white and empty table on the stage and said "Create World." Immediately, a hologram was built and showed the game in 3D. You could hear the audience saying "WOW" and starting to clap. From that moment until the end, Saxs played using only hand gestures and voice commands. They demonstrated several possibilities that Minecraft for HoloLens could offer.
The WOW moments behind these product demos
All these amazing product demos had a WOW moment. But each WOW moment was achieved with a different technique.
1 – For the Macintosh, the WOW moment was created by showing something that nobody had ever seen before.
2 – For Volvo Dynamic Steering, it was the exaggeration of one of the product's capabilities.
3 – For Tesla Powerwall, the WOW moment involved bringing the future to the present.
4 – For Minecraft, the WOW moment was created by unexpectedness: moving the game to a new dimension.
How you can apply this to your next presentation?
You can use these four techniques on your next presentation.
For most presenters, slides are the preferred and safest choice to get their points across without words. The downside of slides is that everyone else is using them so it's hard to stand out. Instead, you can show props. If you create a unique tailor-made prop that will be something nobody has ever seen before. You can also bring a personal object that you have never showed in public before. That can create a memorable moment on your audience.
For exaggeration, you must first think of a personal or physical characteristic. The idea is to describe someone or something based on a distinctive characteristic. Finally, use a metaphor or some rhetorical device to exaggerate that characteristic. Exaggeration tends to be humorous, so be sure you use it at the right occasion and in front of the right audience. A great example is from Dananjaya Hettiarachchi's "I see something" speech: "Raise your hand if you have an emotional mother. Let me see. Put them all together, you get my mum."
The technique of bringing the future to the present applies well when presenting a product, service or concept that is relatively new. First, tell your audience a couple of clauses starting with: "imagine if you could do this", "imagine if you had this", etc. Make sure that the people in front of you are creating in their minds a clear future scenario. Use concrete words with details. Once done, introduce your product and emphasize that you have the solution already today. With this, you have brought the future to the present.
Last but not least, unexpectedness. One of the best ways is telling a great story. Of course, just telling a story is not enough. The story must have an unexpected twist. When telling the story, introduce the key point you want to present exactly at the time of an unexpected twist. This will ensure that the key point is associated with the twist and more easily remembered.
As you see, the product demos that made history can give you inspiration and that finishing touch to make your next presentation memorable!