Build Real Impact
Barack Obama's Final Speech: Five Valuable Lessons for Communicators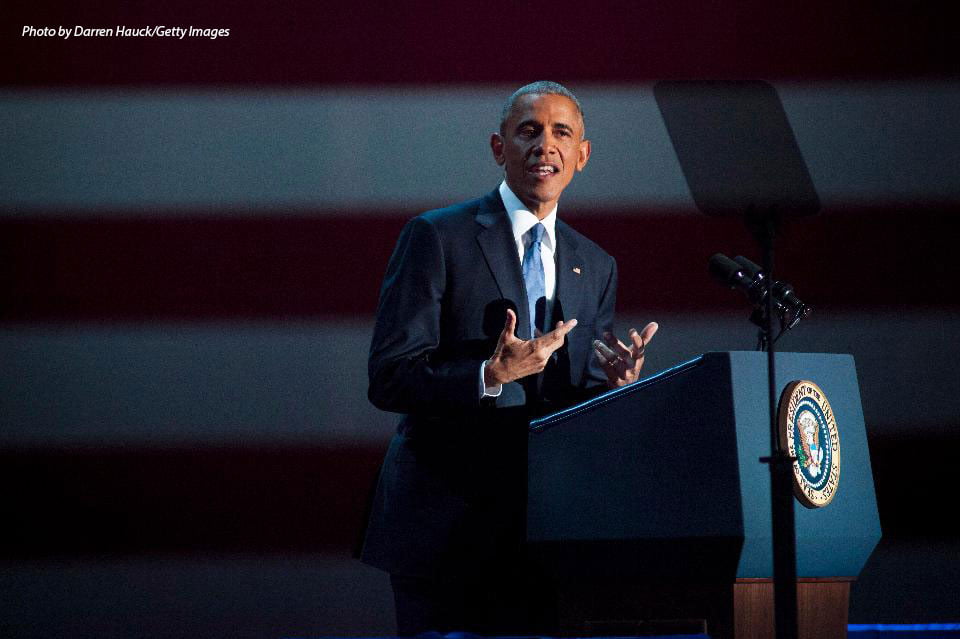 "When big, serious, thoughtful things must be said, then big, serious, thoughtful speeches must be given.
Barack Obama gave a big, thoughtful speech about serious things. The words, the structure, the delivery, the gestures, and the personalization all came together in his final speech to the nation."
Carmine Gallo is the bestselling author of, amongst others, Talk Like TED and The Storyteller's Secret: From TED Speakers to Business Legends. In his recent post for Forbes.com he analysed Barack Obama's speech, and showed how the body language and rhetorical tricks that Obama is the master of, can be deployed by all of us to make our next speech instantly more memorable – and powerful.
It's not a long post, but is well worth reading. Find it here: Barack Obama's Final Speech: Five Valuable Lessons For Communicators