Technology
The Best Presentation Tools for Students in 2020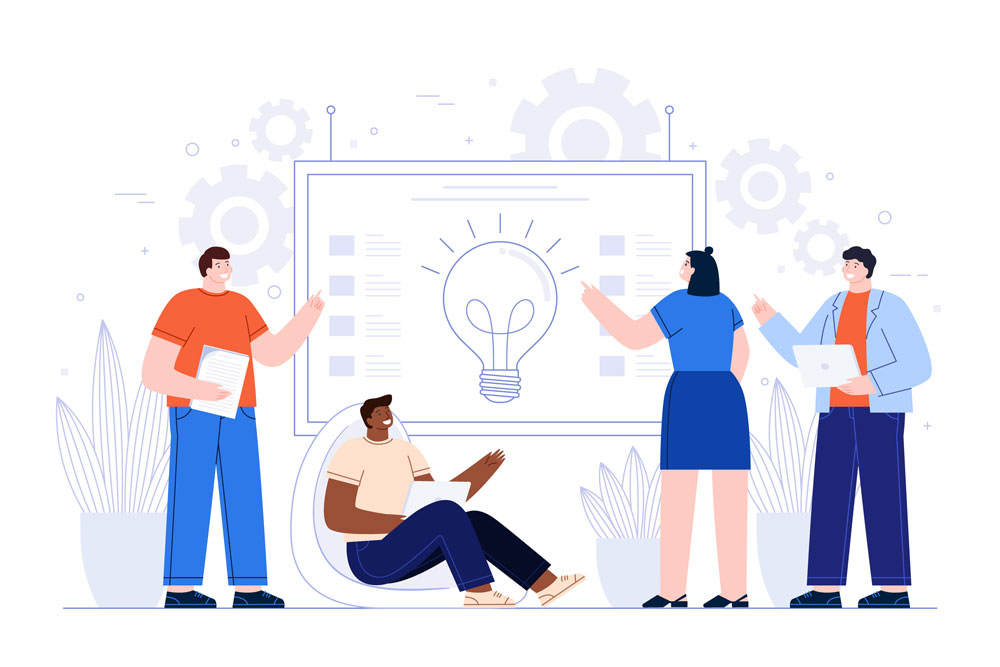 Presentations have long been an integral part of every academic programme and there are quite a few reasons for that. First of all, due to the rate of progress nowadays, children now are more technologically advanced than ever. They learn to handle all sorts of gadgets from early childhood and, of course, they want to use technology in the classroom as well simply because it feels habitual to them. From this point of view, assigning students to make presentations is an easy way to bring in technology in the classroom.
Apart from that, there is also a range of other benefits. Learning to create presentation slides will benefit students in their future career when they will face the need to prepare similar presentations at work. Besides, the process of creating presentations boosts students' creativity, while giving a presentation in the classroom enhances their speaking skills. And there are plenty of other reasons that prove how beneficial this activity can be.
How though do you get the job done? Luckily, today, you have access to a plethora of great tools and software that can make the process intuitive and less time-consuming. In this article, we are going to take a look at some of the best presentation software.
2020's Top 6 (plus 1!) Presentation Tools for Students
Although working on a presentation for school or college is potentially beneficial for you, this doesn't mean that it's going to be easy. As the author of a presentation, your goal is not just to deliver relevant information on the given topic, but to capture the audience's attention and keep them engaged. To do this, you will have to create some eye-catchy slides that go in line with the content of your presentation.
Is there an easy way to create presentations? If you are lacking time, inspiration, or experience to create a top-notch presentation, you can always get help from a writing service for uni essays – such as EssayOnTime. The service employs hundreds of qualified writers with MA and Ph.D. degrees and offers professional assistance with all kinds of academic works, including presentations.
However, if you want to attempt the task on your own, in the list below, we have gathered some of the best presentation tools for students to opt for in 2020:
1) PowerPoint
PowerPoint is, without a doubt, the most important and most widely used presentation tool on the market. It has been around for so long and everyone knows it. Thus, the list of top best presentation makers simply looks incomplete without mentioning it.
PowerPoint is often given a bad reputation. Many people call it outdated, lacking advanced functionality, and simply boring. However, its 'bad reputation' is undeserved and comes from a lack of understanding of what it truly can do. The latest versions – PowerPoint 365 – are outstanding. For those who are tempted by Prezi, PowerPoint now  makes a Prezi-style presentation possible and achievable by anybody, and much more easily than by Prezi itself. This tool comes with a wide range of great features, including:
Presenter coach
Scalable vector graphics
Draw & Ruler
HD video export
Dictate & Translate
Reuse slides, and much more!
Given all that, it is fair to say that PowerPoint definitely does not fall behind its more modern alternatives! Like it or not, most people learn PowerPoint and so great design is made much more accessible with this tool.
2) Google Slides
Google Slides is definitely one of the best presentation makers out there! Just like all Google products, it's intuitive in use, comes with a variety of handy advanced features, and one thing we love about it the most – it is integrated with Google Drive. This enables students to store, manage, share, and cross-use their presentations with ease.
As for the features, Google Slides has everything you may need from a presentation tool. There are some standard features, such as different text fonts, insertion of multimedia, various animated transitions and styles, and much more. In addition, Google Slides offers handy collaborative features and surprises with a decent gallery of beautiful presentation templates.
3) Keynote
We all know that when it comes to software, Mac users normally have somewhat different options compared to owners of Windows-based computers. Thus, while the latter naturally have a standard PowerPoint preinstalled on their device for creating their presentations, Mac users will have to download it. Or they can use a not less handy alternative – Keynote.
If you'd ask about the best free presentation maker for Mac, the answer would be Keynote. This tool has everything you need, including some stunning animation styles, plenty of free templates, a possibility to embed your presentation with all types of content (e.g. images, text, videos, etc.), and more. The best feature of this tool is that every presentation you create is being saved to your iCloud, which means you can access your file whenever and wherever you are, from any device connected to your iCloud.
4) Canva
The next great tool is Canva. It is a free, intuitive, and simple tool packed with lots of exciting features and customizable elements. Canva makes creating outstanding presentations easy for everyone. It lets you pick from thousands of excellent templates to make your presentation shine. There are also hundreds of fonts that you can customize in a few simple clicks. Additionally, this tool offers you a good range of nice transitions, easily embed GIFs, videos, and Google Maps.
Last, but not least handy, is the library of millions of high-quality charts, illustrations, and images you can use to make your presentation truly great. And, once you finish working on it, Canva lets you share the project on social networks with a few simple clicks or use Presentation Mode to present it remotely right from your Canva account.
5) Venngage
Another free online presentation maker worth looking at is Venngage. This is a handy and simple in use tool that makes creating professionally-looking and outstanding presentations easy even for those who have never engaged in such projects before!
The tool is packed with hundreds of excellent pre-made templates and layouts that are fully customizable. It also helps you create neat infographics and visualize your information with lots of other elements such as charts, photos, icons, and more. Finally, Venngage allows you to present your projects any time, anywhere, and the way that is most convenient for you! Once done, you can export your projects into PowerPoint, download them in PDF or PNG format, or share the link directly with your teacher.
6) Slidebean
Another worthy tool is Slidebean, a free, web-based presentation maker powered by Artificial Intelligence. The tool allows you to create perfect, pro-looking presentations just in minutes thanks to a great range of templates for all purposes and types of audience, and its intuitive layout.
Using this tool, you can also find a huge database of professional images, GIFs, and charts for pretty much every topic and audience. Users can also customize their presentations with different fonts, colors, logos, and other objects. But the best part is that once you finish a presentation with Slidebean, you can present it remotely from anywhere and track the activities on it.
7) Animoto
The last tool on our list is somewhat different from the rest options. Animoto is not a standard presentation maker, it is a much more creative tool for the creation of outstanding videoclips.
The reason we love it is that Animoto feels nothing like those boring and super complex video editors. It is intuitive, simple in use, and yet very functional – a perfect tool if you want to get a bit more creative with your presentation!
The Bottom Line
If you are a student, chances are that you will be facing the need to create presentations pretty often. It is a common type of task, assigned at all academic levels. However, don't let it scare you! Creating presentations can be easy and actually fun if you equip yourself with the right tools!
Of course, this list only covers a small amount of software. There are plenty of other options available for you. However, the top 6 tools we gathered in this article are truly the most intuitive, functional, handy, and fun tools for students to use in 2020!