Technology
Best Web Services for Sharing Presentations Online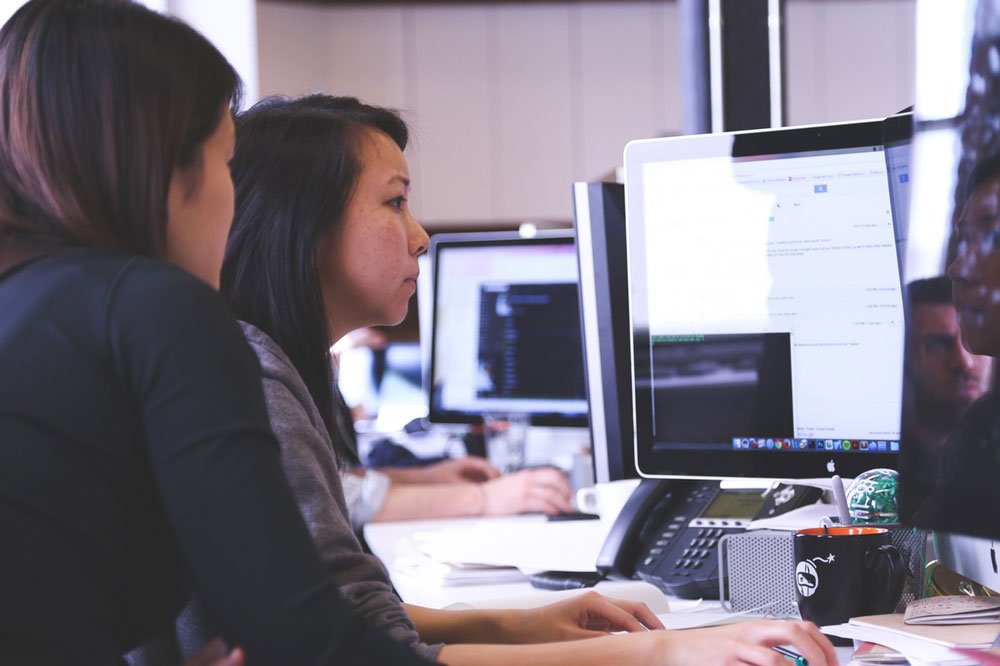 There was a time when sharing a PowerPoint file with someone who did not have PowerPoint was such an nuisance. Luckily, cloud based services have resolved that problem. But these services don't just allow presentations to be shared online; they also come with their own set of handy features that can help you do so much more than just share your slides. Here is a list of the best web services for sharing presentations online.
[This article contains affiliate links. For more information, see our disclosures here.]
Office 365 & PowerPoint Online
Microsoft was a bit late in introducing its cloud-based Office suite. However, once Office 365 was launched, it did not disappoint. In fact, Microsoft seems to be moving away from its old distribution mechanism for Office apps, as an annual subscription based Office 365 seems to be the future. Needless to say, Office 365 provides a powerful mechanism for creating, editing, and sharing presentations online. There are a plethora of add-ins that you can use when using PowerPoint via Office 365 and sharing is a breeze.
If you want a free alternative to Office 365, you can opt for PowerPoint Online. This free web app provides all basic features of Microsoft PowerPoint from the cloud. PowerPoint Online can be accessed via a Microsoft account and comes bundled with Microsoft products like Outlook.com and OneDrive.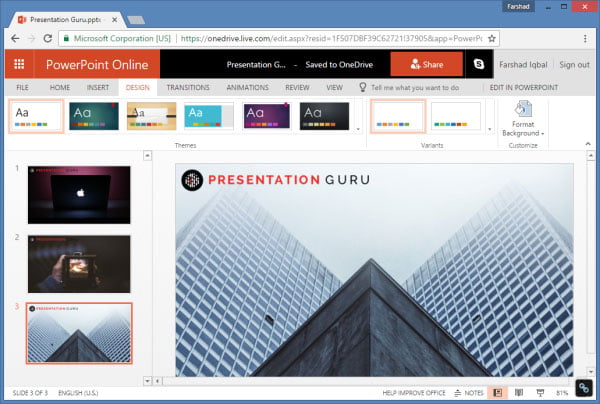 SlideShare
One of the most famous platforms for sharing presentations online is SlideShare. The best thing about SlideShare is that it is not limited to PowerPoint files as the supported file formats also include: MS Word (Doc, Docx and RTF), Text, PDF and OpenDocument presentations (ODT). Furthermore, users can also import presentation files via cloud based services like Dropbox, Google Drive, Box, OneDrive and Gmail. The PowerPoint file versions supported by SlideShare include PPT, PPTX, PPS, PPSX, POT and POTX.
Presentations shared via SlideShare can be made public or kept private. SlideShare users can have followers and follow other users, as well as reveal links to their social profiles on their profile. SlideShare can be used for not only privately sharing presentations but also to share embeddable slide decks online for use by other users.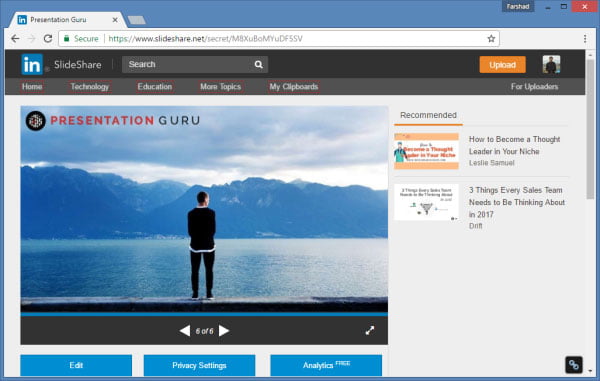 AuthorStream
AuthorStream is another very useful service for uploading your presentation files for instant sharing. AuthorStream supports Keynote, PDF and PowerPoint presentations (PPT, PPTX, PPS and PPSX formats). You can upload presentations by attributing a specific license type for your content, as well as choose to keep your content public or private. AuthorStream also supports cloud services like Gmail, Dropbox, Google Drive and others for importing presentation files.
Presentations uploaded at AuthorStream can also be converted into MP4 videos of up to 5 minutes for free. Users can also share this video directly to YouTube via AuthorStream.
Despite many great features the downside of using AuthorStream is that it relies heavily on Flash. This can make it difficult to upload and view presentations for users who don't have Flash enabled devices.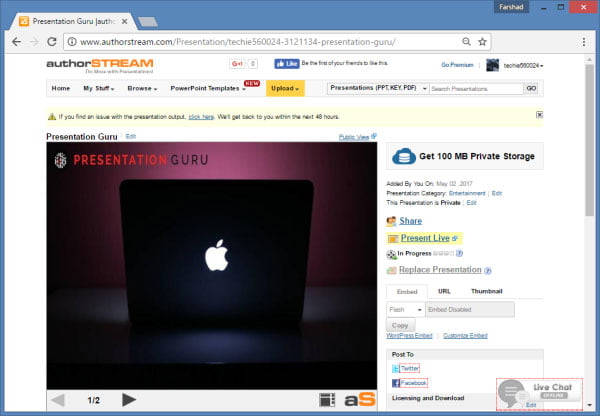 Google Slides
Google Slides comes bundled with Google Drive. It is available as a web and mobile app which can be used for mechanism for creating, sharing and collaborating on presentations online. Google Slides supports uploading PowerPoint files for instant sharing with powerful features and convenient options. To learn more about Google Slides, see our post Google Slides Vs PowerPoint.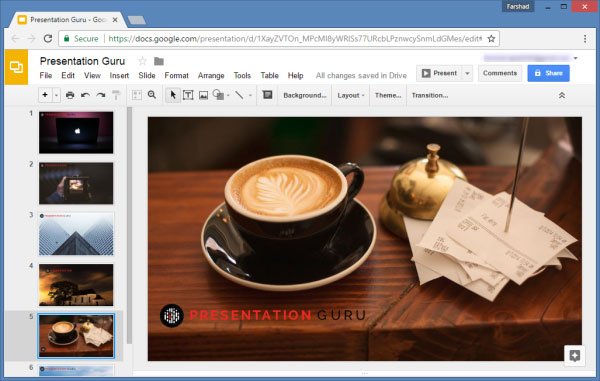 SlideOnline
SlideOnline is a very handy web app which supports PowerPoint and PDF files for instant sharing. SlideOnline converts uploaded presentations to presentable slideshows online that can be shared with anyone in a snap. Like other presentation sharing web apps, SlideOnline also comes with options for embedding presentations to a blog, analytics for presentation visitors, user comments and the utility to interact with other presenters on the site.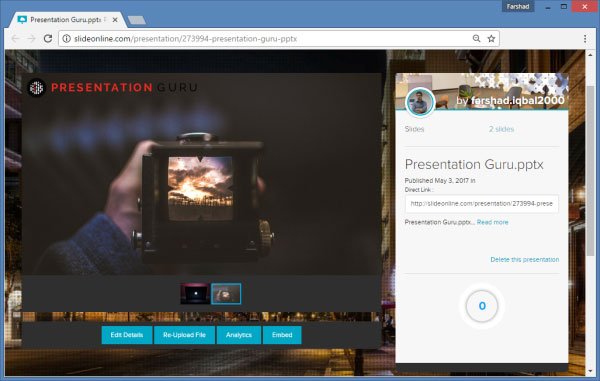 iCloud
One of the most difficult type of presentations to share online are Keynote files. This is because Keynote isn't as popular as PowerPoint and many people simply have no Apple product or iWork to open a KEY file. Fortunately, you can access a Keynote file easily via iCloud, which is a cloud based service by Apple itself.
With iCloud you can login with an apple account to upload, edit and share your Keynote files.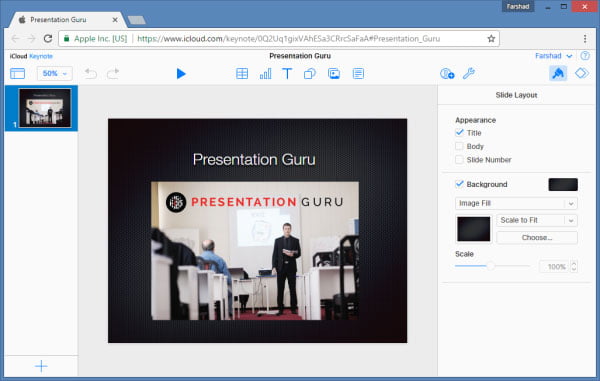 SlideSnack
Not all presentations are available in PowerPoint or Keynote format. Sometimes, presenters use PDFs for presenting their content or like making PDF handouts for sharing with their audience. SlideSnack is a good web app for sharing PDFs and JPGs as online presentations.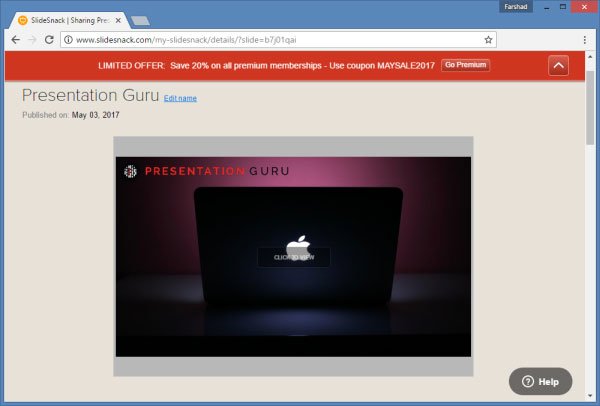 The web services mentioned above provide a wide variety of options for sharing presentations online. Our aim was to give our readers with presentation sharing services that can provide a diverse range of features.
Whether you want to upload your presentations to YouTube after converting them to a video format or simply wish to share your PDF handouts online, you can use a service from the list above to get the job done in no time.