Resources
The Most Reliable Places to Find Credible Data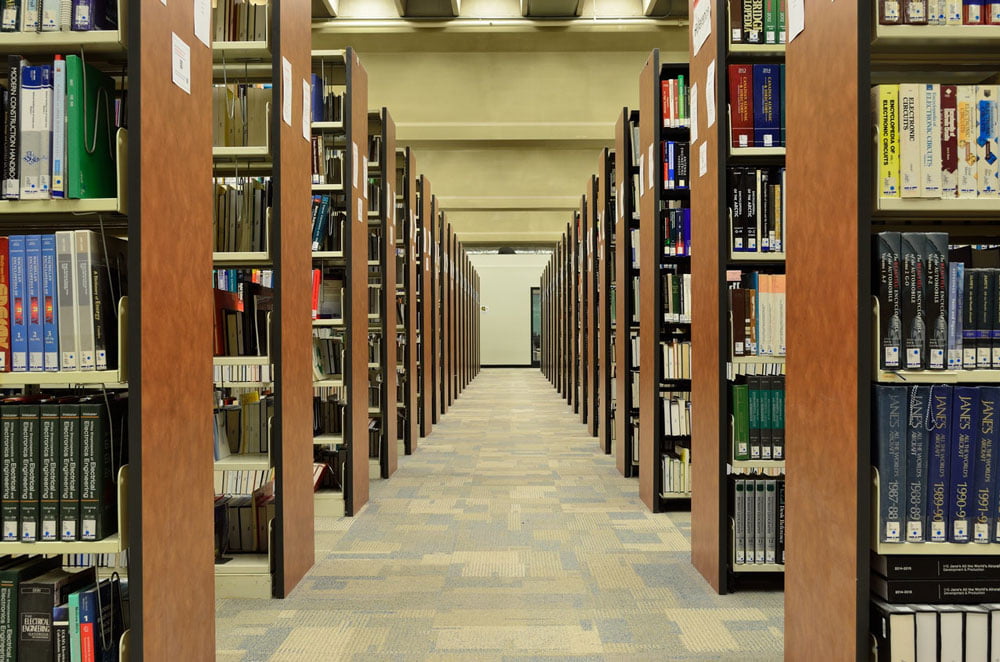 As a presenter, one of the worst things that can happen during your presentation is not you forgetting to mention an important stat/data, but someone from the audience disputing the authenticity of that data.
Not only will it embarrass you, it will blow your credibility out of the water. So, when it comes to presenting, there isn't a greater faux pax you could commit.
Even if you are an expert in your field, your presentation will need to cite other credible information either to compound on your findings or convincingly compare them to the other.
Where to Find Credible Information
No matter what your subject matter is, you can find reliable and factually correct information from these sources:
1) EBSCO
EBSCO is the world's biggest research database accumulator spanning a multitude of areas and the most common service adopted by schools, universities, government departments and corporations, alike. If you're looking for specialized information, all you need is to access the database from a public or university library that uses it. EBSCO searches through thousands of books, case studies, academic journals, scholarly articles to give you the most authentic and credible information.
2) JSTOR
A digital library for researchers, scholars, and students, JSTOR gives you access to more than 12 million books, primary resources and academic journal articles in 75 disciplines. Just like EBSCO, JSTOR is also adopted by many libraries, universities and government departments. You can either access it from one of the public libraries that uses JSTOR or you can subscribe to their service for individual researchers at $19.50 per month/$199 a year. They also have a free service you can use "Open Content on JSTOR", it's limited in scope (6 articles per month) but that may be plenty for you.
3) Directory of Open Access Journals (DOAJ)
An independent database, the DOAJ contains around 12,000 peer-reviewed open access journals covering a range of disciplines including technology, science, social science, medicine and humanities. It is subscription based and has 3 main categories: Ordinary Member, Publisher and Sponsor.
4) Google Scholar and Microsoft Academic Search
As the name suggests, both Google Scholar and Microsoft Academic Search are databases of scholarly articles written by field experts across many disciplines. They let you search through theses, articles, abstracts, books and court opinions. Some of the articles and content is free to view online, while others can be bought from their parent publisher for an in depth perusal. Always gravitate towards the articles/studies that have been cited numerous times by others, the higher the number of citations the better. (With both, the results of your search show up in a list just as any Google or Microfost search, and the number of citations and whether the paper is available for download is quoted in the description.)
5) Expert Interviews
Sometimes the best presentations include perspectives from different subject matter experts. There's no better way to gain those perspectives than to get them first-hand through interviews. The only drawback is interviewing can be a lengthy process mainly due to the time it might take to you to track down your source and invite them to a meeting.
Evaluate Your Sources
At all times, it is important to evaluate your sources. Of course you can always find information, but is it good information?
There are many instances where corporations and other entities sponsor studies and academic articles that present their products/services/formulas in a favorable light. Citing them would do you a great disservice. That's why before you use any article/study, research a bit about the author/s. Are they an expert in the field, have they written other articles on the topic? Another aspect to watch out for is the currency of the study/article – when was it last updated? If it was updated recently, it means the author is actively studying the topic.
To help you do this, Sarah Blakeslee at the California State University developed the CRAAP test, which outlines the points to consider when evaluating the authenticity of the data or information you find.
Here's a summary of the questions to consider:
Currency – Is the data current? When was it published? Has the data been updated recently?
Relevance – Do you actually need this data for your presentation? Is it relevant to your topic? Who's the intended audience for this data?
Authority – Who is the writer/author of this data? What are the author's credentials? Are they qualified to be commenting on this topic?
Accuracy – Can the data be trusted? Where is the data coming from? Is it supported by undisputed evidence?
Purpose – Why was this information/data collected? Does it sell, teach, promote or persuade? Is the data factual and impartial or biased and slanted towards a propaganda?
You can download the full CRAAP test here.