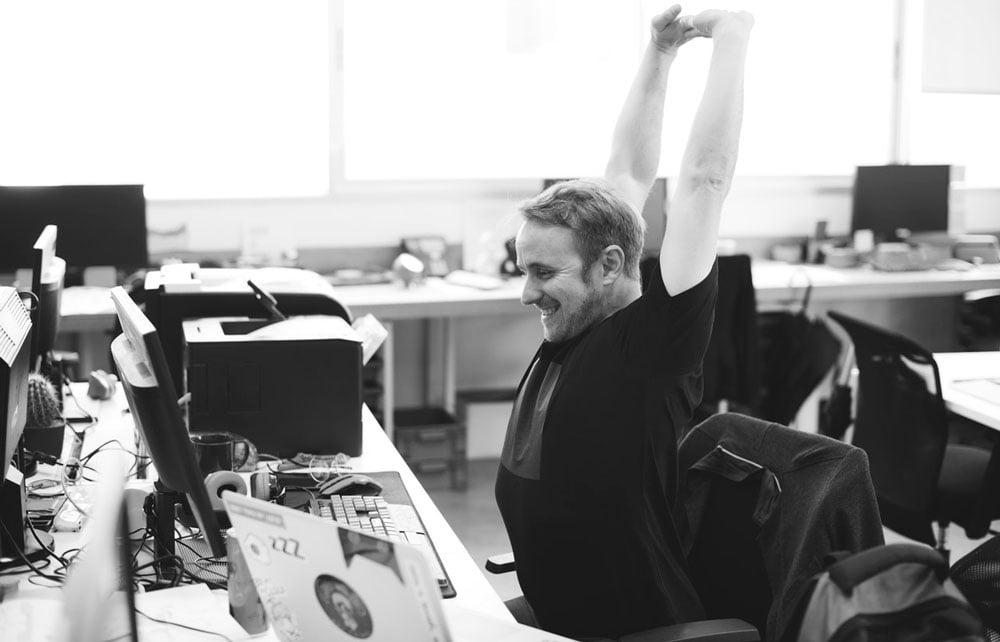 For all you presentation designers, speechwriters and technical experts out there, sitting beavering away behind your computer screens – be warned…
It turns out your elders actually did know best when they nagged you to "Sit up straight" and "Don't slump".
Your jobs are very worthwhile but don't let them affect your health. You may not have thought of it like this before but prolonged sitting is a high risk activity. Nowadays our lifestyles make us sit for much more than we move around. But the human body is built to move.
Think about your lifestyle and what you spend your day doing. Now watch this short video, Why sitting is bad for you from Murat Dalkilinç for TED-Ed, and think again.
(But please carry on creating amazing presentations that could change the world – or at least yours.)