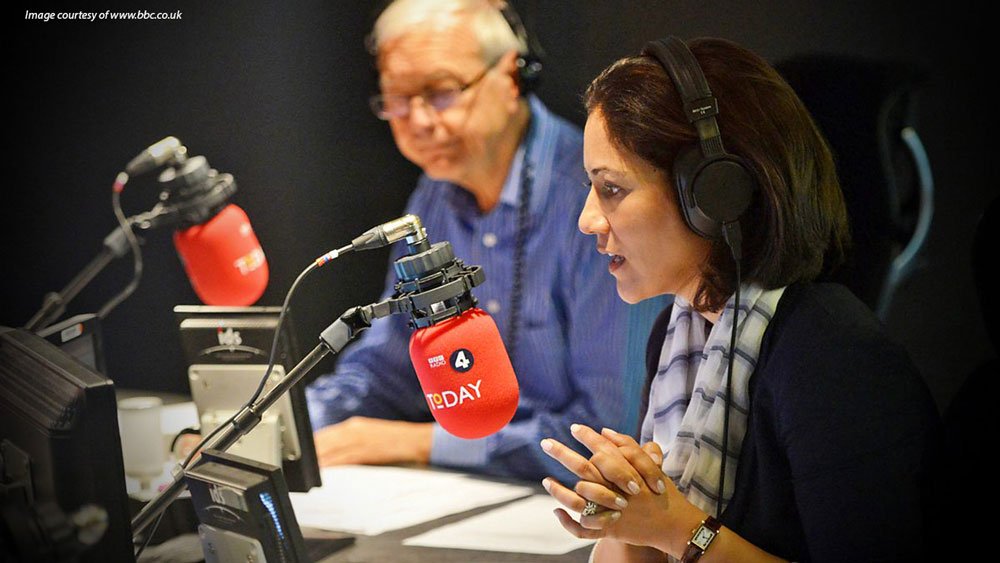 What can business presenters learn from radio presenters?
Simon Raybould, who has written for Presentation Guru several times, recently found himself in the audience of the BBC's current affairs programme Today and, despite the early start, makes several observations on the skills that are key to creating that professional aura for your audience.
The general air of control, authenticity and honesty meant all minor mistakes and fumblings could be forgiven (if indeed they were even noticed in the first place!). Having confidence in the presenter means that the audience can concentrate on the content without any distractions.
Find out how its done here: What BBC radio tells us about making better presentations.