Technology
How to … Use Video in Your Presentations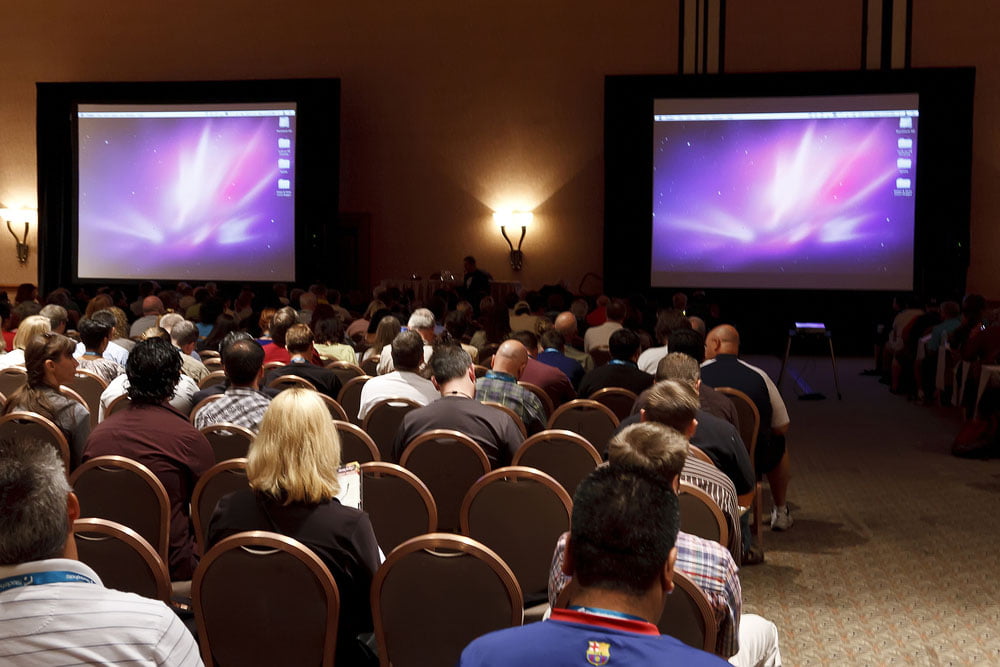 Earlier in September, my fellow columnist Rob Oliver wrote a great piece on using video in sales presentations. If you are in sales or pitching, he has some fantastic ideas for you.
In this blog, as part of my occasional "How to…" series, I want to build on and expand his ideas and reflect on the use of video more generally. By the of this blog, you will have five key tips that will help you not only with sales pitches, as Rob has done, but for other uses too.
1) Test, test, test
It's a big conference. Prestigious. Dozens, hundreds in the audience. The presenter has them all in the palm of her hand. People are listening intently. Then, "I'm just going to show you a short video to illustrate my point…." Click. Nothing happens. Or the picture comes up but no sound. Next thing we know: 4 techies by the projector. 10 minute pause. Energy lost. People talking amongst themselves. Finally we are ready to go again but the audience has lost interest.
How many times has this happened to you; either as an audience member or a presenter? It constantly surprises me how many presenters fail to test the connections, the speakers, and the smoothness of their video. Your presentation may work fine on your laptop but you need to make sure it works in the room on a giant screen, with speakers; otherwise you will experience the embarrassment of so many others.
2) Angles
This is related to 'test' but if you are using video, it pays to get to the room earlier and not only test your videos and sound, them but play on the screen and then walk around the room and checking if you can see and hear the video from different angles in the room – back left, extreme front right, etc.
When you are speaking you can turn and face different parts of your audience, so that they can see you. Your video can't do this. So make sure that the screen is placed so that it can be seen at different parts of the room. You may need extra monitors dotted through the room if your audience is large.
3) Integrate, part 1
I've learned the hard way. Get all your videos onto your computer and integrate them into your presentation deck. No links to the internet or Youtube. Don't trust the Wifi. No links to other documents on your laptop. Put it all in one document. Granted your PowerPoint will be huge (a recent PowerPoint of mine was 2GB) but it will make your life easier in the long run.
4) Integrate, part 2
Too often there is too much of a change of mood between the presenter and the video. Where possible, try to integrate the video into the flow of your presentation. Sometimes if you are showing a corporate advert, a short TV clip or something else, this can be hard but other times you can make it work. Here's an example:
I was recently scheduled to a presentation with a co-presenter. But about a month before the conference, she realised she wouldn't be able to make it. So, we agreed that that she would record her segments on video and they would be part of the presentation. I was nervous about this but we worked out a plan: my co-presenter became 'virtual Victoria'. She was there on screen (in 4K about 1.5x life size) and I talked to 'her' like she was really there. I knew exactly what was in her video and worked my sections around it. Before the presentation I was quite nervous because some of her bits were several minutes long, but by positioning her as a co-presenter this gave licence to have long video sections. And the super high 4K quality made it seem all the more like she was really in the room.
5) Humour
This is related to change of mood. Quite often presenters use video to illustrate a key point or make the audience laugh. This can be very powerful but it can also distract from the main message of the presenter. If the production values are high, or the joke is funny, the video can take over from your message. Here's an example:
A few years ago, I was speaking at a conference in Cyprus. One of the other presenters was talking about individual motivation and change, and how it is important to take ownership of your own change. I'm sure the speaker had some great things to say but this is only thing I remember from his presentation:
It was so much more powerful than the rest of his talk, it took away from his other key messages. So by all means, use video to add some humour and depth to your presentation, but don't let it overwhelm your other messages.
..
I'm not saying that these five tips will guarantee success, but they will certainly increase chances of you having a memorable, impactful presentation. Especially if you follow Rob's ideas as well.
Good luck!
If you liked this, you might also like
5 Most Common Tech Problems for Presenters… and How to Avoid Them
12 Tips for the Technologically Challenged Speaker
7 Reasons Why You Should Always Arrive Early for Your Talk