Inspiration
5 Amazing Music Performances That Will Make You a Better Public Speaker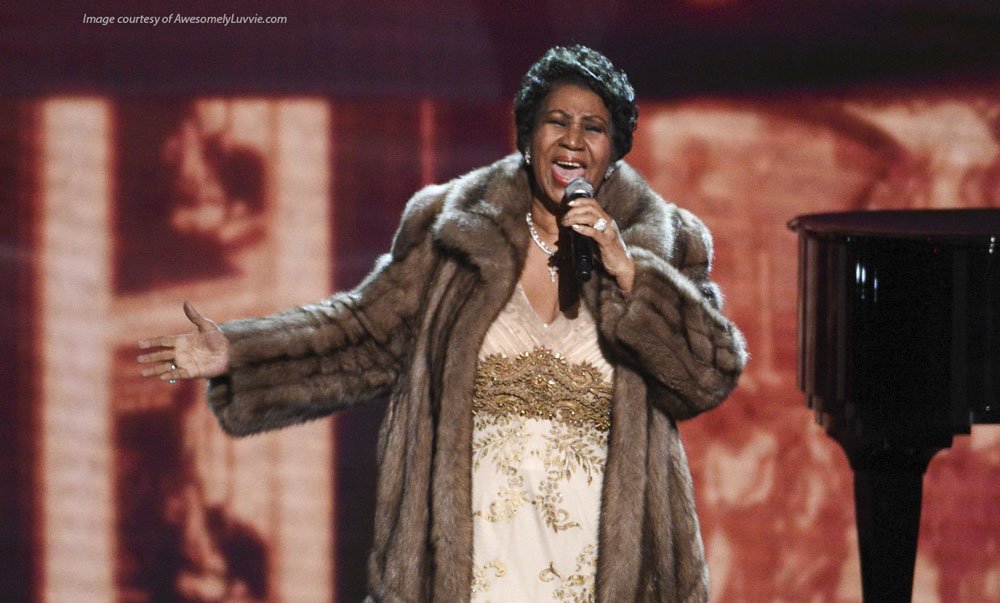 What's your favourite song and can you remember the first time you heard it?
As both a professional singer and a speaking coach, Shola Kaye has found that pop singers and their songs are often far more memorable than famous speakers and their speeches. That's why, when she works with clients, she asks them to take their inspiration from the music and artistes they love. Lessons for the public speaker lurk within nearly every pop performance.
Here are five of Shola's favourite pop performances and what they've taught, or reminded her, about speech writing and speaking.
1) Michael Jackson – Thriller
Songwriter Rod Temperton's Thriller is a masterclass in speech writing. There are so many public speaking lessons we can tease out from this song and I teach them in my workshop, How to Write a Thriller of a Speech. Here are just a few.
1. Grab their attention from the very beginning and close your speech in a memorable way
The song begins with the eery creak of the opening of a coffin and ends with demonic laughter. While these devices could be dismissed as gimmicks from producer Quincy Jones, they also demonstrate two important tenets of public speaking: open and close strongly.
Why? Because those are the bits your audience remembers best.
2. Use stories and set the scene
In the first couple of lines of the song, we're told the time, place and what's at stake – midnight, darkness and heart-stopping fear. There's no beating around the bush or painting a poetic, but fuzzy, picture. From the get-go our experience is full-throttle involvement. Do the same with your speaking and draw the audience in with your very first words.
3. Use you-focused language and be direct
Early on in the song we're shown that the listener is the main protagonist. Michael Jackson frequently uses the word 'you'. This is another device to get us committed to the song's outcome. It's about US!
Likewise, when you speak, the focus should be on your audience. Use 'you' and 'we' frequently. This tells your audience that their interests are at the very heart of your speech.
It's the next best thing to referring to each and every audience member by name.
2) Aretha Franklin – Natural Woman
From the King of Pop, to the Queen of Soul.

Aretha Franklin made her first recording at the age of 14. In 1987 she was the first woman to be inducted into the Rock and Roll Hall of Fame. Over the years she sold millions of records, sang with artists such as Elton John and Whitney Houston and appeared at Obama's 2008 inauguration.
When she performed Carole King's You Make Me Feel Like A Natural Woman for President Obama at the Kennedy Center Honors, Ms Franklin could so easily have dialled in her performance, relying on her soaring voice, glittering reputation and a Grammy winning song to get her through.
Instead she shared an important lesson of the pattern interrupt.
Aretha took us by surprise, unexpectedly coming out to perform draped in a statement fur coat, carrying a diamante clutch bag and showing her credentials by accompanying herself on the piano.
Why the fur, Aretha – surely it's hot enough under those stage lights?
Two thirds of the way through the song, she raised the stakes and caught her audience by surprise by abruptly getting up from the piano and continuing the song standing centre stage. The crowd loved it.
As if that wasn't enough action, 30 seconds later she pumped up the energy and caught everyone off guard yet again by dramatically dropping her fur coat to the ground and finishing the song with arms outstretched and soul-stirring ad-libs.
The audience were on their feet with an ovation quicker than you could say 'R-E-S-P-E-C-T'.
Ms Franklin showed me that even when you're already exceptional, you can still do more.
The lessons:
1. Keep searching for ways to surprise and delight your audience.
2. Even when your speech is the same from event to event, keep things fresh by playing with the delivery.
3. Raise your game with numerous pattern interrupts during your performances.
This will keep your audiences on their toes…and wanting more.
3) Bruce Springsteen – Born to Run
You've probably heard this song on the radio a thousand times, but to me if still feels fresh. Maybe because it deals with the evergreen concepts of hope and of taking action to get from where you are now to where you want to be.
And isn't this what public speaking is all about? Taking your audience on a journey that will change their lives?
The lessons?
1. Establish contrast and show your audience how to close the gap
In Springsteen's case, the message is about getting out of a dead-end town to live a better life.
In your speeches, identify what your audience wants to get away from and where they want to go to. Establish this contrast early on and show your audience you understand their pains. It'll make your solutions much more palatable when you suggest them later on.
2. Do your research thoroughly and include stories and references that hold meaning for your audience
Use all the tools: rhetoric, imagery, storytelling and more to create an intense experience. Build a rich, sensory world that you and your audience can inhabit together during your speech.
Springsteen's lyrics are packed with metaphor: 'Suicide machines', 'hemi-powered drones', 'last chance power drive'. It's full of cultural references for the audience and there's no mistaking that he knows exactly what they're going through.
As speakers we should have a similarly deep knowledge of our audience. To hone your material, do your audience research. Use the language that they use and make analogies that they understand through and through.
3. Approach your audience's transformation with a sense of urgency
The song gets bigger and bigger as we're taken towards the ending. The lyrics, melody and musical production are full of energetic, evocative elements that inspire us to take action.
The rhythm and delivery of the verse is brooding while the drawn out chorus line 'Born to Ruuuuun' lets us know that however tough our circumstances, we can still turn our lives around. And if the lyrics don't move you then there's the twinkly glock, the booming guitar riff and the brash sax solo that in their own way, each evoke the energy of hope.
But the catch is that we can't hang around. The time is now.
Make sure you leave your audiences with a similar sense of urgency to take action.
4) Jennifer Holliday – And I Am Telling You
This song and and its singer have been delighting audiences for more than 30 years. In the original DreamGirls musical which opened on Broadway in 1981, Jennifer Holliday's powerhouse performance inspired such an emotional response from the crowd that the writers had to introduce a musical interlude immediately after the song ended to give the audience a moment to regain their composure.
Holliday has been singing this song for more than 30 years and has performed it for four US presidents. Although she didn't pen the song herself, she has well and truly made it her own. Every time she performs you'd think it was her first in terms of the sheer emotional commitment and energy she puts into her delivery.
The lessons?
 1. Even when you're tasked with delivering the same speech time and time again, put every bit of yourself into it
EVERY. SINGLE. TIME.
2. Don't be afraid of showing emotion on stage
You are the conduit to what you want the audience to feel, so if you want to shake them up, then you have to be shaken up too.
3. Show your audience that your content is close to your heart and that every word matters to you
Create a bond with them by revealing your vulnerability.
5) David Bowie – Multiple tracks
Where do I begin?
No one song or performance is adequate to teach the many lessons we can derive from David Bowie. His career and chameleon-like behaviour reveals so much on the subjects of creativity, authenticity, on-stage persona, reinvention and more.
In July 1973 when Bowie announced the death of alter ego Ziggy Stardust people thought it would be the end of his career. In fact, he was only getting started. The singer honoured his need for change and didn't feel constrained to stick with Ziggy just to keep the girls screaming and the dollars rolling in.
The lessons?
1. Being authentic doesn't mean being the same all the time
It means honouring who you are in a given moment. Don't confuse authenticity with consistency of personality. Try out different versions of 'you'. Don't feel bound to do and be the same old same old and don't feel the need to be a cookie cutter speaker. Your audience will love you for being unpredictable and one of a kind.
2. Remember that change is a constant
Don't be afraid to try something new. Take time to hone a new message and different delivery. Find audiences you can experiment on where the stakes are low. 
Honour your creative urges. Keep updating your speech and delivery. Create a new keynote for the same audience or adapt your speech and share it with a different market. Be like a comedian testing out new jokes and seek out spaces where there are no repercussions if your new material initially tanks.
3. It's OK to change a winning formula in pursuit of self-expression and creativity
Bowie switched personas throughout his career. Sometimes he disappointed both his fans and bandmates, but he stayed true to his creative vision.
Even if you have a speech/message that works, respect your need for change. Maybe you can massage your presentation or completely overhaul your message. Don't be afraid to make alterations.
You can gain inspiration from and explore many more analogies between popular music and public speaking in my book How to be a DIVA at Public Speaking. Don't be put off by the title – this is a book for both men and women who want to be Dynamic, Inspiring, Valuable and Authentic presenters.