Powerpoint
5 Presentation Tasks You Really Should Outsource to the Experts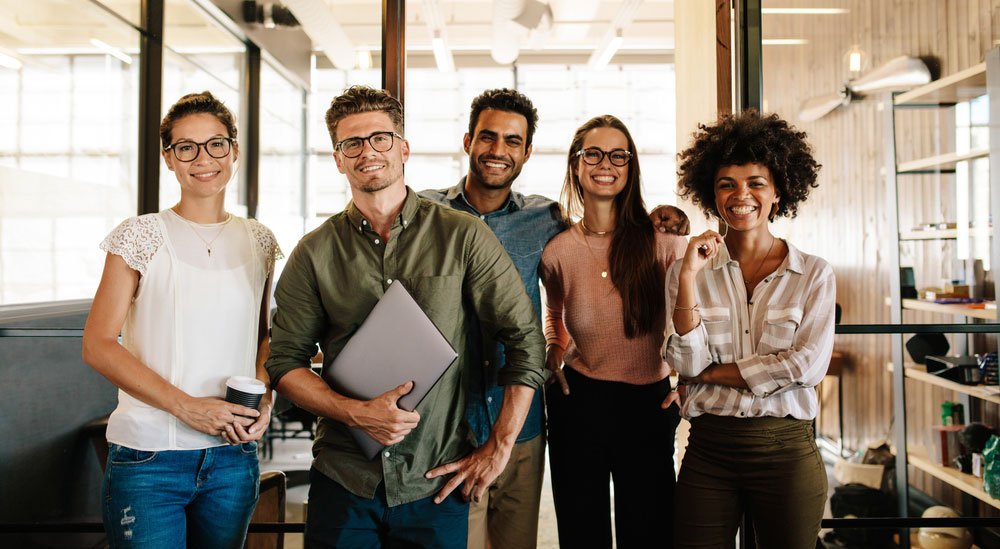 Done right, a presentation can make or break a deal, your career or even your entire business.
Creating something incredible in PowerPoint takes a lot of time and skill – time you might not have, and skill your team might lack. Instead of settling for something less than engaging and risking missing out to your competitors, check out these five presentation tasks you really ought to outsource to PowerPoint experts.
1) Animation
PowerPoint is fast becoming a go-to tool for animators. Although features like Morph allow even the casual user to add a touch of motion to their slides, true animation takes a lot more time and experience to master.
To an outsource PowerPoint agency, animation comes easily and naturally. Staffed by PowerPoint building experts, a dedicated presentation design agency will have time and resources to explore every possible feature within the software. That's time you don't have to spend.
The outsourced agency will also know when not to use animations. For someone inexperienced with presentation design and development, the temptation might be to fill every slide with animations and fancy transitions. Any PowerPoint expert worth their salt will know that's a bad idea.
2) Illustrations
Problems finding the right content for your slides? You might have written a killer script, and gathered a team of competent PowerPoint developers, but then struggle to get the right kind of images. Stock photography has its limits, especially if your presentation is about something unique. You need some custom illustrations.
Making bespoke creations like that requires a high degree of skill and experience. An outsource presentation agency has that on tap. Their graphic designers will be adept at creating anything a PowerPoint deck could ever need and should be able to solve your own presentation team's woes. This will again save you the time and money of training up an existing staff member.
3) Custom templates
Here's one for the marketing and sales managers. If your sales team are constantly going 'off script' and using their own unbranded presentations, get outsourcing. Involving so much more than just picking a consistent font and background colour, expertly designed custom templates will save your team time and protect your brand image.
A compliant deck of slides, one that any team member or department can use and edit, will keep your organisation's message consistent. This is an important PowerPoint task to outsource, as the presentation design agency will know template architecture inside-out – another thing that takes time and effort to master. They'll know how to build something that not only complies with your brand guidelines but will still allow your team members some creative freedom.
4) Videos
Video within a PowerPoint presentation is common these days, be it subtly cycling in the background or up front as the focus of a slide. While stock video might be easy to source, it seems like everyone is using the same or very similar footage. To truly stand out from the crowd you might look to film your own video clips.
This is one area an outsourced presentation agency will excel at, both in terms of skills and equipment. As PowerPoint creatives they'll be accustomed to capturing and editing video sequences as those are now standard requirements for today's presentation slide decks.
One of your designers might be a whizz at Instagram story videos, but when it comes to a professional video in a professional presentation… talk to the professionals.
5) Infographics
As we process information more effectively when it's delivered in a visual manner, infographics can be very useful. Used as part of a PowerPoint slide deck, they are a great way to engage with your audience, both in a presentation and displayed on a static screen in a public or staff area.
As with illustrations mentioned previously, infographics aren't something that every designer can just throw together. Outsourcing infographic needs to a PowerPoint presentation outsource agency is a good move, because as well as having a creative team on hand, they'll also have a communications department. These guys can be set the task of wording and scripting the content, as, after all, all the best infographics tell a good story.
Outsourcing these five vital PowerPoint tasks will help you deliver an impactful presentation quicker and cheaper.