Visuals
Who Needs a Presentation Designer? You and Here's Why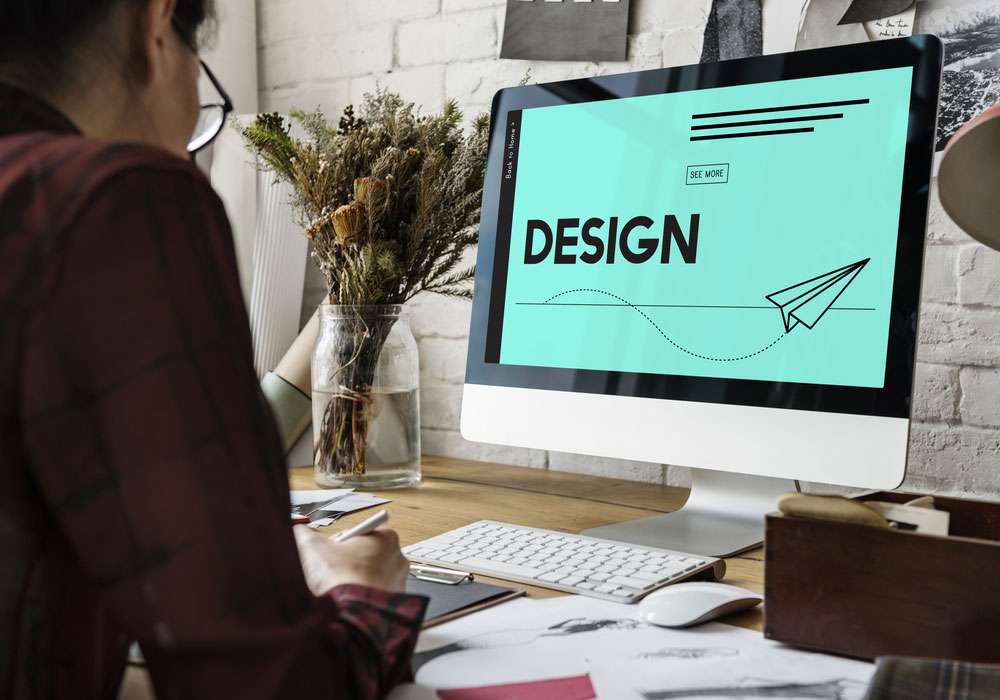 We recently featured an article with great ideas for designing your own presentations – all made so easy nowadays with the vast range of software available. But sometimes, even with all the user-friendly tips and tricks out there, you need more. Your presentation is still lacking something… but what? Most likely a professional eye could tell you exactly what. In this article Damon Nofar, who runs presentation design agency Slides, explains what you get from a professional designer. Read both articles and then you can decide – what does your situation call for?
 'A presentation designer is just a glorified graphic designer, right?'
I'm sure lots of people have had this thought. It's a common misconception.
Ten years ago, the job description of 'Presentation Designer' was almost unheard of. Cut to today, and this title is thrown around by every junior designer that has come to realise, "Damn! I can make money redesigning PowerPoints!"
Presentation design is a small niche within graphic design, but it is getting larger as an industry each day as more companies come to realise the value of a good presentation deck to back up the speaker. A good presentation designer brings your ideas to life by weaving together a striking mix of storytelling techniques and visual aids that will grab and keep your audiences' attention throughout your speech.
The Difference Between a 'Meh' Designer and a 'Wow!' Designer
Anyone can make a PowerPoint or Keynote presentation look nice with resources that are readily available online. But that's not what you want. Oh no. What you want is an experienced designer who really gets your message and understands the audience that message is for. And they keep that message always in the back of their minds as they work with you on story, flow, visuals and brand alignment.
Every good presentation designer has a key goal in mind – to engage audiences. Whether you are persuading a prospect to become a customer, guiding someone through a project demo, or announcing the latest and greatest product in your line, it is their responsibility to help you step up your presentation game.
A 'Meh' designer will:
Settle for stock themes, use inconsistent fonts and make the slides 'too pretty', which can be a distraction to your audience.
Include too much 'useless' information that may be considered 'essential' by the presenter.
Include too much text and not enough compelling visuals.
In short, sub-par designers will cut corners to bring you the finished product quickly and cheaply.
A 'Wow!' designer will:
Use top quality design in a purposeful way to highlight your message and give sense to your data.
Expertly harness the narrative that is accompanying the presentation.
Challenge you to rethink your way of presenting and how you use slides.
Most people, when preparing for a board meeting or a sales pitch, don't consider the slide design until the very last minute. This is a mistake! That is why good presentation designers are in high demand. They usually need to be hired weeks in advance of your presentation. A good story and presentation is developed together with the designer, where you break down the key concepts you want your audience to come away with.
It would be hard to do that with a 24-hour delivery which 'meh' designers often promote.
A Good Presentation Designer Takes your Pitch to the Next Level
Good designers are obsessed with the subtle details and will work with you to produce an effective and engaging – even entertaining – presentation. And when the situation calls for it, they are not afraid to think outside the box. Truly great presentation designers will push the envelope and offer a fresh perspective to an otherwise stale sales pitch.
Slides that have too much information, a stale format and boring visuals is an arch enemy they will fight at all costs. A skilled designer will always break the mould – each and every time.
A presentation designer can make all the difference in how you are received in a professional environment. They establish a direct link to how prepared and organised you are, how much attention you put into the details, and also, how well you communicate.
People are visual. They will more likely remember what they see just as much (or probably more) than what they hear. A good presentation designer is your best ally and often the deciding factor on whether you win or lose a customer, or an investor. After all, the pitch is the most important event in your sales funnel – when you're right in front of your prospect.
So, how will you present yourself?