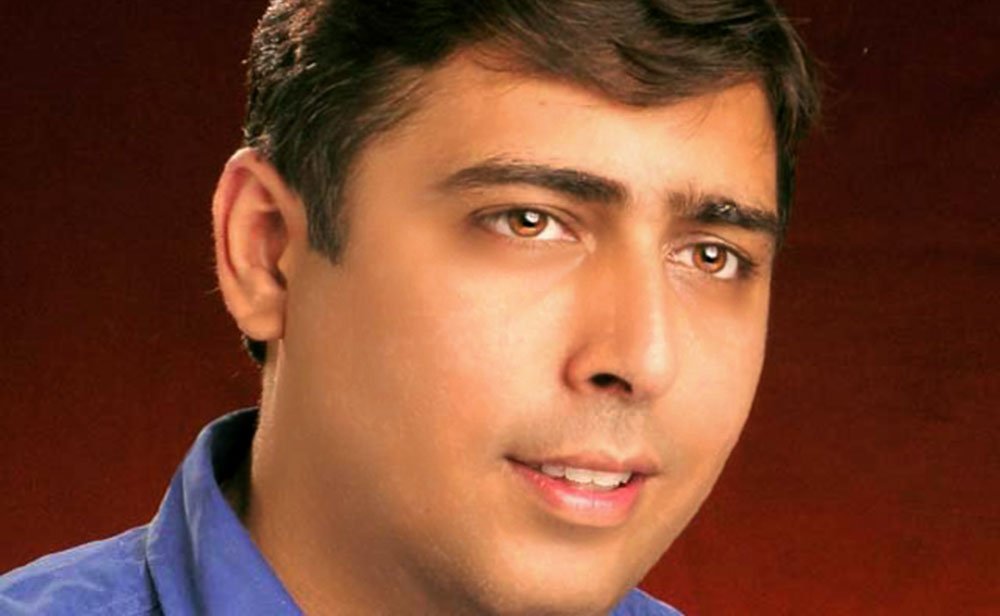 Geetesh Bajaj is an awarded Microsoft PowerPoint MVP (Most Valuable Professional) for over 15 years now, and has been designing and training with PowerPoint for 20 years. He heads Indezine, a presentation design studio and content development organization based out of Hyderabad, India.
Geetesh believes that any PowerPoint presentation is a sum of its elements–these elements include abstract elements like story, consistency, and interactivity — and also slide elements like shapes, graphics, charts, text, sound, video, and animation. He explains how these elements work together in his training sessions. He has also authored six books on PowerPoint and Microsoft Office.
Indezine.com attracts millions of page views each month. In addition, Geetesh also issues a twice-weekly PowerPoint newsletter on Indezine.com that has over 120,000 subscribers.
We want to help our readers build their skills as presentation designers, speakers and coaches, learning from a wide range of our colleagues from across the world, so in this occasional series, The Guru's Big Five Questions, we ask the experts the same five questions about their inspiration, their hopes and their role models in the ever-changing arena of world-class presenting. This is what Geetesh had to say:
What's the greatest speech in history and why?
To generalize that something is the greatest speech in history is the same as saying that I have heard them all, and will pronounce one of them to be the best, and that is not possible. As far as hearing is concerned, visiting sites such as TED or even YouTube and viewing speeches is in itself a marvelous opportunity. Even ten years ago, technology and bandwidth limitations made such options limited. And twenty years ago, most of this online infrastructure did not exist in its present form.
For a speech to be considered the greatest, it needs to influence the audience to a considerable extent; and in turn, the audience will end up spreading the word to people who were never present at the original speech. Such speeches are repeatedly heard, and not quickly forgotten. So won't it be absolutely out of the ordinary to tell you about a speech that was told more than 5000 years ago, survived by being inscribed on stone, metal, and human memory?
It's a long call to say this is speech, but let me do just that. This speech is the Bhagavad Gita, a poem that was recited by Krishna to Arjuna, just before the Mahabharata war. It influences between a fifth and sixth of the world's population even today. Why is it so popular? It's not popular because it is religious or even mythological, but it is popular because it is practical. To imagine that something documented 5000 years ago can survive in a world that we call a global village today is achievement enough. Everything spoken about karma, even in the Western world originates from the Bhagavad Gita.
From 5000 years ago, now let us come to present-day India. Narendra Modi gave his victory speech in May 2014 in Vadodara after being elected as the Prime Minister of India.
His speech was amazing for all the right reasons. Right at the onset, he involved his audience from his very, first sentence. He said that he was waiting to speak to the country, but he waited because he wanted to make sure that his voice was first heard in his own constituency.
Both examples I spoke about are not in English—but they are widely translated.
What's the greatest business presentation / sales pitch and why?
Again, this necessarily is not the best, but certainly is my favorite.
This presentation is the speech that Steve Jobs gave when he released the original iPhone.
Steve Jobs has delivered so many speeches, but in this particular one, he out-did himself. His body language was awesome, he smiled frequently, and most importantly—he connected wth the audience. This speech is something that every prospective speaker should hear and see. Also amazing was how he managed to sync with his slides so effortlessly!
Who is the best political/cause orator today & why?
There are some fantastic speakers in today's world, and I can think of Barrack Obama, Tony Blair, Dalai Lama, Sheryl Sandberg, and Narendra Modi. Even though Hillary Clinton and Donald Trump are controversial, they do know how to hold the attention of their audiences.
What's the one most important thing that anyone making a speech should do more than anything else?
If there's just one thing that you will let me choose, it has to be sincerity. It takes just a few seconds for the audience to understand whether the speaker is sincere or not, and form an opinion. Once the audience has made an opinion about the speaker's insincerity, no other important skill will help the speaker.
Who inspired you starting out in the business? Who inspires you now?
Inspiration has been an evolving process. My inspirations have come from various sources, but there are some quotes that I have borrowed or created—or adapted! I don't know where they come from, but here they are:
Nothing in this world is free
Respect nature and nature will respect you
Let it go, and move on in life
And I continue to be inspired by this quote from Swami Vivekananda:
Take up one idea. Make that one idea your life – think of it, dream of it; live on that idea. Let the brain, muscles, nerves, every part of your body, be full of that idea, and just leave every other idea alone.