Storytelling
How To Become More Deeply Connected and Widely Quoted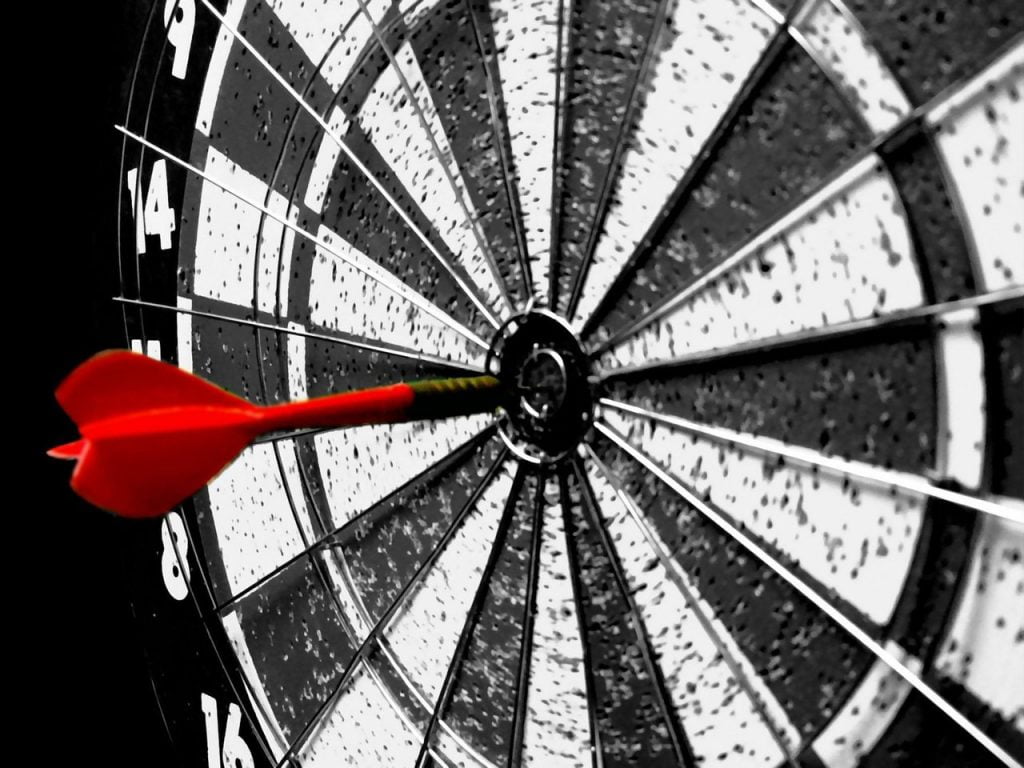 We recently wrote about the Ladder of Abstraction, where combining big picture messages with granular details is the key to delivering a powerful presentation. Here, Kare details some surefire ways to make sure your audience is engaged and receptive as soon as possible by focusing on specifics from the very beginning.
Spur Others to Want to Listen
 "Robots are quickly becoming first responders at disaster sites, working alongside humans to aid recovery. The involvement of these sophisticated machines has the potential to transform disaster relief, saving lives and money. I'd like to share with you today three new robots I've worked on that demonstrate this," said TEDWomen speaker, Robin Murphy, at the beginning of her talk.
Notice how she began with a fascinating, specific detail. Then she cited her core premise, rather than the reverse. That gets our attention sooner. Then she promptly indicates she's going to share three examples, thus priming us to stay listening.
Hint: Get specific sooner
By opening your talk or writing with a specific word or picture you immediately grab your audience's attention. I dub this the Bourne Effect. These action spy thriller movies start in the middle of a chase or other action scene, thus plummeting us into the story so we want to know what will happen next and what the story is about.
In your speaking and writing you, too, can evoke this effect. First recognize this core truth: A specific story, example or detail can prove a general conclusion, yet not the reverse. Skip the distracting "underbrush" of opening qualifiers and boring background. Those you seek to reach are more likely to go on a mental vacation before you get to your main point. Offer your key vignette upfront so you pull others in to want to hear the whole story.
Warning: William Blake dryly wrote:
To generalize is to be an idiot
Yet, as John von Neumann noted:
There's no sense in being precise when you don't even know what you're talking about
First take the time to reverse engineer your message, by determining what you most want people to feel, recall, and do at the end. Next envision what in plays, movies and novels is dubbed a "through-line".  TED founder Chris Anderson describes this as,
The connecting theme that ties together each narrative element
See it as a strong cord onto which you will attach all the elements of your idea you're building. Then you are ready to create the sequence of tightly segued sub-messages, attached to that cord, that entice people to stay with your story, rather than drift off to something else.
Adopt the Power of Specificity
The more specific you can become about your top mission in life – and the messages you deliver  – the more likely you are to benefit from serendipitous encounters with others, and discover ideas and other resources that dovetail with your top goals. That's because, clarity enables us to keep our key ideas top of mind and more able to notice people, situations, ideas and other resources that dovetail with ours. Furthermore, you may be better able to sway others by being specific because they more likely to understand what you mean. The bonus benefit:  others' understanding of what you say actually makes them more likely to believe it, according to a study conducted by Stumbling on Happiness author, Daniel Gilbert and some of his colleagues.
Specificity Strengthens Clarity, Credibility, Connectivity and Memorability
Clarity: Enables you to gain clarity about your core point, thus relegating related details to reinforce that central point, rather than burying your main point in them.
Credibility: With the right example, fact or other detail you provide some proof for your general conclusion
Connectivity: Reduces the chance that others won't listen or understand what you mean
Memorability: Enables your idea to stick in their mind, even if they were not intending it to
How Specificity Can Encourage Others to Change
Cleaning habits in the Mount Sinai Health System in New York only changed when Dr. Brian Koll announced the "Bleach Edict" in a system-wide executive memo that cited very specific cleaning procedures to follow, accompanied by vivid, multisensory language of the need for them. Four elements motivated hospital staff to change: a specific, memorable label for the call to action (Bleach Edict), specific cleaning directions, emotional mental word pictures of the need for Edict, and a specific, widely understood monitoring system to motivate staff to stick to the cleaning rules.
While it's common knowledge that frequent, apt hand washing, with bleach by medical staff is one of the biggest, cheapest ways to reduce the chances of infecting patients, few hospitals have adopted specific ways of enforcing that habit. "Bleach is one of a handful of products that actually kills spores of Clostridium difficile left on tray tables, bed rails and other surfaces, as it is commonly known, is a virulent bug that causes severe diarrhea and nausea and can be fatal," noted New York Times Lucette Lagnado. When infection-control czar, Koll, goes on rounds at Mount Sinai, he says he is delighted by the scent of bleach because it proves that it is being used.
Hint: Specificity is the hallmark in this successful edict's four interrelated parts that you could adapt when you or your organization wants to accomplish a behavioral change.
Connect Sooner by Evoking One of the Universal Hooks in Our Brain
Imagine that the brain is like a wall with clothes hooks on it. To help others remember a detail, "hang" it on one of the hooks that is already in their brain. The biggest hooks are three universally felt, core life experiences:
Family
Hometown or town where you have lived or are living, and
Past or current kind of work.
For family, relate what you're saying to a family situation: yours, theirs, someone else's, or even a metaphorical family of services. Or relate your topic to the listener's work situation or work with which she is familiar. People also remember landmark places where they live, have lived, or have visited or hear about.
Perhaps some of the greatest rewards for your becoming more specific are that you gain greater clarity about your main mission in life, and can become more deeply connected and widely quoted. By strengthening those intertwined capacities you can lead a more accomplished, satisfying and adventuresome life. Those benefits may spur you to redefine your life around a mutuality mindset and become a greater Opportunity Maker, with and for others.