Saving Presentations in the Cloud – You Know it Makes Sense!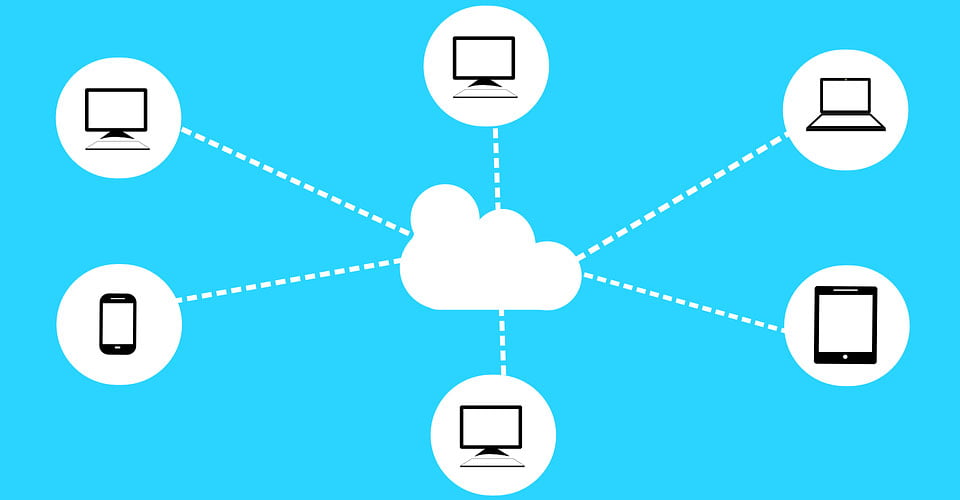 Readers of this website know how important presentations are, and here on Presentation Guru we have already covered how presentations are constantly evolving. At the forefront of this evolution is the innovation of cloud technology, which allows users to access their digital assets anytime and anywhere as long as they have an Internet connection. Just to clarify that, when we say 'the cloud', this is a term referring to accessing multiple computers, IT and software applications through the Internet. Gone are the days of having to lug around multiple storage devices and waiting for your computer to read them – with cloud storage, access to a presentation is now just a click away.
How does it work?
With cloud storage, any information you might need to save is stored on a server in a remote location. You upload your data to the Internet, where it is encrypted and the network of servers retrieves it the next time you need it. Plenty of companies now specialise in cloud services, with PC Mag listing the plethora of options that include popular ones like Google Drive and Dropbox. Many of these services allow files to be easily shared as well.
What are the benefits?
Besides easier accessibility to your presentation, cloud technology offers plenty of other benefits as well. Since they are already encrypted on secure servers, you are given peace of mind through the knowledge that your digital assets will still be available even if your computer crashes. In line with this, readers will also be glad to know that almost all cloud services offer some level of data backup. Data corruption is now less likely to occur as you no longer have to store your files on multiple hard drives or USBs that could get infected with a virus. This also reduces the chances of the presentation not going ahead due to human error – such as misplacing the storage drive the presentation is on.
One of the more notable benefits is how cloud services make working with other teammates easier and more efficient than ever. Services such as Google Drive and the Apple iCloud specialise in collaboration software, meaning they offer features like real-time file editing and group messaging. Collaboration software even goes a step further by offering media-playing and device syncing as well. A group of university students working on a final presentation, for example, can now all simultaneously work on it while keeping track of what changes are made and who is responsible for them. This is as opposed to tediously waiting for someone to finish their own edits.
Who uses cloud storage?
With the wide array of benefits that cloud storage brings to the table, it is no surprise that many industries are now taking note and investing in these services. According to Tech Donut, cloud services tailored towards businesses allow them to not only store files and data that can be used for later presentations, but also track tasks and facilitate team communication. This also makes presentations by remote workers much easier to organise.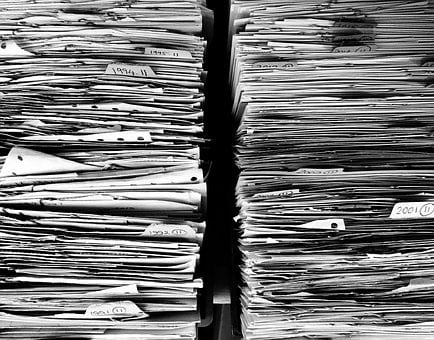 To get a sense of how widespread the use of cloud services has become you only have to see how they are applied in other industries. For example, in the logistics industry, data related to inventory status, inspection results, and scheduling details can be uploaded to the cloud and updated in real time. This means the workflow becomes much more efficient and streamlined. As mentioned above, the information can be stored safely without the fear of losing it, with Verizon Connect explaining how fleet data can be stored on the cloud for two years. This helps fleet companies prepare adequately for future orders and ensures that they have the proper equipment to get the job done. It also means that managers making presentations on various delivery routes can easily pull data from different operations across the country.
Even the telecommunications industry stands to benefit. In the case of Doncaster-based telecom provider Connectus, the option of having all their data saved in one centralised location spared them the headache of data fragmentation. Speaking with Business Cloud, operations director Duncan Shaw explained, "Before they would spend a lot of time gathering a lot of evidence and data, but once everything was in the cloud they could analyse business needs, look at trends and make changes." Having a centralised location for their data helps streamline their productivity.
The public sector is also making use of cloud technology. In 2018, Manchester social media archiving company MirrorWeb announced their contract with the UK government to preserve its entire digital history. The project aims to save the content in a searchable cloud-based archive, in what is also expected to become the world's largest archive to date. Although the properties of physical storage have their own distinct appeal, its limitations cannot be ignored. Cloud technology protects the files from any physical damage and allows users in different locations to access the information. The same protection can be applied to any type of file.
And the future?
For a modern company, there's no denying that if they want to keep up with their competitors, they must look to integrate cloud technology as quickly and efficiently as possible. It is even anticipated that by 2020, around 83% of enterprise workload will be placed in the cloud. This means that the majority of what employees do will be stored and accounted for on the cloud. From this 83%, almost half is anticipated to run on publicly available cloud platforms like the ones mentioned above, and the rest will be on private or hybrid cloud platforms. As a result, IT professionals have expressed their concern about this shift, stating that having staff that lack cloud experience could be a major obstacle.
Therefore, it is in your best interest to start familiarising yourself with the cloud as soon as you can, as the shift seems inevitable across all levels of business.
It's not just big business that will benefit
Although it's obvious that large industries will benefit from the cloud, it bears repeating the wonders it will do for your presentation. Not only does using the cloud for your presentation save it from getting lost, but it also enables easier real-time collaboration between you and your colleagues. Because of its scalable storage features, cloud technology can even let employees access past documents they might need for a presentation, increasing informational accuracy with a few clicks of a button. Additionally, the ability to access it anywhere ensures you don't even have to be in the office to work on your presentation – handy for any last minute ideas.
In short, the wide range of benefits the cloud brings is simply too much to ignore. As whole industries are now moving to incorporate cloud into their daily use, your presentation could just be the first step.
If you liked this you might also like
A review of some cloud-based presentation software available: How to Elevate your Pitch or Presentation? Ascend to the Cloud!
The 5 Most Common Technical Problems and How to Avoid Them