Resources
How to Produce Booklet Handouts That Complement Your Presentation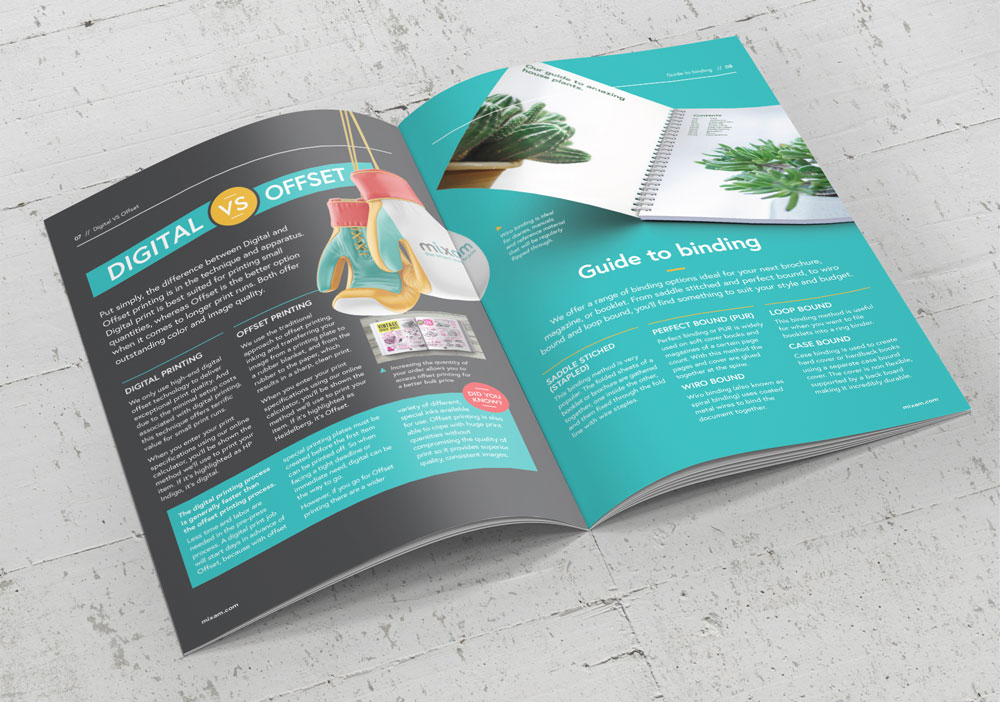 Handouts are a hotly debated topic in the presentation world. What kind to give out, what you should include in them, when to distribute them, and even if you should have them at all are all major points of discussion. While the catchall answer to these questions is "it depends on the nature and subject of your presentation", that doesn't provide you with much guidance when planning your handout.
Not only will I make the case for handouts in your presentation, but I'll also argue for a specific type of handouts. Booklets are underused as presentation handouts, but they can have a significant impact on your audience. I'll explain why and then provide tips on producing the perfect booklet handouts to complement your presentation.
Why Include Handouts in Your Presentation?
Before tackling printed booklet handouts specifically, let's understand why handouts are key to engaging your audience.
Handouts make it more memorable
Chances are, your audience won't remember the details of your presentation a year later. With a handout, they have all the important information you covered as well as a reminder of you or your brand.
Reinforce key thoughts and ideas from your presentation
Your slide deck is one way to visualise the information you're presenting, your handout is a second way. Take this extra opportunity to emphasise your main points and provide your info in another compelling format.
Handouts are useful marketing material
If you're presenting on behalf of your company or brand, think of your handouts as marketing material. They're informative, yes, but they're also a chance to express your core messaging and make it stick.
Indeed, handouts are a necessity for an engaging – and memorable – presentation. And the specific type of material that can make the most impact is a booklet.
Why should brands use booklets handouts?
Booklets are versatile
Booklets are used everywhere, across industries. Retailers use booklets for their catalogues, tech companies use booklets to explain their complex services, and travel companies use booklets to show off their vacation packages. You can adapt booklets easily for your needs because they come in such a wide variety.
Booklets allow for more information
Flyers and brochures can only contain so much info. With booklets, you can include all the pertinent points from your presentation without sacrificing on design.
People read high-quality booklets
Booklets that are printed on quality paper with a clean design are perceived as more authoritative. When you hand out a booklet at an event or presentation, it makes a bigger impression than a flyer or card. People are likely to at least flip through your booklet, if not read it in more detail.
Tips for Producing Good Booklet Handouts
Now that you understand why booklet handouts are so efficient, we can discuss how to produce the best booklet for your presentation.
Add Supplemental Information
Booklets are the perfect way to add supporting information to your presentation. Any visual data that you didn't put in your slide deck or any extra points that didn't make it into your presentation should go into your handout. With additional material, audience members feel like they've received value from your booklet handout.
Synchronise the Design
Make the design of your slides harmonious with your booklet design. Ideally, this would incorporate some of your branding, like colours, logos, etc. If the presentation design differs from your booklet handout, your listeners won't connect the two and may have difficulty remembering your presentation.
Make It a Standalone Document
While your slide deck and handout should resemble each other in design, your booklet should also function as a standalone document. Create it in such a way that people who didn't attend your talk will still have all the information from reading the booklet.
Use a Professional Quality
Print your booklet on high-quality paper and in colour. Whether you choose matte or glossy finish will depend on your specific branding, but the safest bet for professional presentations is usually matte. It might cost a bit extra to produce your printed booklets, but the impression they leave with your audience and the potential for higher engagement is worth the expense.
Add a List of Resources
Since booklets provide ample space, take the time to gather a list of resources or references. People who read your booklet in detail are interested in learning as much as they can about your brand, services, or industry, so give them the information they're looking for.
How a Booklet Handout is Useful to Your Audience
I discussed why booklet handouts are important and how to create them. Now, here are a couple of examples illustrating how to effectively use booklets for your presentation.
Presentation Workbooks
A booklet isn't limited to glossy magazines and catalogues. One creative way to use a booklet is to make it a workbook with fill-in-the-blanks. The public speaker and self-help guru Tony Robbins – who came under controversy last year – sometimes uses the workbook approach in his talks. He asks audience members to fill in the missing information during the presentation, pausing to give them time to write things down.
The key to the workbook booklet is giving the audience time to take notes. If you continue to speak and expect them to write, it defeats the purpose of engaging their attention more fully. Bound workbooks are also great reminders of your talk for your audience members to hold on to.
Professional Event Booklets
Printed booklets work well as handouts at tradeshows or exhibition events too. You may not be a keynote speaker delivering a formal talk to a seated audience, but that doesn't mean you won't have engagement with listeners.
Our e-commerce printing company Mixam used booklets to our advantage at our conference booth. After giving small demonstrations to and speaking with people who stopped by, we gave out our printed booklets, among other materials. The booklets were by far the most effective handouts, being packed with info and able to answer follow-up questions people would have later.
These are just two examples of how booklets have a big impact on your presentation audience. Like I mentioned before, there are many ways to produce and hand out booklets that make them essential to any good presentation.
Final Thoughts on Booklet Handouts
Handouts are essential for an engaging presentation. When done right, they can hold audience attention and help listeners remember your speech afterwards. Printed booklets are one of the best formats for handouts. They can contain a wealth of information and their higher quality can make your brand stand out. For your next presentation, consider taking the time to design and produce booklets. It might well be worth it.