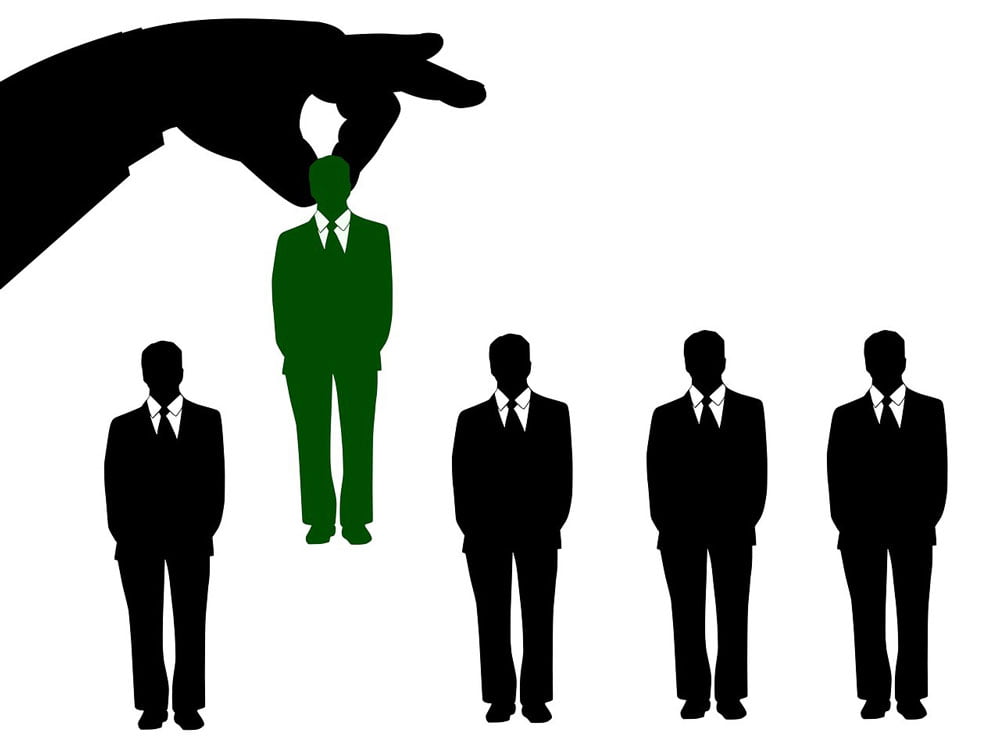 In 2018, the U.S. Labor Department reported an impressive 6.6 million job openings. Given these figures, it's not surprising at all that the talent shortage is one of the major problems employers face in 2019, and that the hiring process is even more challenging for small and mid-sized businesses.
Stats back me up on that. Over 70% of companies are having a difficult time attracting and recruiting top talent, while 45% of them are worried about finding the candidate with the skills they require.
To stay competitive, recruiters need to adapt to the needs of the growing market. This means providing competitive employee benefits, such as higher starting salaries, flexible work time and remote job opportunities, extra paid time off, large employee discounts, and career growth opportunities.
Employers also need to adopt new recruitment technologies, such as creating highly informative websites, using social networks (especially LinkedIn) in recruiting or investing in recruiting software to cast their net wider and make sure they've attracted the right candidates.
Another important tactic recruiters should use is giving presentations at different industry-specific events, such as job fairs or conferences. In this hyper-connected era, where most of talent prospecting and recruiting is done online, in-person communication with prospective candidates may differentiate you from the rest. Informative and engaging presentations are an amazing way to emphasize your competitive advantages, network with the top talent in your niche, and get them to consider you as their next potential career growth opportunity.
What are the presentation skills recruiters need and how can they use them to attract top-notch candidates?
What are Presentation Skills and Why Do They Matter in the Recruitment Process?
Just like their mere name says, presentation skills are the tactics you use to deliver highly interactive, convincing, and engaging presentations to your target audience. Logically, this term includes every aspect of your presentation, from the way the presentation is structured and the facts you use, to the design of your slides to your language, tone of voice, and gestures.
Now, there are different types of presentations:
Informative – short and to the point. Their goal is to educate the audience about a certain topic and describe facts.
Instructional – used to provide straightforward instructions.
Arousing – presentations that spark a listener's interest in something and make them consider a certain topic. They rely on triggering a certain emotion in audiences.
Persuasive – convince a listener into something and get them to agree with the proposal.
Decision-making – designed specifically to inspire a listener to act on a proposal.
These are some general rules can be applied to recruitment presentations, too. Namely, the presentation you create as a recruiter needs to include all the elements mentioned above.
It needs to inform a candidate about your organization, its employees, corporate values and missions – anything that gives you a notable competitive advantage. Most importantly, it needs to emphasize what kind of employees your company needs and tell candidates what skills and traits are expected of them.
It needs to be arousing and persuasive, highlighting your prospective candidates' major pain points and telling them how you can help them overcome them. Whether it's competitive salaries, employee recognition programs, or career advancement opportunities, you need to grab a listener's attention, connect with them on a personal level, and get them to agree with you.
Your presentation needs to be decision-making, as well, as it needs to convince the candidate that you're the right choice for them and get them to apply for a job.
Finally, it needs to be instructional, providing all the information and steps a candidate needs to take to land the job.
Steps towards a Presentation that Builds Trust with Candidates
Now that you know what elements your presentation should include, you need to inject them into its structure. Here are a few key steps to presenting your company at industry-related events:
1. Highlight the pain points early on
Think about your customers for a moment. Would they buy your products if your marketing campaigns were irrelevant to them? Of course not. The same goes for your prospective candidates.
So, before starting your presentation, you need to learn more about your target candidates. Who are they? What do they expect from your company? What are the most common problems they face? Focus on this data when crafting your presentation. Instead of providing some generic benefits of your organization, you could focus on addressing the issues they're struggling with. Before applying for a job, a candidate will want to know how exactly they can benefit from it.
You should also use candidates' questions to guide you. For example, if a prospective employee asks you about employee benefits, this is a great opportunity to talk to them about their starting salary, insurance benefits, or paid days off.
2. Be enthusiastic
Let's get back to your customers. What kind of products or brands do they choose to buy? The ones that evoke feelings of happiness, trustworthiness, nostalgia, etc. The same principle applies to your target candidates.
Therefore, to attract and hire them, you first need to present your company in the best light possible. If you don't believe in your organization, no one will. Smile, leverage positive visualization, and be entertaining. These are the tactics that will position your company as a positive and welcoming place and help to set you apart from your competitors.
3. Make the presentation interactive
Creating a long presentation, where you would be the only one talking, is never a good idea. Your recruiting presentation is an opportunity for you to engage with listeners through conversation.
So, give them the opportunity to ask questions and voice their opinions. To increase their engagement, ask questions like "How does that sound?" or "Is there anything I left out that may be important in your decision-making process?"
4. Prepare for criticism
The goal of any powerful presentation is to trigger a certain emotional response in a listener, either positive or negative. Sure, it's not uncommon that a listener does not agree with your proposals.
Your goal is to be prepared for that. For starters, ask yourself what the most common objections that may arise are. Can the information you collected about the candidate help you prepare for criticism?
Handle any objections professionally. Try to walk in your audience's shoes and understand their problems. Similar to handling customers' complaints, use your candidates' criticism to build stronger relationships with them and help them solve specific problems.
Ask a Candidate to Do a Mock Presentation
Giving a powerful presentation in front of your potential candidates benefits you on multiple levels. This is a great opportunity to get them to learn about your company and to gain their trust in an engaging and interactive way.
However, did you know that you can also use presentations during the interview process? Now that you've used a presentation to introduce your company to a candidate, it's the candidate's turn to introduce themselves in the same manner. For example, ask them to do a mock presentation to present both their knowledge and soft skills.
Employers are starting to understand the importance of soft skills. In Australia, for example, 91% of recruiters emphasize that these skills are central to the future of recruiting. Candidates looking for jobs in Sydney, for example, can see that the majority of job posting ads emphasize that they're looking for candidates that are ready for new opportunities and that are willing to work in a dynamic environment.
Unfortunately, candidates' soft skills are notoriously difficult to assess. A candidate's mock presentation can help you here. Their presentation reveal a lot about a candidate as it is basically the reflection of their key soft skills, such as their communication, vocabulary and public speaking skills, and stress management, working under pressure, etc. By asking them to do a brief presentation they didn't prepare for, a recruiter will also be able to assess a candidate's flexibility, creativity, and preparedness to cope with unexpected problems and situations.
You can determine whether the candidate is the right fit for your organization because, remember, a candidate's knowledge, experience, and technical skills mean nothing if a candidate doesn't share your company's core values and missions.
Over to You
Finding the right candidate for your job position in the overcrowded business landscape is difficult. Your goal is to position yourself as a credible corporate brand and build trust with your potential candidates. And, this is exactly where presentations can help. They are attention-grabbing, persuasive, and engaging, helping you to get noticed by top talent and to connect with them on a personal level. Most importantly, they can help you make wiser hiring decisions.
Do you use presentations to recruit top talent? Would you?