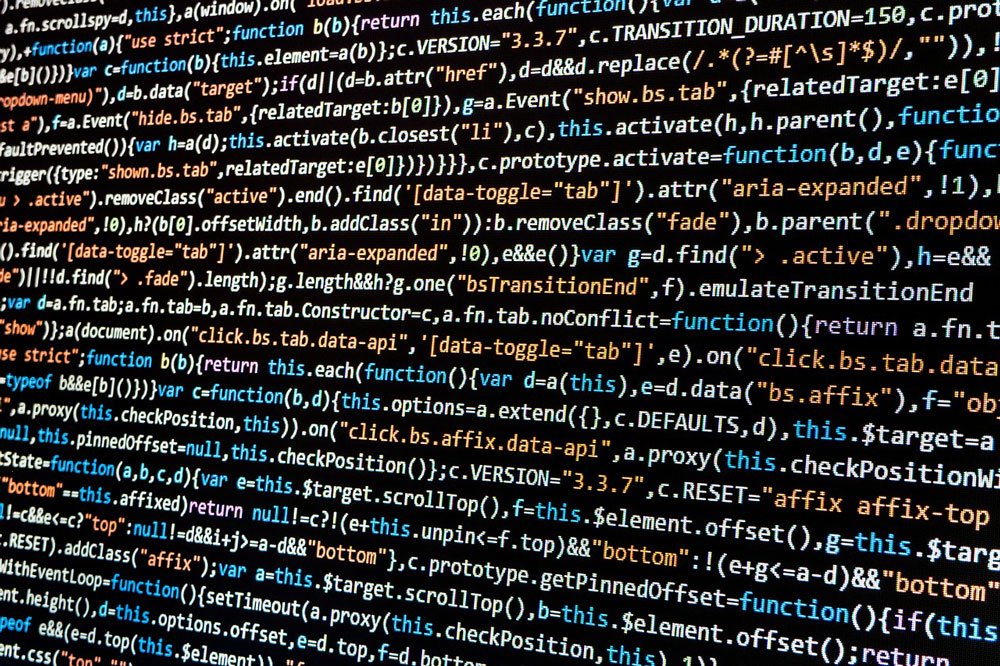 Presentation Guru was recently invited to a demonstration by Tableau on how to Make Your Data Make an Impact. The company and a current Tableau user, who was the main case study, gave impressive presentations and it certainly whetted our appetite to find out more. In this article Brittany Fong, Business Intelligence Analyst and Tableau wiz, offers her honest opinion of both the pros and cons of using Tableau to explore data and discover new insights.
Data Visualization
Techtarget defines Data Visualization as "a general term that describes any effort to help people understand the significance of data by placing it in a visual context. Patterns, trends and correlations that might go undetected in text-based data can be exposed and recognized earlier with data visualization software."
Data visualization tools today go way beyond the standard charts and graphs used in Excel spreadsheets, using more sophisticated ways including infographics, geographic maps, sparklines, heatmaps and detailed bar and pie charts.
According to a 2011 report by The Data Warehousing Institute (TDWI), successful data visualization, often interactive representations of data sets, can contribute greatly to improvements in corporate business intelligence (BI) efforts and organizational productivity.
The same report goes on to outline the two main categories of data visualization technology: Visual Reporting and Visual Analysis.
Visual Reporting uses charts and graphics to depict business performance for executives and managers, usually against predefined metrics, and are often presented in a dashboard or scorecard, which give users a visual snapshot of performance.
Visual Analysis, however, enables users to visually explore data to discover new insights, empowering business analysts to explore trends and anomalies in data sets they create, and publish views for others to consume.
Achieving successful data visualization requires fresh thinking about how to present information to data management analysts and consideration needs to be given to the software you choose to aid this.
Tableau for Data Visualization
Tableau is one such application that is used to create interactive graphs and dashboards. Its mission is to help people see and understand the world's data.
There are two types of Tableau applications: developing and sharing. Developer tools are the applications used to create visualisations and dashboards. Sharing tools are applications that allow developers to share the visualisations and dashboards with other people so they can interact and explore the data.
The developer applications run locally on your computer and offer both free and paid versions. Once you have created a visualization you will publish it to one of the sharing platforms, where you will receive a link to the visualization or embed code for your website. If you are not going to be using interactivity you can export your visualizations as a PDF or image. For more information on the different Tableau products available refer to my Outline of Tableau Products (but check the Tableau website for their up-to-date pricing).
Reasons why I really like Tableau
Tableau is really great at quickly creating graphs and visualizations that look good (even with all the default settings). The visualizations are interactive so they can include generic filters; using graphs as filters; tooltips (hover over pop-ups); and embedded webpages.
Because of the simple drag and drop interface you do not have to have any coding experience, and the interface is very intuitive for new users. Since you do not need a coding background this makes it easier to train every day users on the software, so you can create a self-serve environment. If you have used Excel pivot tables, Tableau will be easy to understand.
The developer software is a read-only tool, meaning it does not and cannot change the actual data. This is great because as a developer (or beginner) you cannot accidentally mess up or delete the data. Keep in mind the saying "Garbage in, garbage out". The visualization is only as good as the data.
Tableau can connect to just about every type of data. They have the basic flat file options like Excel, CSV and JSON. Additionally, you can connect to shapefiles, Google Sheets, SharePoint, and many types of database servers.
Using shapefiles makes it easy to create maps in Tableau. Additionally, there are a number of geographic types that Tableau can automatically map (out of the box) such as country, state, county, zip code, congressional districts and more.
Tableau has started to incorporate data cleaning and data manipulation into their developer products. Most of the time when you download a spreadsheet from the internet it isn't going to be in "Tableau format". The developer tools have a "Tableau Data Interpreter" that will look at your spreadsheet and try to find the actual data, then put it into the correct format. Some other basic data manipulations that are available include pivoting, splitting, and merging columns.
There is a lot of flexibility when it comes to formatting your visualizations. Tableau allows you to create custom colour palettes and has formatting options for just about every label, axis line, grid line and more. You can import custom shapes which can allow for some great visualizations and an added feature in the most recent version (10.3) is formatting for margins and padding.
Refreshing data is as easy as clicking refresh. Whether you're connected to an Excel spreadsheet or a database you can always click refresh and pull in new data or new columns depending on when data gets updated.
Along with data sources there is something called a Tableau data extract. This option will take a snapshot of your data and put it into a special Tableau format that makes it easy for the software to compute. When you have really large data sets this can really come in handy.
Tableau Public is great because it's free. The only caveat being that you can only save your workbooks to the internet and all that data is going to be open to the public. For those of you who have little to no funds, but your data can be shared with the Public, you can still use the full version of Tableau at no cost! Additionally, Tableau Public is the best place to see examples of Tableau visualizations, get ideas, and share your projects with everyone.
Pain points with Tableau
Formatting and getting graphs placed on dashboards can be a test of patience. Sometimes it's hard to get your mouse in the exact spot or to get all the graphs sized out to look perfect. You will eventually figure out exactly how to move things around but from a beginner's perspective it's not the easiest thing to learn.
On PCs it is very hard to download high resolution images of your visualizations. If you want to do this you will have to get into some backwards hacks. If you need to do this there is a solution on Alan Eldridge's blog but this feature isn't a standard export option. If you're on an Apple computer you can just take a screenshot.
Using multiple data sources has never been easy with Tableau. In each release it gets a little better, but blending and joining data connections can get messy. The interface for joins and learning how everything works can be confusing. When I create visualizations from multiple data sources I always have to validate my numbers to ensure that I set everything up right and that I got the results I would have expected.
Advanced calculations are hard to learn and can become very confusing in Tableau. Excel makes it easy to create calculations from a previous value (difference between this year and last year) but this can get tricky in Tableau.  There are many types of calculations (table calculations and level of detail calculations) that are making this easier but the learning curve is steep.
Tableau is a really great tool for sharing visualizations but when it comes to different screen sizes and devices it's not quite there yet. Through each release the capabilities of formatting for device types has gotten better, but it's still clunky. You can use the "device designer", but it will take some time and effort to create visualizations that look good on every device. Hopefully in the future they will incorporate true responsive sizing.
Overall, Tableau is a really great data visualization tool and a lot better than any of its competitors. It provides the most flexibility and allows for data analysis on large data sets. It's easy to learn the basics and makes great looking visualizations quickly.
If you're interested in learning Tableau, they have over forty hours of free tutorial videos on their website; a community forum section for questions; and a great library of whitepapers. Of course, you can always search Google for your questions, as there are a multitude of great Tableau blogs with tutorials, examples, and workarounds. For more information on learning Tableau you can refer to my blog post, I don't know what to do, I'm new!