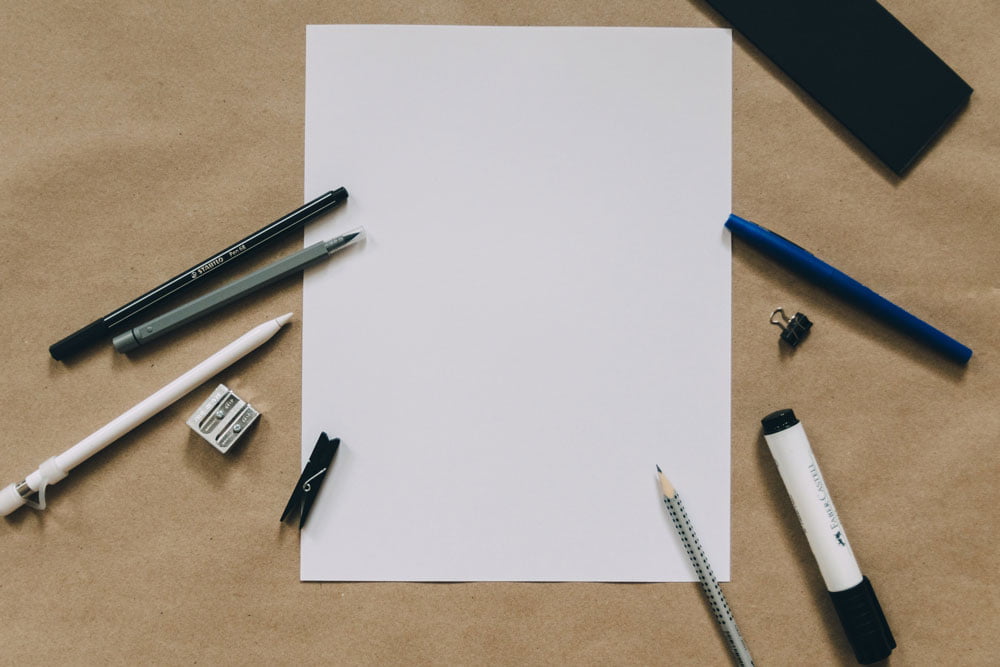 Putting together a presentation is a challenge most of us will face at least once in our professional lives, and although it isn't rocket science, many people still fail to deliver on the basic principles of an effective presentation. Keep asking yourself these questions in the design process, no matter what the delivery method, and your presentation won't fail to hit the spot.
1) What is your presentation trying to achieve?
It's safe to say that this is the key point to keep in mind throughout the planning and execution process of your presentation. You may get wrapped up in the minutiae of the content, including the wording and images, and look at the technological wizardry you can use to dazzle your audience, but the core theme should always remain the purpose of your presentation.
For example, if you are pitching a new product line to vendors, don't deliver a bunch of slides focusing on the development process. Keep your eye on what it is that you want them to know, and why. In this case they want to know what the product is and its potential value to them – that's it. Everything else is just needless window-dressing, and takes away from the main message.
"Stay on point. I never fail to reiterate this point whenever I am discussing this theme. Easily less than 50% of hundreds if not thousands of presentations I have been in attendance at have failed to stay on topic, and it is at this point that you see the audience fidgeting in their seats and I think to myself 'You've lost them!' And don't just repeat what is written on the slides either – only commentate with useful additions to the key information that is on the screen," advises Geoff Wozniaki, a business writer at BigAssignments and OxEssays.
2) What's the structure?
Does your presentation even have a structure? A great piece of advice to follow is to use a simple pencil and paper to map out what you want the structure of your presentation to be. How does each slide relate to the next? Are you burrowing down any rabbit holes from which you can't come back? Have you mentioned three points and are moving on to the next topic without delivering all three?
For example, if you are delivering a presentation on external threats to your company, and state that there are in fact five, the audience will now expect you to deliver five succinct examples. Anything else is going to confuse their understanding of what you are trying to do.
Always put yourself in the shoes of your audience. If another person can easily follow logic in the structure that you are using, the chances are you have delivered what is required.
3) Have you connected similar points?
Following on from the last point, is there a clear relationship between one point you are making at the next. Don't use tenuous segues, keep similar content grouped together in a way that is logical to follow. Keep yourself in the place of the audience member, and you are usually on track.
To use the previous example, if you have mentioned five external threats and are currently discussing cybersecurity, then it would be better to keep all examples within this juncture of the presentation. Any further reference that you make should be alluded to at this stage too which something along the lines of "which I will mention later." This is what is known as signposting – showing the audience where you are travelling from and to.
4) Have you provided too many (or enough) examples?
Examples are the best way of emphasising a point, but don't go overboard. In most cases, one, or perhaps two, clear examples will suffice. For example, if you are delivering examples of why a particular food item is good for you, because it is the key ingredient in your new product, two examples of why this is a superfood will be more than enough. If the audience gets the point, you have made your point. Don't labour it. That said, make sure you always do give an example too.
5) What's the tone of the presentation?
Audiences do not want to be preached to or lectured. They do not want to be chastised or patronised. What they want is a conversational tone to be used so they feel part of the presentation, and they want to understand your logic in delivering the presentation this way. A great tactic is to use direct questions that you will then seek to answer – just as you would do in a normal everyday conversation. That's the essence of a great presentation.
6) Have you edited and proofread your content?
This is just common sense, but it is amazing how many presentations you still see with sloppy grammar and spelling errors, and worse. There really is no excuse for not making content that is easy to read with clear and concise points when there is now so much online help. For example:
Conclusion 
Always keep your presentation on point, use an easy-to-follow structure that signposts the audience throughout, give examples (but not too many) and keep the tone light and conversational. And don't get hung up on flashy images either.
Follow these simple steps and you will be well on your way to delivering a memorable and impactful presentation that makes your audience sit up and take notice.