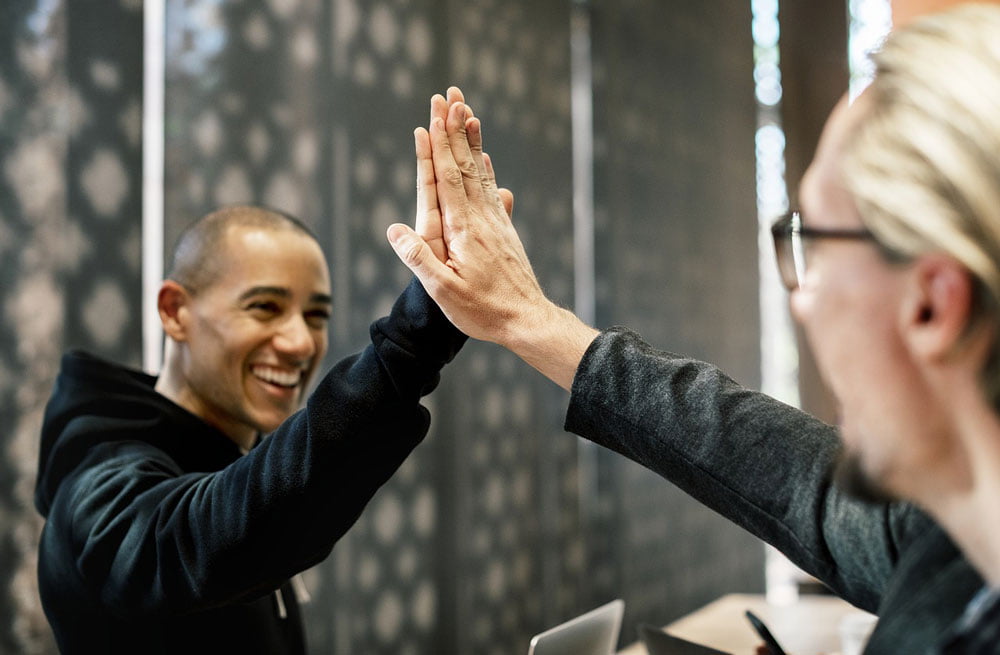 Microsoft PowerPoint, Excel and Word are some of the most used software applications in the entire world, with over a billion users. If you are reading this, there is a good chance you are yourself a frequent users of them.
Yet few people realise that Microsoft Office is an "open" environment that allows anyone to install add-ins (also known as plugins) that will supercharge it with awesome new features and tools. There are hundreds of such add-ins, covering a range of uses, that allow anyone to customize their Office Suite and match it to their own uses.
In this post we will illustrate a number of possible use cases with some of the most typical tools that exist for PowerPoint, Excel and Word.
[This article contains affiliate links. For more information, see our disclosures here.]
1) Power-user – productivity add-in for PowerPoint and Excel
Power-user is one of the most popular add-ins for PowerPoint and Excel. It includes an impressive number of tools enhancing productivity and helping create visually appealing presentations and efficient spreadsheets. For example:
You get access to thousands of beautiful PowerPoint templates, vector icons, powerful charts, editable maps and other diagrams that can be inserted directly in PowerPoint;
You can automate many formatting tasks to avoid spending valuable time on formatting;
You can easily align, select, organize and manipulate shapes with multiple useful tools;
You can clean your Excel spreadsheets, insert new advanced functions and more.
2) PP Timer – Insert a timer on your slide
With PP Timer you can insert digital or analog timers directly into PowerPoint. This is exactly what you need if you are presenting to an audience and want to run a 5 minute exercise, for instance. The timer can be activated very easily with just a click and needs only an Internet connection to work. This tool is compatible with PowerPoint 2013 and 2016.
3) ProWritingAid – Personal coach for Word writers
ProWritingAid is a great help for Word users who want to improve the quality of their writing. Whether you are a professional writer or just an occasional user of Microsoft Word, the tool will analyze your text and help you improve. It offers suggestions for grammar corrections; detects sentences that are too lengthy; finds spelling or punctuation mistakes; and also highlights vocabulary repetitions and other useful features.
There are over 20 different reports that will help users get valuable feedback and improve their writing style.
4) Adobe Sign – Digital signature of documents
Adobe Sign allows users to send Word and PowerPoint documents for e-signature to internal approvers or clients, directly from the ribbon. You can also track the status of the signature.
Adobe Sign can help you streamline and dematerialize internal processes, saving time and increasing quality by avoiding sending documents by mail or email, printing them etc.
5) Ultimate Dashboard Tool – Making spreadsheets visually attractive
Ultimate Dashboard Tool is an Excel add-in that helps you use your workbooks for visual representation of your data. The Ultimate Dashboard Tool will allow you to create waterfall charts, gauges, traffic lights, treemaps, frequency distribution and other charts. A selection of its options are shown below:
6) XLSTAT – Perform powerful statistical analysis in Excel
XLSTAT is the reference tool for statistical analysis in Excel. It includes 100 features from linear to non-linear regressions, principle component analysis, modelling, decision trees, and more.
You can use XLSTAT to prepare and plot your data, run statistical tests, perform data-mining analysis and data classification. It even includes machine learning methodology.
The examples above are just a few among the hundreds of add-ins you can find. But it should give you a broad overview of the potential of these tools. Anyone can customize their experience with Microsoft Office and adjust their working environment to their own individual needs. Which add-ins would you recommend? Please tell us about them in the Comments section below.