Storytelling
3 Reasons Your Wedding Speech is a Piece of Cake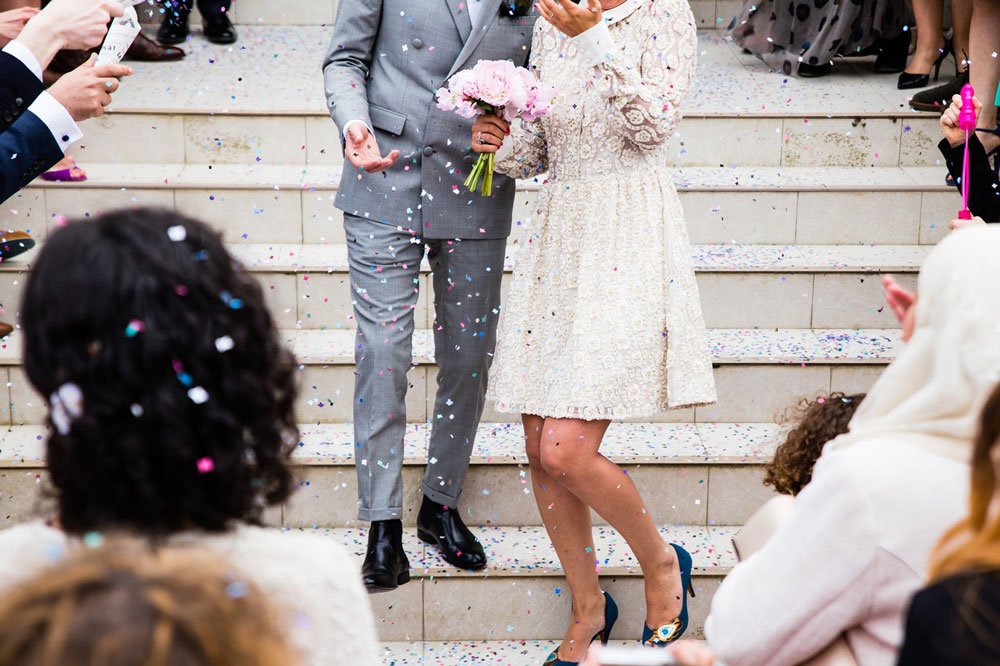 Our community is always focused on delivering a message in the best way possible, however much of the time we focus on business-oriented presentations. What about when we need to speak to an audience in a more familial atmosphere? Here, Lisa gives some tips on how to make your next wedding speech quick, easy and efficient.
It's wedding season, and many of you will be called upon to give the speech of your life: the speech that sums up your entire relationship with the bride or groom, using humor and poignancy, prompting the wedding guests to laugh and cry in equal measure. Oh, and all in under five minutes. Good grief!
Many people consider the wedding speech to be their worst nightmare. Whether you're the best man, maid of honor, father of the bride, or just a family friend who's been asked to say a few words, you may not be an experienced speaker, and you may feel overwhelmed by the desire to be formal, funny, profound, touching and memorable, as a part of this momentous occasion.
In this two to five-minute speech, you also must not embarrass yourself or the wedding party (of course, there is always the one speaker whose goal IS to embarrass the wedding party… but that's another article). And even more pressure arises from knowing you'll be videotaped for posterity. There is no do-over, and the bride and groom (and perhaps others, if they think to pull out their phones) will have this recording of you flubbing your speech until the end of time.
Here's the secret of the wedding speech: it may be the easiest speech you ever give, so look at it as an opportunity to have fun, and don't make it more than it is. Don't believe me? Read on.
The audience isn't there to hear you
In a typical presentation, you are expected to KNOW STUFF. You have material to deliver, and your audience depends on you to learn something or take action after your talk.
However, at a wedding, there are no expectations of expertise on your part. You're just a guy or gal who's there to support the bride and groom. You don't have to know anything!
You don't need to create content
At a wedding reception or rehearsal dinner, all anyone wants to hear is stories about the bride and groom. The stories can be funny, heartbreaking, silly or (slightly) embarrassing, but you don't have to make anything up. Any story you remember from your relationship is good enough. And if you've been asked to speak, you certainly have many stories to choose from. Tell a story and you're good.
People just want to drink
Notice how everyone has their fingers wrapped around a glass of champagne? They're just waiting for you to finish so they can make a toast and tip their glass. The audience is there to celebrate. It's a party. So keep it short and bottoms up!
I hope these tips help you find the fun in the wedding speech. Always remember: it's not about you, it's about the audience. And in this case, it's really just about the bride and groom. No speech could be easier, when the audience is so focused on someone else. Speak from the heart and have a great time.