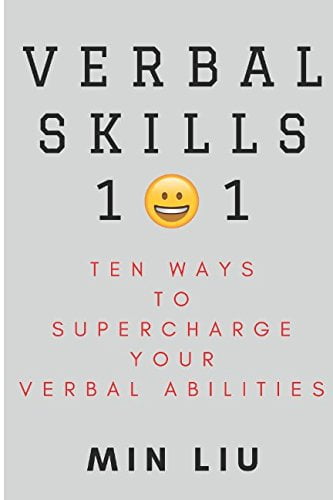 Verbal Skills 101: Ten Ways To Supercharge Your Verbal Abilities
£3.99 (as of 14th March 2017, 10:57 am)
Product Description
"Having knowledge but lacking the ability to express it clearly is no better than never having no ideas at all". -Pericles
Everybody knows how to speak and talk, but very few people know how to speak and talk so well that their verbal skills becomes a valuable asset.
Very few people are verbally skilled, especially to an extent where they can CONSISTENTLY persuade, influence, and charm other people.
On the flip side, if you are not verbally skilled and have verbal skills that are subpar or below average, then this deficiency will undoubtedly become a liability for you in life. Subpar verbal skills, subpar life.
In VERBAL SKILLS 101, you will be introduced to ten high-leverage and high-impact skills that will dramatically increase your persuasiveness, your influence, your charm, and your likability.
Learn the many things you never learned in high school or college English class and change your life!
Additional Information
| | |
| --- | --- |
| Author | Min Liu |
| Binding | Paperback |
| EAN | 9781520548661 |
| EANList | 9781520548661 |
| ISBN | 1520548664 |
| ItemDimensions | 900, hundredths-inches, 600, hundredths-inches, 10, hundredths-inches |
| Label | Independently published |
| Languages | English, Published, English, Original Language |
| Manufacturer | Independently published |
| NumberOfPages | 39 |
| PackageDimensions | 10, hundredths-inches, 900, hundredths-inches, 24, hundredths-pounds, 600, hundredths-inches |
| ProductGroup | Book |
| ProductTypeName | ABIS_BOOK |
| PublicationDate | 2017-02-07 |
| Publisher | Independently published |
| Studio | Independently published |